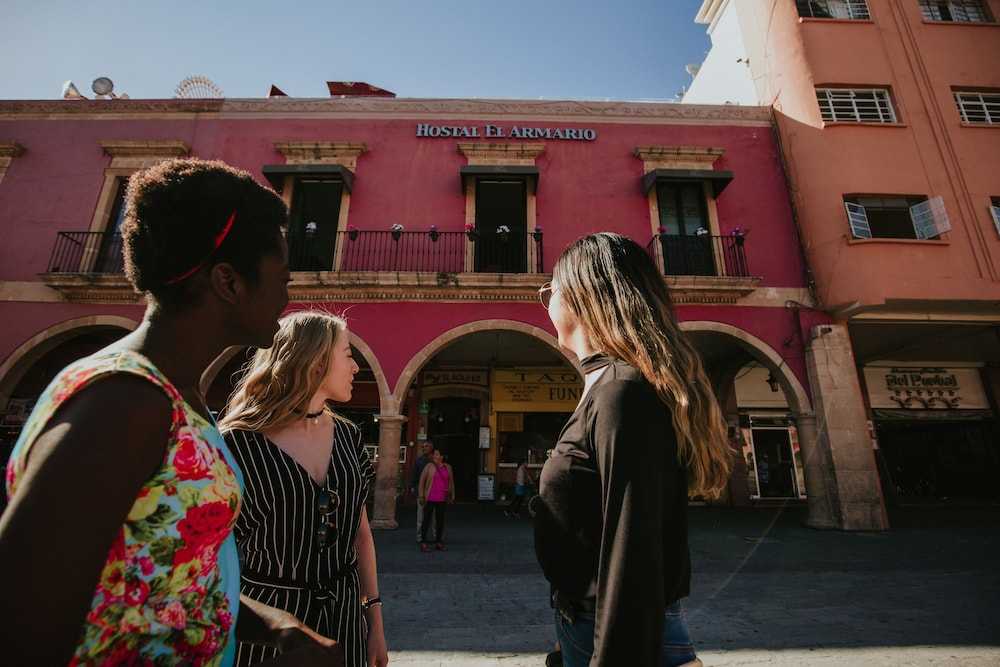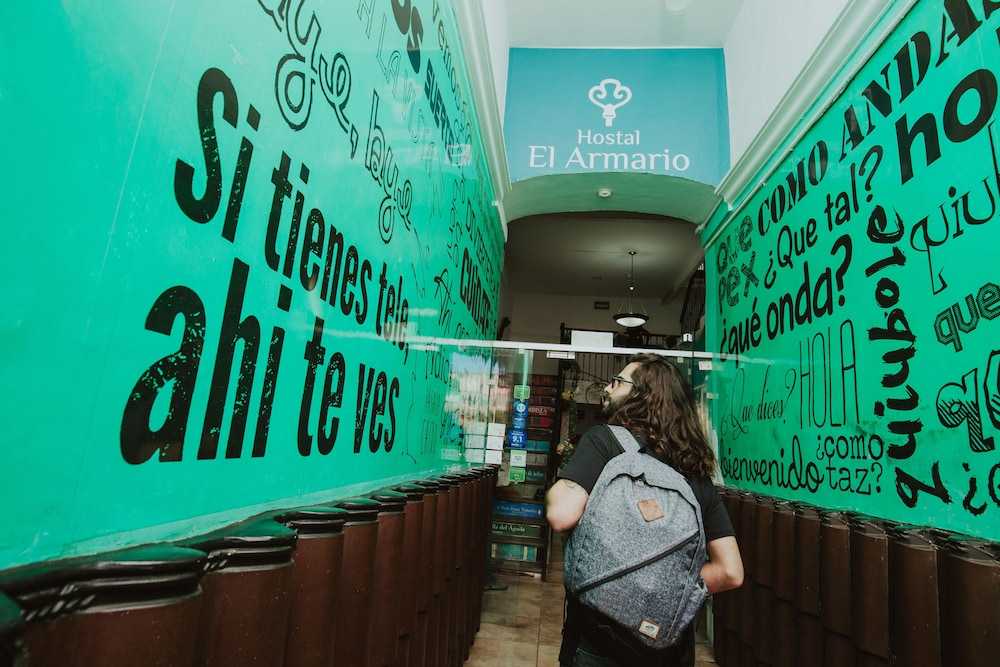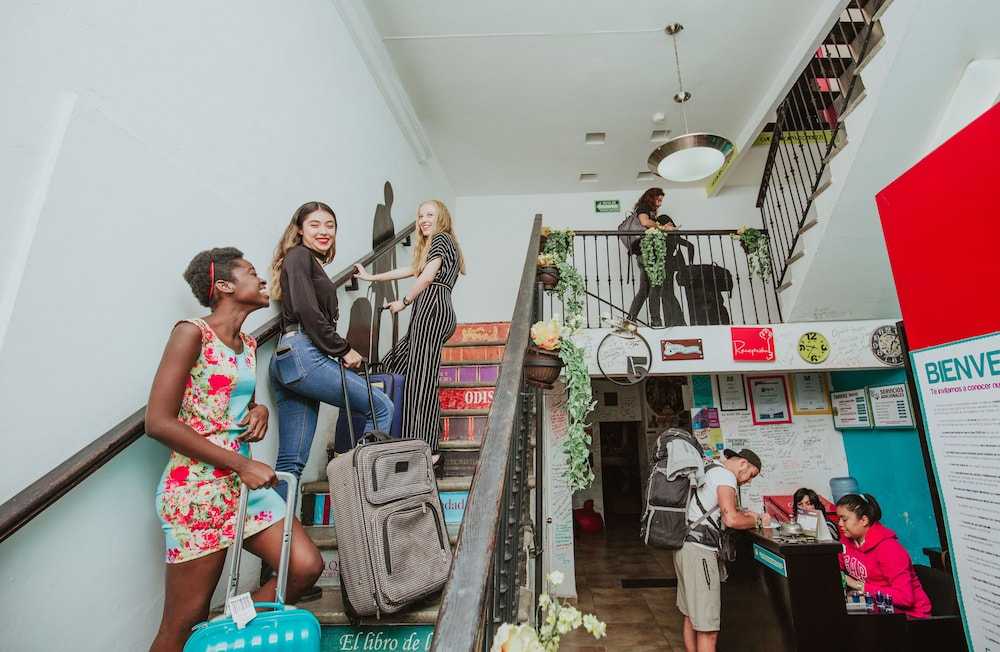 Avaliação TripAdvisor
Baseado em 49 avaliação
Ver todas
Localização Do Estabelecimento Com uma estadia Hostal El Armario - Hostel em León (Centro de León), ficará a 3 minuto(s) de carro de Catedral Metropolitana de Nuestra Madre Santísima de la Luz e a 9 minuto(s) de Estadio León. Este hostel está a 3 km (1,9 mi) de Centro Comercial Plaza del Zapato e a ...
Mais detalhes
Disponibilidade
Selecione a data da sua viagem
Selecione a data da sua viagem para verificar a disponibilidade dos quartos.
Informações do estabelecimento
Localização Do Estabelecimento
Com uma estadia Hostal El Armario - Hostel em León (Centro de León), ficará a 3 minuto(s) de carro de Catedral Metropolitana de Nuestra Madre Santísima de la Luz e a 9 minuto(s) de Estadio León. Este hostel está a 3 km (1,9 mi) de Centro Comercial Plaza del Zapato e a 4,2 km (2,6 mi) de Centro de Congressos e Exposições de Poliforum Leon. As distâncias são apresentadas à 0,1 milha e ao quilómetro mais próximo.
- Plaza de los Fundadores - 0,1 km/0,1 mi
- Parroquia de San Sebastián - 0,1 km/0,1 mi
- Praça dos Mártires - 0,1 km/0,1 mi
- C...
Mais detalhes
Entrada a partir de: 15:00
Saída até: 11:00
Comodidades do estabelecimento
Serviços de recepção
Depósito de bagagens
Avaliação dos hóspedes
TripAdvisor
Pontuação dos viajantes
Excelente

32

Muito Bom

12

Bom

3

Razoável

1

Ruim

1
Perfil dos viajantes
Negócios

13

Romântica

5

Viagem a sós

12

Família

6

Viagem com amigos

8
Resumo das pontuações
Atendimento

Custo-benefício

Limpeza

Localização

Qualidade do sono

Quartos
One of the best in Mexico
Avaliou em 26 de junho de 2018
Nicely surprised by the design of the hostel - very fresh and friendly. Huge dorms, nice beds, perfect washrooms, clean as a pharmacy... Pros (what's good): - dorms are big and there is enough living space - lockers - huge enough, you don't need own padlock - bathroom - a WOW... Clean, enough of cabins - the terrace - a wow view and big enough. Has chairs, tables and shades. - the fridge - big and well maintained - the kitchen seems fine, a bit too much plastic for my taste - the location is just perfect, you can't find better. Cons (what's to be improved): - Service - it's a bit impersonal. I tried even to be friendly to stuff, they don't seem to react in response. - booking organisation : on check-in I advised that I might stay few days more and I'll alert before check out next day. When I got on reception next morning, I've been told that my bed is already booked by someone else. And the hostel is fully booked. Needed to make a scene to get a bed, actually there were few beds available, but as they are sold more expensive, were not offered at the beginning. Guys, your guests which are inside the hostel are more important than the ones which are in the future. Thanks to the girl at the reception I had a bed finally. - the terrace needs shelter for the time when it rains.
Bodrimir
Awesome location!
Avaliou em 24 de setembro de 2017
The location is incredible, right on the plaza and had great views of it from the balcony. Staff are friendly for the most part, rooms are clean, they have a TV area downstairs, and the price is reasonable. Not a lot going on in Leon but with a stop to this hostel if you pass through!
AKnomad907
ONE OF THE BEST HOSTEL IN LEÓN
Avaliou em 24 de janeiro de 2017
Hostel "El Armario" is located in the heart of the city centre of Leon! In front of the "Lions Fountain", is a well decorated place. Into the hostel, you can play also football table, mingle with a lot of people and more activities! Usually are more mexican travelers than foreign people, but the experience and service are really good. If you're a young traveler, El Armario is perfect for you!! because near you can go to the main pub street in the city (around 10 min on foot). The only bad point is you can not pay online or booking without fee. You need to pay in advance the 10% of the total amount by money transfer or GO DIRECTLY TO THE HOSTEL!!! If you check the website, they offer you a 10% of discount if you booking online, but it's impossible!! But in general it's a very good hostel in León!!
GuacamoleTravelMX
NO other like this
Avaliou em 27 de outubro de 2016
Hostal el Armario fue un execelente lugar para mi visita a Leon de tres meses pase ahi casi dos de ellos. All of the staff are always helpful even with the minor things of traveling.Todos los dias saludan con una sonrisa. Very knowledgeable staff when it came time to ask for direction regardless of where I wanted to go...they always told me how and where to get there. I would not think of staying anywhere else they make you feel at home..The space is very large, comfortable t.v. area. Upstairs in kitchen very spacious and the terrace is to be enjoyed at your leisure..OveralI am glad I stayed with them. Gracias muchachas nos vemos pronto.
Leastar64
Great place. Super clean. Excellent location.
Avaliou em 6 de agosto de 2015
I needed a place to spend the night, and what great surprise to find this hostel! You get --by far-- much more than you'd expect from that price range. Best feature: super clean and private showers & restrooms (that was my main concern when considering a hostel). Plus great-safe location, comfortable bed, nice theme, pleasant open areas. The staff was very helpful and gave me useful tips to move around León. I enjoyed my complimentary coffee, fruit and pastry in the cute terrace (even this surprised me, it's hard to get "complimentary anything" even from most expensive and fancy hotels) . Yes, I recommend it!
DianaGonCis