Marina Puerto Dorado Hotel - All Inclusive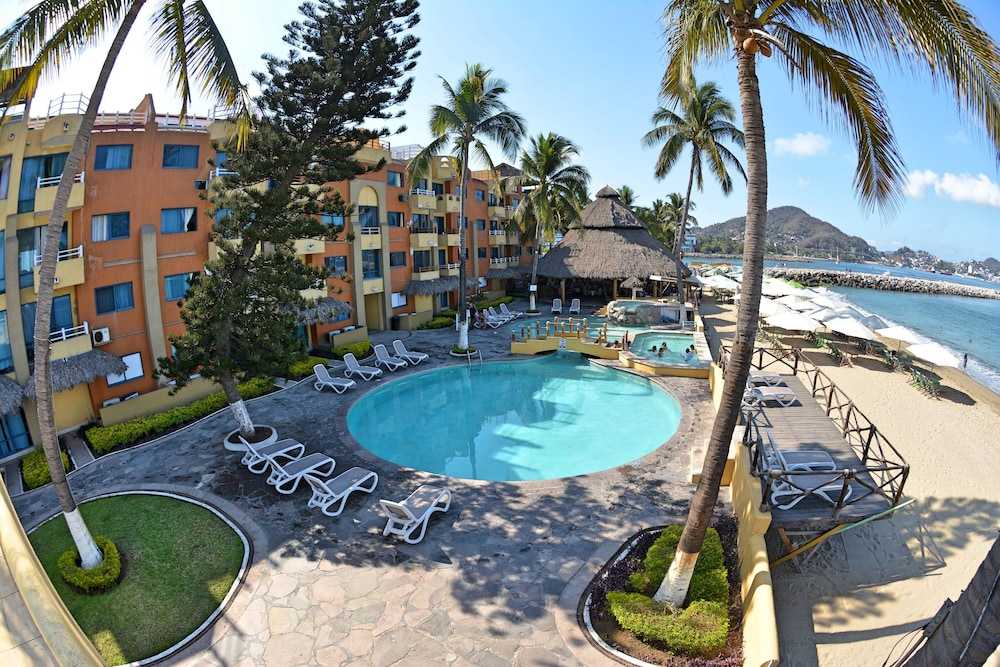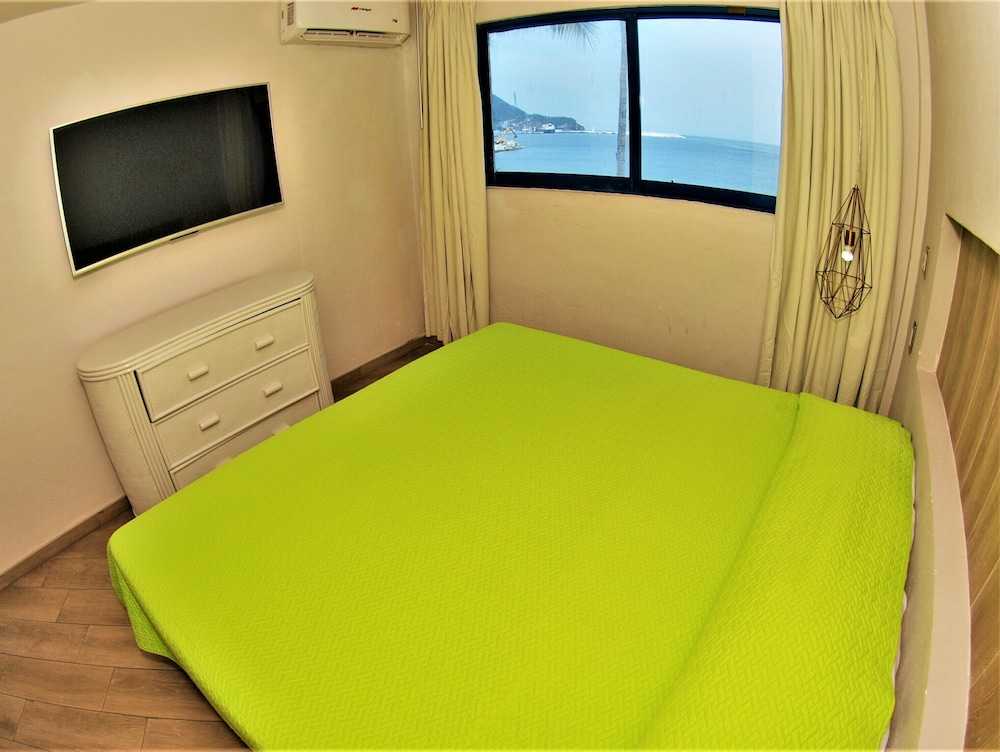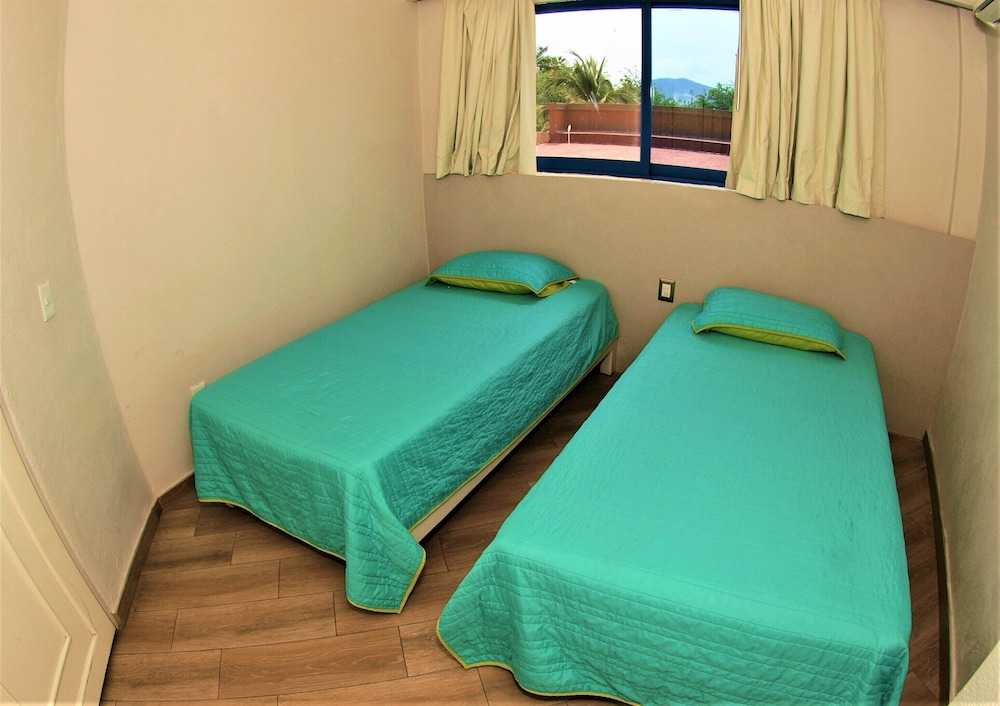 Avaliação TripAdvisor
Baseado em 44 avaliação
Ver todas
Este agradável hotel, que se encontra em Manzanillo, é uma ótima opção para famílias. Inserido a 6. 0 km do centro da cidade, o hotel permite-lhe um fácil acesso a tudo o que este destino tem para lhe oferecer. O alojamento possui 28 unidades de alojamento acolhedoras. Como resultado do compromisso ...
Mais detalhes
Disponibilidade
Selecione a data da sua viagem
Selecione a data da sua viagem para verificar a disponibilidade dos quartos.
Informações do estabelecimento
Este agradável hotel, que se encontra em Manzanillo, é uma ótima opção para famílias. Inserido a 6. 0 km do centro da cidade, o hotel permite-lhe um fácil acesso a tudo o que este destino tem para lhe oferecer. O alojamento possui 28 unidades de alojamento acolhedoras. Como resultado do compromisso constante com a qualidade, este imóvel foi completamente renovado em 2017. A ligação à Internet (com fio e sem fios) está disponível nas áreas comuns para aqueles que necessitam de estar ligados. Os clientes são recebidos num átrio de entrada com receção aberta 24 horas por dia. Não estão disponívei...
Mais detalhes
Entrada a partir de: 15:00
Saída até: 11:00
Comodidades do estabelecimento
Comida / Bebida
Restaurante
Avaliação dos hóspedes
TripAdvisor
Pontuação dos viajantes
Excelente

3

Muito Bom

7

Bom

7

Razoável

12

Ruim

15
Perfil dos viajantes
Negócios

2

Romântica

8

Viagem a sós

1

Família

27

Viagem com amigos

4
Resumo das pontuações
Atendimento

Custo-benefício

Limpeza

Localização

Qualidade do sono

Quartos
What does it say about your hotel when guests want to leave within 24 hours of arriving?
Avaliou em 25 de dezembro de 2016
Several years ago, my family stayed at this resort twice and our experience was fantastic. Based on our previous experiences, we decided to stay there again. What a disappointment. First, our reservations. These were lost, and then we were told we couldn't check in on our preferred date. This caused us to rearrange (at significant cost and trouble) our incoming relative's reservations in Guadalajara. Once we got to Marina Puerto Dorado, we were informed they had to have proof that the rooms had been paid for, even though they had account, deposit and correct routing numbers on the reservation forms. After convincing them that we had indeed paid, Then we were shown the "suite" The room was old...they were old the first time we were here and we expected that. What had changed though, was the kitchenette which had been billed as complete now lacked a refrigerator but did have a non-functioning rangetop. Add to that, that someone from maintenance had to light the boiler before one could take a shower and that will give perspective clients a snap shot of the hotel's rustic charm. The hotel gave us a refrigerator after we complained, though it was dirty, and had no shelves and a roach living in it. The restaurant and bar were almsot self serve in every respect. The margaritas, beer and sodas were served in six ounce plastic cups, and were ndifferently mixed or poured. The magarita I tried was probably made with sub-well quality tequila. One customer questioned whether this was a Mexican tequila, or was it from China. The restaurant was self service. We had to ask for napkins, beg for salt and pepper, hunt for clean plates, utrnsils and cups. The food was insipid, at best. The management is in denial about most of these issues. We had horrible neighbors who decided to stay out the whole night on the patio next to our room, playing banda music loudly, launching fireworks,etc. We did complain to the manager around 1 in the morning, but, he did nothing after telling us he would handle the issue. The neighbor's party lasted until past 3. This hotel has slipped a long way in the last 6 years. What was a grand old family place is now an inhospitable, dingy, dirty, dangerous and obsolete mess. We recommend the Best Western up the road. To the manager who told us they were trying to improve, I would simply say that "trying" is meaningless. "Doing" is everything in the hospitality industry. If I could have given this place negative stars, I would have.
Wade A
Very old, poor maintained, ugly beach, good service and food.
Avaliou em 21 de julho de 2015
Situated is a non commercial, very quiet area far from bars and restaurants, hotel and rooms look very very old, poor maintained, very noisy AC units, beach not the best for swimming, nice ocean view, good service and excellent food.
Salvador M
Handicap accommodations very OLD
Avaliou em 23 de agosto de 2014
Easy access to pool and beach from first level room. Food was excellent.But rooms were dingy and very old. Bathrooms had rusted hinges and toilet was dirty. Tiles were cracked and water damage throughout bathroom. No kitchen in our two room "suite". The sheets didn't look clean. I ended up sleeping on my own towel. Traveler beware it is not close to shopping or center. 25 min taxi ride to local 'soriana' (equivalent to Target). Located near a port, huge barges pass through beach area. Traveler you have been warned. It is very OLD.
lm G
BEWARE... Again.
Avaliou em 2 de junho de 2013
We booked through expedia (thanks for wonderfully customer service)and they got us out of that hell hole... The room descrption from expedia Is not What in reality the hotel offers... It.looks a scam from the hotel... They advertise the penthouse (cost, description) but calling it a suite which is as the other user describes... (smelly, small, old, ... B.A.D.) Thanks to expedia we were able to get our money back and booked us into the Camino Real hotel right in that moment... Never coming back to this hotel...
EQ1312
Wonderful Holiday!!
Avaliou em 23 de fevereiro de 2012
We just returned from 21 wonderful days at this resort. The hotel is very clean and lived up to and exceeded our expectations. All the staff was very helpful and friendly, they will help you in any way they can. Most only speak spanish but a few know english and as long as you are patient communication isn't a problem. If you are looking for a quite relaxing holiday then this is the place, everything closes at 10:30pm. This is a great resort for families as well, as all the rooms have 2 bedrooms, sitting room and a small kitchen area. The kitchens are not stocked with anything which makes sense since it is an all inclusive resort. The food was excellent always fresh and tasty. During the week or when it is slower the restaurant serves al a cart instead of buffet. If you are looking for something a little different to eat, just ask and they will try to accommodate you the best they can. Location is great as it is central to everything, cabs are very inexpensive so getting around is no problem. We will definitely be returning next year as it became a home away from home. Please don't let the other negative reviews stop you from going to this hotel, as what they say is just not true. We will be telling everyone we know to go to this hotel. It was the best holiday we have ever had!! Thanks to everyone at the resort.
Bonnie E