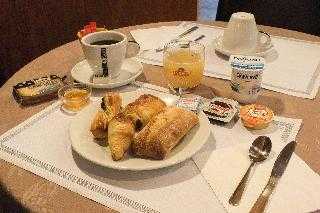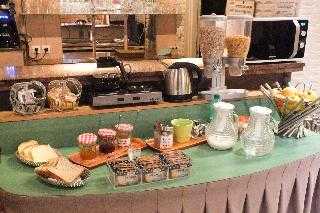 Avaliação TripAdvisor
Baseado em 212 avaliação
Ver todas
Este encantador hotel, pode encontrar-se em Metz.
Mais detalhes
Disponibilidade
Selecione a data da sua viagem
Selecione a data da sua viagem para verificar a disponibilidade dos quartos.
Informações do estabelecimento
Este encantador hotel, pode encontrar-se em Metz.
Entrada a partir de: 15:00
Saída até: 11:00
Comodidades do estabelecimento
Serviços de recepção
Depósito de bagagens
Avaliação dos hóspedes
TripAdvisor
Pontuação dos viajantes
Excelente

48

Muito Bom

108

Bom

40

Razoável

3

Ruim

13
Perfil dos viajantes
Negócios

38

Romântica

81

Viagem a sós

17

Família

42

Viagem com amigos

20
Resumo das pontuações
Atendimento

Custo-benefício

Limpeza

Localização

Qualidade do sono

Quartos
Bem localizado para visita a cidade,pessoal simpático
Avaliou em 8 de outubro de 2012
Hotel acolhedor,bem localizado para visita a cidade,pessoal simpático ,boa relação qualidade preço ,pequeno almoço razoável por 8€,quarto pequeno mas confortável ,garagem própria com difícil acesso,muitos restaurantes nas redondezas
edmundom298
Good stay with staff behaviour issue. Very close to the train station.
Avaliou em 20 de agosto de 2019
Stayed for two nights, close to the train station and city central square. Comfy room. Extremely friendly male personnel and surprisingly utterly unpleasant female staff. Overall stay evaluation is good.
Lu K
Less than 1 star
Avaliou em 28 de abril de 2018
I am really shocked that on 2018 we still have such a hotel like this in Metz! I will start with the positive points: - location - clean room -some stuff were friendly. Now to the reality : - As per the emails communicated with the hotel I was suppose to get a room on 5th floor renovated one.. Once check in they said we don't have.. So I got an old room number 32 -room without A/C - TV not working - room door needs a strong man to close it. - breakfast the poorest in the world and expensive for nothing. - balcony door is damaged and I got many flies and mosquitos inside the room - Wi-Fi speed level turtle - bed is very hard. I complained everyday and no one cares.. I complained while check out asking for refund.. The reception man Solomon got my details and promised they will contact me but no one did for 3 days. Money value is zero as with the same rate you can get better room in other hotel.. This is not a hotel.. This is a trap.
MoBadie
Great little hotel - nice location...
Avaliou em 30 de dezembro de 2017
Clean hotel and cozy room. Guest services were very welcoming and friendly. Excellent value in a central location. Clean comfortable bathroom w/ excellent hand/body wash shower spray and pleasant shampoo and body soap. Plenty of spacious parking at the nearby train station. Ate at excellent La Baraka near Cathedrale de Metz (25 Place de Chambre).
Michael A
Great little hotel
Avaliou em 19 de junho de 2017
Entrance to hotel car parking is very very tight for even an average size car , only has 6 or 7 places . There is street parking outside if required .hotel is on a large street but is very quiet , ideal for walking to restaraunts etc
Paulgrahamrawley