Fairfield Inn & Suites Boston Milford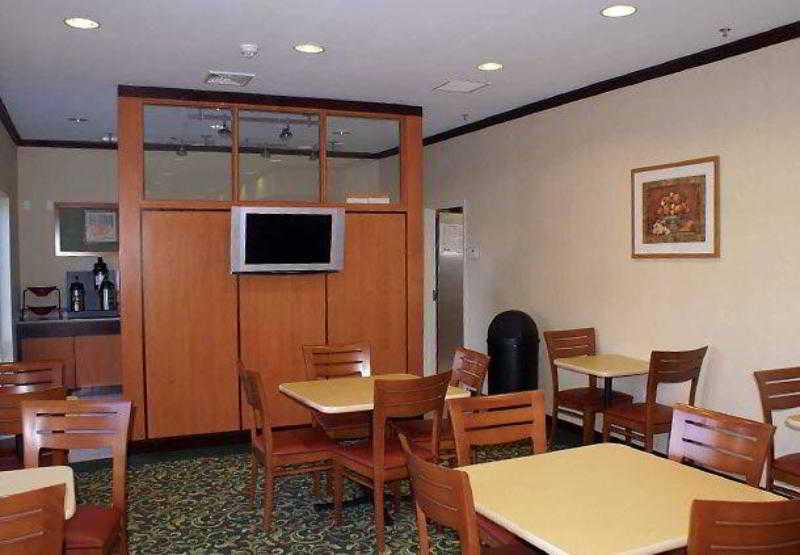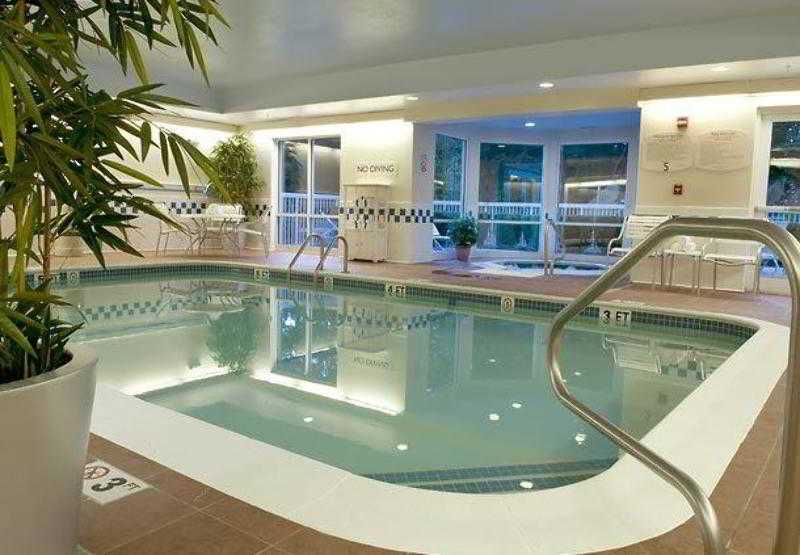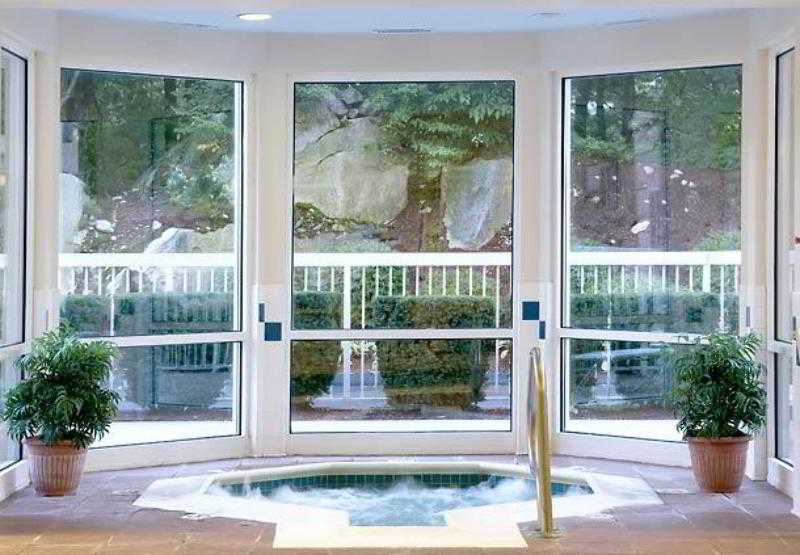 Avaliação TripAdvisor
Baseado em 186 avaliação
Ver todas
Este agradável hotel encontra-se em Milford. As 55 acolhedoras unidades de alojamento tornam-se um local perfeito para relaxar no final do dia. Este estabelecimento foi remodelado em 2008. ليس لدى Fairfield Inn & Suites Boston Milford خدمة استقبال على مدار الساعة. Não são permitidos animais de estim...
Mais detalhes
Disponibilidade
Selecione a data da sua viagem
Selecione a data da sua viagem para verificar a disponibilidade dos quartos.
Informações do estabelecimento
Este agradável hotel encontra-se em Milford. As 55 acolhedoras unidades de alojamento tornam-se um local perfeito para relaxar no final do dia. Este estabelecimento foi remodelado em 2008. ليس لدى Fairfield Inn & Suites Boston Milford خدمة استقبال على مدار الساعة. Não são permitidos animais de estimação nas instalações.
Entrada a partir de: 15:00
Saída até: 11:00
Comodidades do estabelecimento
Comodidades / Instalações para negócios
Salas de Reuniões
Avaliação dos hóspedes
TripAdvisor
Pontuação dos viajantes
Excelente

58

Muito Bom

73

Bom

31

Razoável

14

Ruim

10
Perfil dos viajantes
Negócios

53

Romântica

36

Viagem a sós

14

Família

60

Viagem com amigos

15
Resumo das pontuações
Atendimento

Custo-benefício

Limpeza

Localização

Qualidade do sono

Quartos
Muito bom!
Avaliou em 15 de julho de 2015
Hotel muito bom, próximo a locais de compras. Quartos amplos, espaçosos, café da manhã incluído e muito gostoso. Atendimento também muito bom. Wi-fi muito rápido. O hotel sem dúvidas superou nossa expectativa.
mholender
Stay away, Stay Very Far Away!
Avaliou em 10 de outubro de 2021
I had a confirmed reservation for 1 night and used mobile check in 1 day prior to arrival. You would think that all waas good as I was "checked in" prior to even getting on an airplane. But, sadly, that answer is not good. I arrived at the hotel to get myroom key and I was told there was no roomn at the Inn for me? Okay, something happened, no problem. I am Ambassador with Mariott and the property will honor their responsibilities as a Marriott property. For Ambassador this means they will find, and pay, for a room with another property. Not only did that not happen they refused to acknoweldge their responsibility and left me hanging with no place to stay. Remember, I had already checked in!! So I find a room at another property and pay $213 for my 1 night stay. Now it get really good (sic). Not only did the property deny my my checked in room, they charged me for the rom I did not get!!! I see the charge and reach out to the property describingmy situation and asking for the charge to be reversed. The answer (this is really pretty sad), becuase I "checked in" I was repsonsible for paying for the room I did not get? I reviewed their repsonsiblities for an Ambassador level member with Marriott Bonvoy and they tell me they do not participate and I am out of luck? Over the next week I asked repeatedly for the property manager to cal me so we can ge this issue resolved , to no avail. After a week i reach out to Marriott for help and they are also ignored by the property. Finally, after 2 weeks, I see the room charge reversed. Now the Bonvoy folks are working to have the property make good on their repsonsiblities, in other words cover the cost for the room I had to secure when I was turned away. I am told that I will receive a $100 Marriot gift card and 90,000 points. Really, I am out $213 for a room and they want to give me more points (I have almost 1.6million points aleady) but okay, I will accept the offer. Oh, apparently the offer was not real, just lip service to the Bonvoy folks. It is now almost 1 month late and the Fairfield management folks refuse to reach out ot my, fail to repsond to the Bonvoy folks, make an offer that they refuse to make good? Who are these people? I have spent enough money and stayed enough nights to earn a privilege that does not exist. I have learned my lesson and understand that alleged benefits for brand loayalty do not exist. TIme to talk with the folks at Hyatt!
Brett F
Massachusetts Road trip
Avaliou em 5 de agosto de 2021
Very Disappointed. Driving into the parking lot we noticed trash everywhere. Check in was fine . No breakfast in the morning due to staff shortages coffee was provided but they had to dig for a tea bag for me. . Room was Ok clean and comfortable. Easy on off but not a good location.
Laura K
OK, but not up to Fairfield standards; smoke and Covid issues
Avaliou em 17 de setembro de 2020
I've stayed at many Fairfield Inns around the US over the last 10 years or so, and this one was the least impressive. I responded to a customer survey after my stay and received no reply, so I guess I'll let other potential travelers know the issues we encountered in this forum. First, there was no one at the front desk from about 7pm to 7am. There was a sign on the desk saying this was due to Covid., though how this could be true when there is someone manning the desk during the busiest parts of the day I don't know. Seems more like a cost saving measure to me. And despite signs everywhere saying masks were mandatory, most other guests we came across at all different times during our 9 day stay, were not wearing them. We felt like the hotel was not policing this at all. A bigger issue is that they call themselves a non-smoking hotel, yet it clearly is not. We could tell that our room had been smoked in previously, though it was not a severe odor or we would have left. What the hotel did totally reek of was pot, pretty much every night we were there, the dank aroma of ganja filled our hallway. Like, you could have gotten high off it if you stayed in the hallway and just breathed! Obviously hotel staff never makes a pass through the place or this would have been noticed. The room itself was clean, and beds were some of the most comfortable we've slept in lately. A/C worked perfectly, with thermostat turning it on and off as appropriate. It was impossible to make the room really dark for sleeping, with a large gap under the door letting light in from the hall, and numerous LED's in the room. Room had a small fridge and a microwave. Room was quite quiet at night, probably largely due to occupancy being way down due to Covid. Pool, which we were told when reserving was open, was not, again supposedly due to Covid. The only significant room issue was the bathroom. It had a separate sink area, which normally would be nice, but this one was so tiny we really felt cramped using it. The bathtub/shower appeared to be recently retiled in a very mod, textured white tile, but the fixtures were total crap. You could actually pull the tub spout away from the tiling when lifting the water diverter. Water pressure was OK, and no shortage of hot water. We have previously stayed at the BW right next door to this place, and will say we found this place was definitely better, but barely. Hotel is about two blocks from an I-495 exit. There is a grocery store about a mile away, and a big convenience store and three gas stations just a couple blocks away.
Travellinguy2013
Perfect Stay
Avaliou em 27 de maio de 2020
My husband is an essential worker, stayed at this hotel off and on for a month. The staff is amazing. Eddie went the extra mile making sure we had everything we needed. Intuitively had towels waiting for us before we even requested them. The staff is so friendly. This is our favorite hotel. Nicely located, very clean, and so accommodating. Can't say enough about Eddie and Jennifer. They made us feel comfortable even during this stressful time.
AshandSean