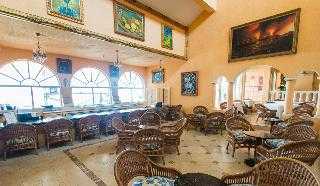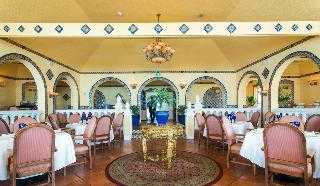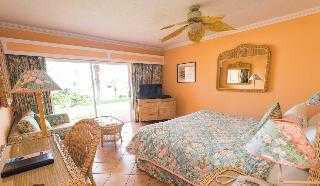 Avaliação TripAdvisor
Baseado em 1091 avaliação
Ver todas
O resort goza de uma localização conveniente no centro da ilha, a apenas alguns minutos de Hamilton, a capital, e junto às melhores praias em areal de Bermuda. Os hóspedes irão encontrar estabelecimentos comerciais nas imediações do hotel e ligações à rede de transportes públicos a apenas 500 m. Exi...
Mais detalhes
Disponibilidade
Selecione a data da sua viagem
Selecione a data da sua viagem para verificar a disponibilidade dos quartos.
Informações do estabelecimento
O resort goza de uma localização conveniente no centro da ilha, a apenas alguns minutos de Hamilton, a capital, e junto às melhores praias em areal de Bermuda. Os hóspedes irão encontrar estabelecimentos comerciais nas imediações do hotel e ligações à rede de transportes públicos a apenas 500 m. Existem também várias atrações nas proximidades, incluindo o aquário de Bermuda (a 20 minutos de viagem), as Crystal Caves (grutas de cristal - a 30 minutos de automóvel) e o estaleiro (também a 30 minutos de automóvel). São 30 minutos até ao aeroporto internacional de Bermuda, o St. George. Esta encan...
Mais detalhes
Entrada a partir de: 15:00
Saída até: 11:00
Comodidades do estabelecimento
Comida / Bebida
Restaurante
Piscina e comodidades de bem-estar
Piscina Exterior
Opções de transporte
Garagem
Serviços de recepção
Cofre
Depósito de bagagens
Avaliação dos hóspedes
TripAdvisor
Pontuação dos viajantes
Excelente

468

Muito Bom

408

Bom

128

Razoável

50

Ruim

37
Perfil dos viajantes
Negócios

44

Romântica

568

Viagem a sós

54

Família

163

Viagem com amigos

91
Resumo das pontuações
Atendimento

Custo-benefício

Limpeza

Localização

Qualidade do sono

Quartos
Coco Reef
Avaliou em 29 de agosto de 2021
Yes, we would go back to stay here, however a few points of awareness. Pros: - next to the best beach on the island. - amazing view of the ocean plus sunrise from the room. - delicious food at their restaurant open Thurs-Sun (B, L, D) - wait staff, cleaning ladies, property workers were very polite. - property gardens seemed well cared for, with beautiful flowers - air conditioning worked great. - great place to wash off sand next to beach by bldg 1 and shower by the pool. - good bathroom water pressure. - beach umbrellas and pool umbrellas - nice chairs on room balcony Cons: - restaurant/bar hours/menu are not posted anywhere in the main building. Even the staff was not aware of the hours. - our room did not have a smoke detector - the beach was not raked from seaweed all week (even once a day would be great). - got overbilled at check-in (our deposit was not deducted at check-in and was noticed by me at check-out) - must use taxi (or Hitch app) or rental vehicle and there is not a electric charger on site. - need to find pool/beach towels; front desk didn't always have. - hand sanitizers in main bldg were empty all week. - path lights between bldg 1-2, only 2 of 6 lights worked. - room safe did not have a lock and not offered one. - broken ice machine (at least haul it away) - snippy front desk staff (the face of the resort)
NewJersey23
Property needs attention
Avaliou em 28 de agosto de 2021
My husband I just returned home from Bermuda and stayed at Coco Reefs. This was our 4th time staying at this hotel - the first time was many years ago when it was the Stonington. We like Coco Reefs for the PROS below, but this property has declined over the years and lacks attention. PROS: The location is ideal as it's situated on a south side beach (albeit a small beach), the views are beautiful, and the staff is wonderful. CONS: The beach chairs are DIRTY and need to be cleaned or replaced. Some of the beach chairs were ripped upon on our arrival and weren't removed until we complained. One of the loveseat cushions in our room had several large rips in the fabric. Our duvet had a hole in it. The dresser was wobbly and two of the drawers didn't work (one wouldn't open, the other just fell out). A couple of the outlets in our room didn't work. The ceiling above the closet was soggy and had a slow leak onto the floor. The decor of the entire property is crying for a renovation: 80's style on steroids doesn't give it justice. I could go on.... Many of the items which needed attention were in our room, and we feel housekeeping needs to be the eyes for management in reporting maintenance problems. Upon our departure, management compensated us for all the maintenance issues we encountered. That was much appreciated, but feel the staff needs to be less reactionary and more proactive. Bottom line we like Coco Reefs and want them to succeed, but the property needs attention.
BiscottiLady
Great Restaurant and Bar !
Avaliou em 7 de agosto de 2021
Recently had an exquisite meal at the Coco Reef Hotel and the chef must be commanded. My waiter was the best waiter I've had service from in Bermuda. Dajon was efficient, professional. Good views. Good food. Good service. I will be back.
42Toles
Don't. Do. It.
Avaliou em 30 de julho de 2021
So....finally able to fly and vacation out of the US - chose this "resort," as the travel time was short. MISTAKE. The resort (lofty term) is very unattractive. The decor features an outdated series of odd paintings and Greek(?) gold statues. Rooms were probably chic in the 1980s, and do indeed look like 40 years later. But this wasn't the worst- one can get over the cosmetic. Front desk- had one person, usually, with an annoyed air. The front desk phone rings incessantly before its answered, and it's only answered until 9 PM. There are no working ice machines. The pool towels are limited. The restaurant is closed 4 days out of the week. On Thursday evening, there is the weekly barbeque that costs $65.00/person. The food was not too bad - and the desert was very limited- watermelon, brownies, and cheesecake. No other fruit, no pie, cake, and noting cold (icecream, etc.) There is a charge to make a local call from your room, unless you wish to trudge up to the front desk. There - a call can be placed for you for free. There was no greeting upon arrival that made you feel welcome- no note, no bottle of water, nothing. And there are no bottles of water anywhere - except the bar- which is not open everyday. The rooms are minimally cleaned and linen was not changed - we were there for a week... The only food delivery service was indicated via a skimpy (2 items only) for breakfast, lunch, and dinner) menu with no prices listed, and would only be delivered to the hotel THE NEXT DAY. So, you cannot wake up and order a meal for same day delivery. The walls permit the flushing in the bathroom next door to be heard. The television didn't work and it was 4 days later, after reminding staff twice, that someone replaced it. 4 days. We asked for a microwave and one was finally delivered (again after requesting it for 3 days). The grounds were not kept well- old and discarded furniture was visible. Broken chairs and umbrellas blew around. No work-out room, no business office, no snack bar, no nearby places to eat. The only saving grace was that our room had a great view - we were on a first level which looked to be -if you squinted - at sea level. Everyday, we had to go off the resort in order to be able to eat. Ridiculous. When I asked why things were so shoddy - the reason given was:" We had to open and close and open and close...so we don't have the staff, and a lot of us have to do everything..." This was a very disappointing trip, and we do not recommend the Coco Reef resort.
coriganm
Stay at Coco Reef
Avaliou em 27 de maio de 2021
I had a really good stay at Coco Reef. Its an affordable hotel, and unlike many others, it sits right on a beautiful beach where you can watch the sun rise each day. Note that I visited in May 2021, and due to the pandemic and staff shortages, all the restaurants were closed in the hotel, so it was not possible to get any food or drink. However, they hotel staff supplied we with an app from which I could order (Sargasso Sea) until my covid test came back negative and I was able to venture out onto the island. The rooms are basic, but clean. There is a fridge to store any food you bring with you, and they come round and clean the room each day. Beachfront rooms are not much more expensive than regular ones, and it was magical to wake up to the sunrise on the horizon, and go to bed with the sound of the waves crashing on the beach below. The walks along the beach are wonderful, and the water is a great temperature (refreshing but not cold) and the most beautiful crystal clear blue. If you are keen to have both a pool and a beautiful beach on site at a good price point, I would recommend this hotel. The staff are wonderful, and the location is great (approximately in the middle of the island) so both the west and east side of the island are accessible. There is a nice little restaurant 7 mins walk called Paraquet that does both pick up and delivery, and you can walk to Hamilton in under an hour.
bhavantu