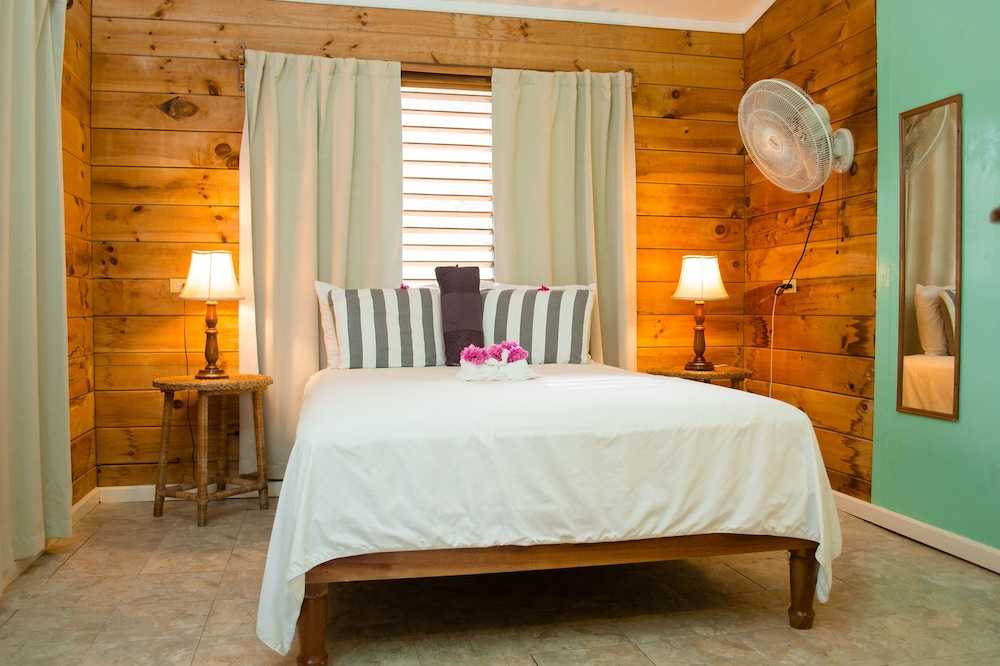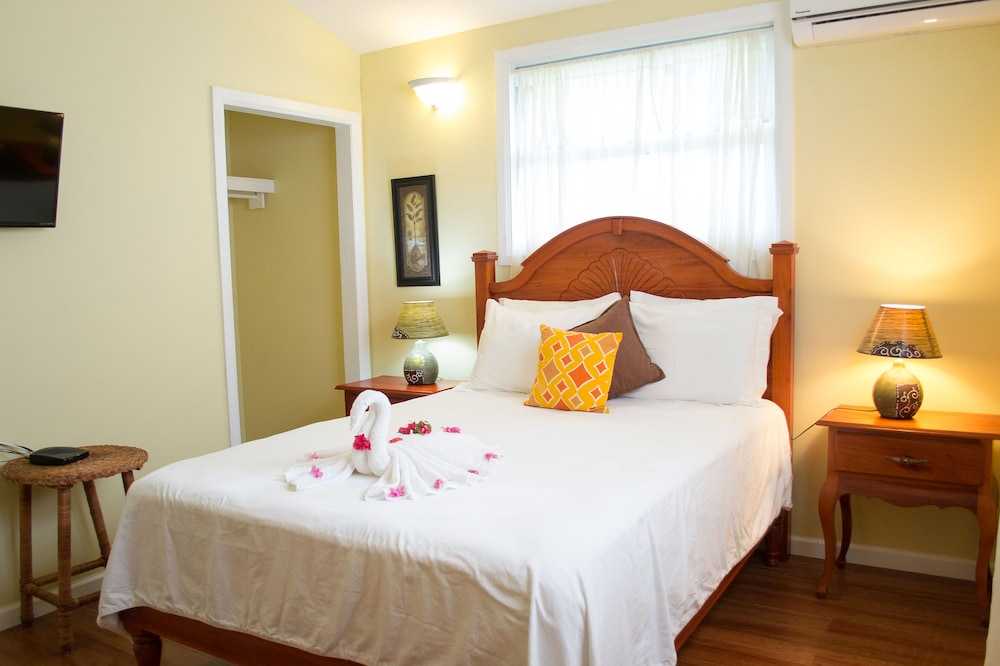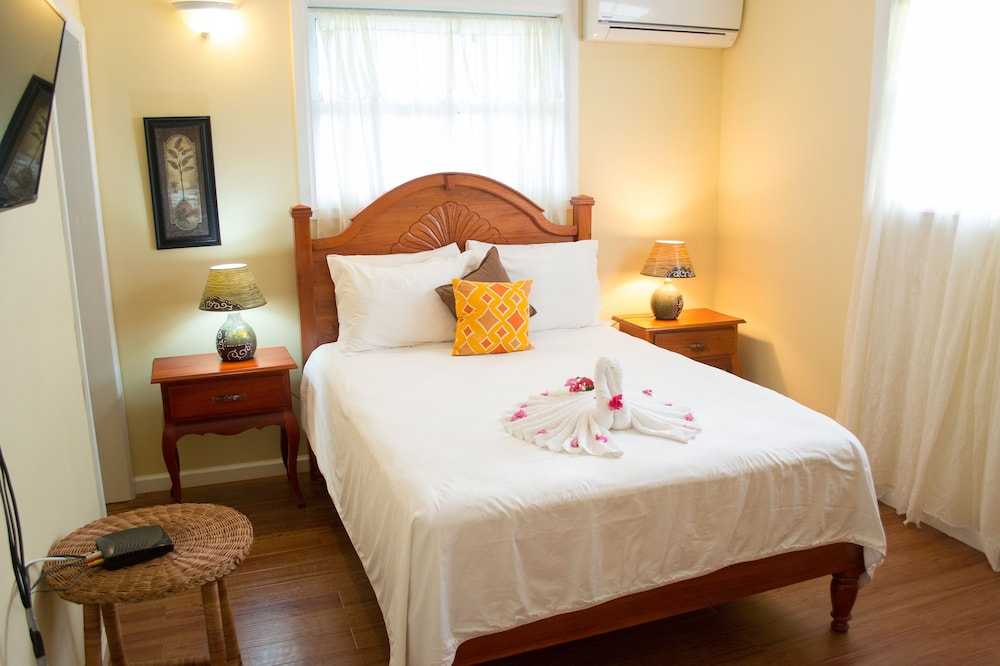 Avaliação TripAdvisor
Baseado em 664 avaliação
Ver todas
Este encantador hotel é ideal para famílias e está situado em Negril. Localizado a 5. 0 km do centro da cidade, o alojamento permite-lhe um fácil acesso a tudo o que este destino tem para lhe oferecer. O hotel encontra-se a 4\. 0 km das principais zonas de entretenimento. Os viajantes podem encontra...
Mais detalhes
Disponibilidade
Selecione a data da sua viagem
Selecione a data da sua viagem para verificar a disponibilidade dos quartos.
Informações do estabelecimento
Este encantador hotel é ideal para famílias e está situado em Negril. Localizado a 5. 0 km do centro da cidade, o alojamento permite-lhe um fácil acesso a tudo o que este destino tem para lhe oferecer. O hotel encontra-se a 4\. 0 km das principais zonas de entretenimento. Os viajantes podem encontrar o campo de golf mais próximo a 9. 0 km do imóvel. O estabelecimento encontra- se a 6. 0 km da praia mais próxima. Os 26 acolhedores quartos tornam-se um local perfeito para relaxar no final do dia. O The Westender Inn foi construído em 1990\. A ligação à Internet está disponível para aqueles que n...
Mais detalhes
Entrada a partir de: 15:00
Saída até: 11:00
Comodidades do estabelecimento
Serviços de recepção
Cofre
Depósito de bagagens
Avaliação dos hóspedes
TripAdvisor
Pontuação dos viajantes
Excelente

532

Muito Bom

109

Bom

12

Razoável

8

Ruim

3
Perfil dos viajantes
Negócios

7

Romântica

345

Viagem a sós

39

Família

94

Viagem com amigos

104
Resumo das pontuações
Atendimento

Custo-benefício

Limpeza

Localização

Qualidade do sono

Quartos
Agradável estadia e vista incrível
Avaliou em 9 de dezembro de 2019
Hotel com áreas externas muito bem dividido, quarto limpo, staff atencioso e comida deliciosa. Vontade de ficar mais tempo!! O fato de ser um pouco mais afastado (e nem é muito) só faz o ambiente ficar ainda mais tranquilo e agradável :))
fernandaglouro
perfect Jamaica !
Avaliou em 22 de outubro de 2021
just back from another trip to the Westender for a week and had a perfect time! The hotel is a couple miles outside Negril away from all the noise and people of the big tourist zones.We spent our days lounging in the salt water pools and eating really good food at the on site restaurant.We had fresh tuna one night,really good jerk chicken another, fruit plates and calaloo omlets with homemade toast in the mornings, and fresh produce from their on site garden, The grounds are immaculate with beautiful and interesting plant life.If you pay attention there is a great bird population around:mocking birds, conures ,hawks, pelicans,and so many more. We made one day trip to Half Moon bay for some sandy beach time, its a secluded jungle with a big shallow sandy bay and a little bar and restaurant,another great place to get away from the crowds.The Westender isn't perfect, there will be a window that won't open or a light that won't work but they are just small things that don't really matter.The bed was comfortable (I'm picky) The nights were Quiet except the frogs and the ocean.Of corse we"ll be back!
42rockoman
Great start to my vacation
Avaliou em 4 de setembro de 2021
The Westender Inn was a great start to my vacation. I booked a cottage for 3 nights before moving into Montego Bay to meet my travel group. I was very nervous at first being that I was traveling alone. Padgi the bartender made me fell very welcomed and put all my fears at ease. Tino was my driver. He took me shopping and stayed close by to make sure I was ok. I felt very safe and protected. Tino is a very knowledgeable man with a great sense of humor. Santoni is a very talented performer and will one day become a star. Mr Brown made sure of my safety and was very good company for me. The food was delicious! I tried all new foods. The curried goat, oxtails and the lobster omelet are things you must try. I felt peace and love during my stay. I will always return to the Westender. It will forever be my home away from home. One love Mon!
Ladyh1979
Beautiful and amazing
Avaliou em 25 de agosto de 2021
During our 8-nights stay (Grace storm came by…), we really could appreciate having cool interactions with staff, people here are so nice ( Coleen, Toni, San,…plus people from JUTA, Franklin, Robert), We had such an incredible view on the sea from our room, we could experience sunset, falling rain, high wind, amongst tropical plants and trees, The food there is amazing with national dishes every day (we had a bonfire on Sunday night), Then, it is such a peaceful place, out of the highly touristic resorts, Jamaican soul is living here, for sure.
peatt2017
Great tranquil experience - Loved it! Definitely Going Back!
Avaliou em 13 de agosto de 2021
Honeymoon suite was lovely and clean with a queen size bed. Ensuring that the room is fully prepared (TV is functioning, fridge, microwave, bedside lights are plugged in etc., hammocks are set-up ready for use), along with full complement of toiletries (including bathmats and face flannels), would enhance the welcoming experience. Also we suggest that the honeymoon suite be made to feel as such. For example include a coffeemaker along with cups and glasses; create a heart shaped towel on the bed, especially for newlyweds/special anniversaries etc., Provide a BIGGER table in the room that will enable to couple to eat together comfortably without concerns about the plates falling off the table; Provide brochures of things to do in Negril and surrounding areas. Food was great - plentiful and delicious and price was reasonable. It was better eating onsite rather than in the town, with respect to quality and price of food. Outside is well kept and clean. The four pools were lovely and warm. The staff were friendly. However, I would suggest that all staff be in uniform (including those at the office desk) so that we can distinguish them from the patrons. Also, it will increase the professional look. Despite the suggestions for improvement, our 30th anniversary experience at Westender Inn was marvelous and we will definitely return. Thank you Westender Inn!
howarda707