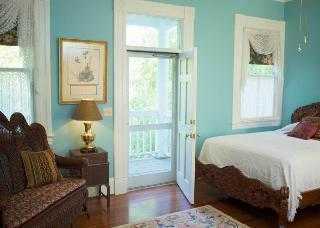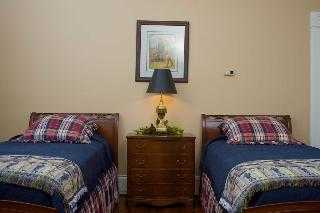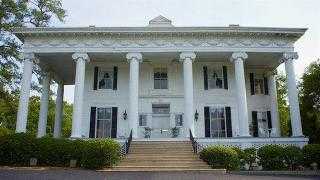 Avaliação TripAdvisor
Baseado em 136 avaliação
Ver todas
Este confortável hotel está localizado em Augusta. Este acolhedor alojamento garante uma estadia tranquila uma vez que conta com apenas 15 quartos de hóspedes. Não são permitidos animais de estimação neste hotel.
Mais detalhes
Disponibilidade
Selecione a data da sua viagem
Selecione a data da sua viagem para verificar a disponibilidade dos quartos.
Informações do estabelecimento
Este confortável hotel está localizado em Augusta. Este acolhedor alojamento garante uma estadia tranquila uma vez que conta com apenas 15 quartos de hóspedes. Não são permitidos animais de estimação neste hotel.
Entrada a partir de: 15:00
Saída até: 11:00
Comodidades do estabelecimento
Avaliação dos hóspedes
TripAdvisor
Pontuação dos viajantes
Excelente

104

Muito Bom

20

Bom

6

Razoável

4

Ruim

2
Perfil dos viajantes
Negócios

15

Romântica

51

Viagem a sós

6

Família

28

Viagem com amigos

13
Resumo das pontuações
Atendimento

Custo-benefício

Limpeza

Localização

Qualidade do sono

Quartos
Changes needed
Avaliou em 26 de outubro de 2021
The inn and rooms are beautiful and the breakfast is good. We did experience two major flaws that could be fixed. First, when we returned to our room after dinner, it felt chilly so we looked for the thermostat and found none. We called and were told we are one of 3 rooms on one thermostat which was in another room so we were at the mercy of another guest and they didn't return for 2 hours. It's unacceptable to be "sharing" a thermostat. When we finally started to warm up and turn off the lights, we realized that the outside lights shine very brightly into the room and there was no blind for it. It was too high to try to cover with a towel so we didn't sleep well at all with the bright light shining on us. It was not what we thought we had booked.
Mobile33970011671
Beautiful Inn with terrific hospitality
Avaliou em 4 de outubro de 2021
We stayed at Lookaway Inn for two days in September. The inn was beautiful and our room was immaculate. John. our inkeeper, did everything possible to make our stay perfect. He was able to direct us to the best places to eat and let us know what to see while in town. Breakfast was included with the stay and really hit the spot before beginning a busy day. We look forward to returning again soon. If you find yourself in North Augusta make it a point to stay at Lookaway Inn. You won't regret it!
kenp1946
A gem of an inn
Avaliou em 2 de outubro de 2021
We were so fortunate to stumble upon this wonderful historic inn; it was everything we could have hoped for. The grounds are lovely, our room was charming with a private deck and a very comfortable bed. Breakfast offered a nice variety as well as delicious homemade pancakes and eggs cooked to order. One highlight of our stay was our wonderful host John and his staff; all so friendly, helpful and generous; John presented us with complimentary tickets to the art museum which we visited and really enjoyed. The inn offers a real chance to relax and unwind and it is perfectly situated to sites of interest, dining, etc. We hope to try to return soon and absolutely recommend it as a wonderful place to stay whiie in North Augusta.
marilynd478
It couldn't have been better!
Avaliou em 4 de agosto de 2021
We spent four wonderful nights at the Lookaway Inn this past May. I insisted that the four of us stay at the Lookaway because it was so lovely in the photos..Well, it is even better in real life. Our rooms were absolutely charming and very comfortable. On those cooler evenings it was really enjoyable to sit and chat on the lovely veranda. The best part of our stay was the twenty five star gracious host. He made our stay just perfect....now Im hoping we can make that 2000 mile trip again soon!
M2830LQjohng
Warm and Welcoming with Southern Charm
Avaliou em 28 de julho de 2021
I recently took my sister around SC for a family visit and hiking of the waterfalls upstate. We booked 2 nights at Lookaway Inn. They were gracious in helping me have birthday flowers and chocolates waiting for her in our room. John was easy going and accommodated us when we needed a late check in. He was friendly and helpful. The room was amazing, spacious and very comfortable. The antique decor was beautiful. My sister really enjoyed her surprise flowers that John arranged for us. He also made sure the chocolates I ordered were waiting for her in the room. It is a lovely historic B&B and I would definitely stay there again! I don't usually use B&Bs, but this experience will change that. Thank you John for your hospitality.
ToddJ615