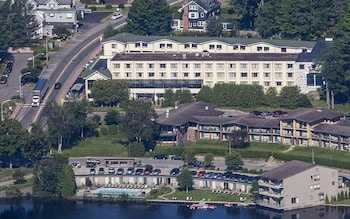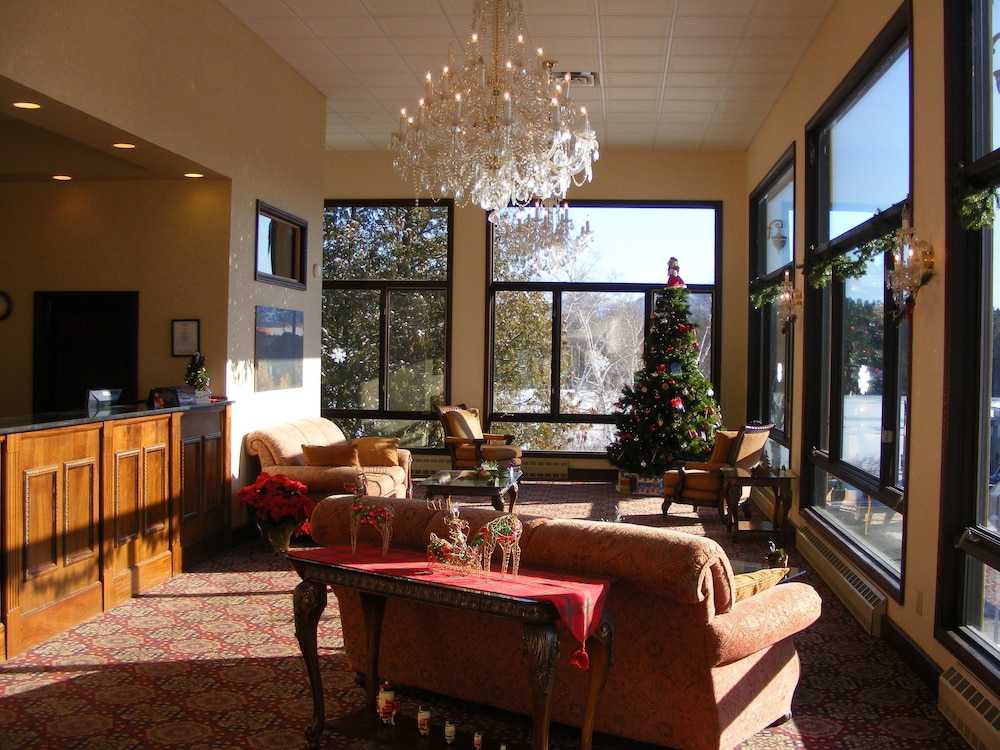 Avaliação TripAdvisor
Baseado em 191 avaliação
Ver todas
Este confortável hotel encontra-se em Lake Placid. Não são permitidos animais de estimação nas instalações.
Mais detalhes
Disponibilidade
Selecione a data da sua viagem
Selecione a data da sua viagem para verificar a disponibilidade dos quartos.
Informações do estabelecimento
Este confortável hotel encontra-se em Lake Placid. Não são permitidos animais de estimação nas instalações.
Entrada a partir de: 15:00
Saída até: 11:00
Comodidades do estabelecimento
Comida / Bebida
Restaurante
Piscina e comodidades de bem-estar
Piscina
Avaliação dos hóspedes
TripAdvisor
Pontuação dos viajantes
Excelente

21

Muito Bom

42

Bom

56

Razoável

42

Ruim

30
Perfil dos viajantes
Negócios

6

Romântica

75

Viagem a sós

7

Família

68

Viagem com amigos

16
Resumo das pontuações
Atendimento

Custo-benefício

Limpeza

Localização

Qualidade do sono

Quartos
Great location, stunning views, perfectly fine accommodations
Avaliou em 24 de outubro de 2021
My husband and I stayed here for our mini moon. We had hikes and activities planned for most of the days so we just really needed a clean place to sleep and shower. You can not beat the location as it's right on Main Street and walkable from all of the downtown shops and restaurants in lake placid which is great! Gorgeous views of mirror lake. It is def outdated, which is sad bc it has a lot of potential, but it's clean, comfortable, water was good for showering. You're paying for the location, which is still much less then other hotels in the area which are nicer. I was nervous from reading the reviews on here but it was all so exaggerated. I never leave reviews but felt like I needed to come and say this for that reason.
Jessislovely24
Nasty
Avaliou em 18 de outubro de 2021
Do.Not.Stay.Here. I am staying here right now. I should have slept in my car. I should have taken the hint when the front desk clerk(he is a very nice guy) told me that they were not doing housekeeping. The toilet was all kinds of nasty. I went and found the housekeeping cart and cleaned myself. Only gout about 10 TV stations. I would definitely keep looking
PastorJeff
READ REVIEWS CAREFULLY! Sadly overstated!
Avaliou em 2 de outubro de 2021
I wish i had read the reviews and looked at customer photos before booking here. I am blown away that they charge $230.00 a night for this place. The website has wonderful polished photos, but in reality - it's pretty disgusting. I could go on and into details just take mine and others word and beware. It is a great location to town and front desk folks are nice, but that is not why we booked here.
Tommye S
Patricia M. - Worst Hotel Stay in over 40 years of Travel
Avaliou em 2 de outubro de 2021
My husband and I visit Lake Placid may times a year to fly fish. This trip we decided to give The Summit Hotel a try. We booked lakeside accommodations and hoped to enjoy the wonderful shops and eateries that Lake Placid has to offer. As we walked to our room it was very obvious that the hotel was poorly maintained. The elevator was filthy. Our room was disgusting. Table tops were sticky with spilled coffee and soda. The refrigerator had food particles on the bottom. Bread crumbs littered the top of the air condition. The wall in back of the nightstand looked as if someone had thrown a cup of coffee on the wall. The carpet had not been vacuumed. As we opened the door to the bathroom we were overwhelmed with a strong smell of urine. Few toiletries, towels and toilet paper. It appeared that someone had walked into the shower with boots on. Immediately we tried to book hotel accommodations elsewhere. No accommodations were available. I went to the front desk and described how bad the accommodations were, we planned to stay only one night and wanted a reduced rate. 197.75 room cost was not acceptable. Rate was lowered to 165.00 with no objection. We went to the local Hannaford, purchase Clorox spray and wipes, paper towels, disinfectant wipes and cleaned to make our nights stay bearable. Thank Good the bed lines were clean. Insult to injury when I received my Chase bill they had charged me full room price. The location of the Hotel is beautiful, it has lots of potential. Hopefully someone will see the potential and refurbish it to its potential of grandeur.
patriciamB9942BD
Worst Hotel Stay In 20 Years, Far Better Options At Same Price
Avaliou em 26 de setembro de 2021
A copy of the response I sent to this disappointment: Thanks for the receipt. I stay in Lake Placid several times a year and thought I would give you a try. Regarding my stay with you last night a few things I thought you should know. I tried to call the front desk 4 times but no one answered. - The bathroom was filthy, pee stains on the wall next to the toilet, shower had hairs in it, inside toilet was moldy and disgusting, etc. -Bath towels were thin and hard as sandpaper. - The refrigerator was leaking water on to the floor. There was a puddle of dirty water in the bottom of it. - Some of the channels on the TV (major networks) had no sound (strange) and there were a few in your channel guide that were not available. - Hallway carpets look like they haven't been vacuumed all summer. Take a look in your elevator. I used it once but then took the stairs 3 flights instead. I could go on and on. - I went to the front desk 3X the next morning to tell someone but there was a sign that said, will be back shortly. A cleaning person said nobody gets there until later and it was already 8:30. This is not a midweek $158.19 per night hotel even during busy periods. You are not even close to the value and quality of your competitors that I normally stay with. If you are going to continue doing business like this your prices should be less than 1/2 of what you charge. I know it's difficult finding staff in this business right now but personally I think you should close your doors, do a deep cleaning and some renovation, try to find staff and train them properly...or just sell out to a corporate chain and let them deal with it. Good luck! On a very small positive note the bed sheets were clean and smelled okay and I did not get any B-Bugs so there probably aren't any.
danielbY2517AF