Shore Crest Vacation Villas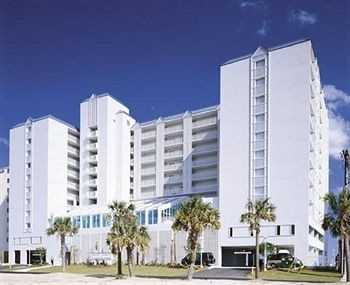 Avaliação TripAdvisor
Baseado em 459 avaliação
Ver todas
Localização do Estabelecimento Desfrutando de uma localização central em North Myrtle Beach, o Shore Crest Vacation Villas II fica a 3 km de dois dos principais ex-líbris locais: Alabama Theatre e Adeja das Vinhas da Carolina. Este aparthotel de praia encontra-se ainda bastante próximo de outros lug...
Mais detalhes
Disponibilidade
Selecione a data da sua viagem
Selecione a data da sua viagem para verificar a disponibilidade dos quartos.
Informações do estabelecimento
Localização do Estabelecimento Desfrutando de uma localização central em North Myrtle Beach, o Shore Crest Vacation Villas II fica a 3 km de dois dos principais ex-líbris locais: Alabama Theatre e Adeja das Vinhas da Carolina. Este aparthotel de praia encontra-se ainda bastante próximo de outros lugares de destaque, incluindo House of Blues Myrtle Beach e Barefoot Landing.Quartos Os 240 quartos contam com uma cozinha equipada com um frigorífico e um fogão, se quiser preparar aquele prato especial. Para preencher os seus serões, o Shore Crest Vacation Villas II propõe uma seleção de canais de T...
Mais detalhes
Entrada a partir de: 15:00
Saída até: 11:00
Comodidades do estabelecimento
Avaliação dos hóspedes
TripAdvisor
Pontuação dos viajantes
Excelente

187

Muito Bom

178

Bom

49

Razoável

32

Ruim

13
Perfil dos viajantes
Negócios

8

Romântica

92

Viagem a sós

2

Família

250

Viagem com amigos

26
Resumo das pontuações
Atendimento

Custo-benefício

Limpeza

Localização

Qualidade do sono

Quartos
Disappointing
Avaliou em 13 de setembro de 2021
We are on our 2nd full day here at Shore Crest in North Myrtle Beach, and it has been disappointing and frustrating. We were awakened our first day by alarm clocks going off at 6:00 in both bedrooms. There is no privacy for bathing/showering in the master bedroom, no towel rack at the sink -- you have to walk past the clothes closet to get to a towel. Limited outlets in the bedroom -- I had to rearrange things to set up my cpap machine. The kitchen is sparsely stocked with coffee cups -- 4 cups in a 2 bedroom condo, limited cooking utensils - no measuring cups/spoons, no casserole dishes, limited serving/mixing bowls, the cabinets are hard for a short person to reach, no dish detergent, dishwasher does not clean the dishes. An outlet in the living room will not hold the cords -- they just drop out when you try to put them in, the phone battery is dead, and there are 2 remotes for 3 tvs. In the bathroom, the fan is connected to the light switch and the longer it is on, the louder it gets. The water pipes vibrate and hum loudly. The parking garage is very tight. It takes several back-forth movements to get in and out of the parking spaces. I'm sure there are other surprises waiting on me, but I thought this would give an idea of what to expect here.
Dale H
Love Shorecrest I
Avaliou em 1 de agosto de 2021
This was our second visit to Shorecrest I. The staff is wonderful. We called prior to our arrival (about a week beforehand) and requested a higher floor. We arrived to the resort early (flew in night before) and was able to pre check in & they would text me when room was ready. Around 2 o'clock room was ready and we were on the 9th floor 😁. View was incredible! Beds are comfortable with plenty of pillows, kitchen is well stocked and I like the cuisinart coffee maker so much from last trip I bought the same one. Master shower is huge and I like the shower head & spray nozzle. Is the couch a little older, is the paint a little peeling in shower, yes but who cares! You've got a pool, hot tub, lazy river, pool bar, and beach just steps away. It's just perfect. Sunrises are magical, so if your a earlier riser go sit on the beach and marvel at it.
jnl134
Shorecrest Ii
Avaliou em 17 de maio de 2021
Have stayed here before, not in this particular unit. It was freshly painted, had a new sofa, shower insert, but obviously some furniture had been from left over stock. No comfortable chair in living area.. The staff were wonderful, and came within a few minutes to fix issues with the furnace . No hot water one day but was due to faulty boiler which was corrected quickly. Love the area, very near Barefoot Landing. Lots of restaurants nearby. Can't say enough about how courteous , friendly and helpful ALL the staff were.
Thelma H
HORRIBLE CONDOMINIUM COMPLEX
Avaliou em 13 de maio de 2021
my husband & I were booked here through RCI because there wasn't anything else available, I had high hopes because we had stayed in another BlueGreen resort a few months ago & it was fantastic, this stay has been nothing but problems, the 1st day there was no hot water & not even a day later there was no hot water again, apparently they don't keep their boilers serviced, my husband has taken 2 lukewarm showers which is unacceptable, the condo itself has a very cheap look & not very luxurious at all & the so called marsh view is really a view of run down houses being rehabbed & it can be very noisy, half if not most of the electrical outlets do not work at all, the dishwasher is very cheap & noisy & I have to turn the tv up to drown out some of the noise, the sleeper sofa isn't comfortable to sit on & the cushions are thin, even after the boiler was "fixed" there's no hot water coming out of the kitchen faucet, the master bedroom has a large tub in the corner & getting in & out of bed is cumbersome, if you want a bath there's zero privacy, the master doesn't actually have a real master bathroom, the water closet has a noisy exhaust fan as does the spare bathroom, the master bedroom has a window that doesn't have a light blocking panel & the light flood's in & it's hard to sleep in, overall the condominium has a very cheap, old, outdated feel, the lamps have USB ports that do not work, I am beyond angry & frustrated, I am actually looking forward to going home & my vacation feels like it has been ruined. I will never stay here again & if you are thinking about it don't waste your money
B6555SJjuliae
WA;Y OVERCROWDED. CHAIRS AROUND POOL ALL OCCUPIED WITH TOWEL NOT GUESTS
Avaliou em 26 de abril de 2021
requested ocean view and got a 12 inch view of ocean. overcrowded, spent lots of time on elevators and looking for parking. there was no comfy chair, for grown-ups. old folks sleep in recliners. people would leave towels in chairs around pool, but not be there to use them.
Margaret H