Holiday Inn Express & Suites Fort Worth North - Northlake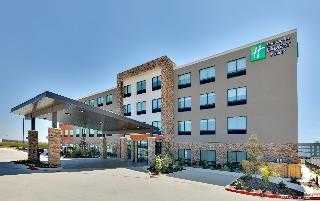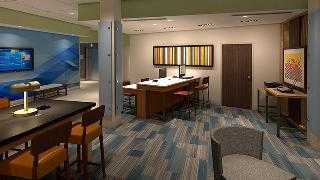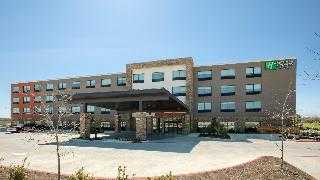 Avaliação TripAdvisor
Baseado em 10 avaliação
Ver todas
Este encantador hotel está situado em Roanoke.
Mais detalhes
Disponibilidade
Selecione a data da sua viagem
Selecione a data da sua viagem para verificar a disponibilidade dos quartos.
Informações do estabelecimento
Este encantador hotel está situado em Roanoke.
Entrada a partir de: 15:00
Saída até: 11:00
Comodidades do estabelecimento
Piscina e comodidades de bem-estar
Piscina Exterior
Comodidades / Instalações para negócios
Salas de Reuniões
Avaliação dos hóspedes
TripAdvisor
Pontuação dos viajantes
Excelente

6

Muito Bom

2

Bom

0

Razoável

0

Ruim

2
Perfil dos viajantes
Negócios

4

Romântica

2

Viagem a sós

0

Família

2

Viagem com amigos

0
Resumo das pontuações
Atendimento

Custo-benefício

Limpeza

Localização

Qualidade do sono

Quartos
Friendly, clean and convenient
Avaliou em 26 de setembro de 2021
Staff was extremely friendly during check in and checkout. No problems or issues during the stay. Location is perfect for Texas Motor Speedway, shopping and restaurants. Quiet and clean. Probably one of the better hotel breakfasts we have had. Cinnamon rolls and omelettes were excellent. Will definitely be back.
shawnmR9077NB
Weekend Getaway
Avaliou em 3 de agosto de 2020
Really enjoy the Location away from the Metro-Mess. Conveniently located near Cabela's and Family. Room upgraded to a Suite. Very relaxing to stay at. Nice modern property. Nearby restaurants were very good.
kevinkA4191BB
Tried Hard during difficult times
Avaliou em 2 de abril de 2020
We stayed here six nights during the CORVID-19 pandemic and despite one day when the room was not cleaned, they really tried hard to make everything work. Two bottles of hand sanitizer were set out at the front desk, while the gym, pool and food areas were closed as required by law, they offered single serving breakfast items (milk, OJ, muffins, cereal, fresh fruit) and really worked hard to make our stay comfortable. I slept well in the bed. The only serious downside is its proximity to an interstate highway, a state highway and a truck stop. I suggest you ask for a room on the south-side of the hotel.
Millersville
DONT STAY HERE IF YOU INTEND TO GET ANY REST!!!
Avaliou em 24 de janeiro de 2020
I would give this place 0 stars. It is certainly not a 5 star hotel but then we didn't expect that, being it's a Holiday Inn Express. Its just "ok" with the cleanliness. Seems no one takes pride in their job anymore. It is run by kids who smile and say "if you need anything, please feel free to ask!" But what they don't tell you is that yes, please feel free to ask, but I'm not going to do anything about it! We travel all the time with my husbands job. Every month we are going somewhere, so we are familiar with all the different hotel chains and have points saved up to go on countless vacations with most of them...(if we ever have the time) every 4 months or so my husband has to come down to north Dallas area to have a check ride to stay current with his job so we try a different hotel each time we come down. We decided to try the Holiday Inn Express in Northlake since it is so close to Alliance airport where he does his flying. As usual, we made our reservations several weeks in advance and personally called to make sure they reserved a room on the top floor because we didn't want to have noisy upstairs neighbors that sound like elephants bowling all night because it's very important my husband gets a good nights rest. Usually we aren't so picky but when we come down here for this check ride, it's important. We were assured that they had no problem with the request & would comply. The other hotels we've stayed in down here have been very kind and considerate as we thought the HIE would be as well, yet when we checked in last night, the young kid said they had to change us to a middle floor (because someone else came in wanting a top floor). He didn't care that we were lied to and that our request was in our reservation from the start...he just shrugged his shoulders. I worked in the travel industry for most of my career and would have never treated anyone this way. We were up until 2am because of the horse stampede upstairs...not to mention, the bed isn't very comfortable either. I know it's just a Holiday Inn Express, but we've stayed in older ones that have more comfortable beds. I just pray my husband does well on 4 hours of broken sleep after driving all day yesterday. He's a great pilot and was affectionately called the "Yoda" of helicopters when he was an AF instructor, so I feel he'll do ok, but people need to learn that if you make a promise, you need to keep it...we could have made other arrangements if we had just been told they couldn't guarantee a top floor room. We won't be staying here ever again. Just thought we would give them a shot to see if they would be a good "go to" hotel for when we come down and maybe pass it along to my husbands coworkers, but that won't happen. It's not right to lie and then smile and say I'll try to give you extra points...we don't want extra points...we want a good nights rest!!!!
Junkingypsytravelers
Nice Comfortable Place
Avaliou em 14 de novembro de 2019
One night flight layover. First time at this hotel. Front desk staff friendly and helpful. Property seemed relatively new, fresh and clean. Room on the 4th floor was near the elevator, but no sound from the elevator was heard. Nice clean room, firm bed, comfortable lounge chair, great for reading next to the window. Breakfast fairly standard. Overall, nice place. I look forward to returning per my flight schedule.
MTA-747-757-767