Days Inn & Suites Bartlesville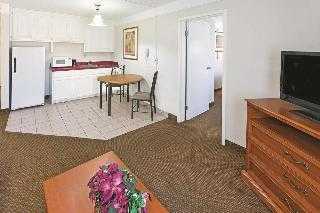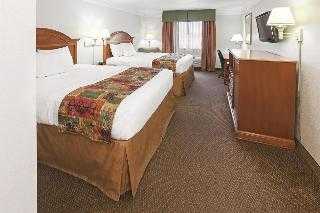 Avaliação TripAdvisor
Baseado em 344 avaliação
Ver todas
Este despretensioso hotel encontra-se em East.
Mais detalhes
Disponibilidade
Selecione a data da sua viagem
Selecione a data da sua viagem para verificar a disponibilidade dos quartos.
Informações do estabelecimento
Este despretensioso hotel encontra-se em East.
Entrada a partir de: 15:00
Saída até: 11:00
Comodidades do estabelecimento
Piscina e comodidades de bem-estar
Piscina
Comodidades / Instalações para negócios
Salas de Reuniões
Serviços de recepção
Depósito de bagagens
Avaliação dos hóspedes
TripAdvisor
Pontuação dos viajantes
Excelente

83

Muito Bom

74

Bom

66

Razoável

54

Ruim

67
Perfil dos viajantes
Negócios

61

Romântica

55

Viagem a sós

15

Família

172

Viagem com amigos

22
Resumo das pontuações
Atendimento

Custo-benefício

Limpeza

Localização

Qualidade do sono

Quartos
Avoid this hotel at all costs
Avaliou em 11 de maio de 2021
All hotels were full at the time we needed a room, so we used this hotel. Very dirty EVERYWHERE. We purchased cleaning supplies the day we arrived. We didn't spend much of our time hanging around the room. The worst was finding that mice were in the room. If you have a choice, don't stay here. Even driving a few more miles would be worth it.
lindadX2483DD
Worst Hotel ever
Avaliou em 22 de abril de 2021
I cannot list all of the issues with this property. Lack of cleanliness of the property. Lack of interest by the staff -- NONE were wearing masks. Failure to respond to requests to fix issues. And on and on and on!
jimmedlock
Don't waste your money
Avaliou em 22 de abril de 2021
Terrible. Broken room furniture. Unplugged lights, television set incorrectly. room not completely mobility accessible and no breakfast at all. I wouldn't recommend staying here unless necessary. Had 1 employee running the dump.
janetgL2100RQ
Would not suggest this
Avaliou em 20 de abril de 2021
Not clean, no room service, therfore nothing cleaned or restocked, i was not informed about breakfast not being available even when there were signs posted about time and days, the room was missing essential items, ie. a blanket, and the room had a very weird smell. The only thing pleasant was the bed and Taylor, the night front desk clerk.
mcastro11
Our Experience
Avaliou em 18 de abril de 2021
My wife and I have been staying at the days inn hotel off and on for awhile. We both agree that it is very quiet and relaxing here. The staff are very friendly, and the GM is awesome. She is a hard worker and loves to clean. Everytime we ask for anything, like towels, toiletries, sheets or linens the staff and the GM are right there at all times making sure we have all of our everyday needs. Many thanks goes to the GM Jordyn, I think I spelled her name right and thanks goes to her staff.
kevinwE4755QG