Comfort Inn & Suites Portland Airport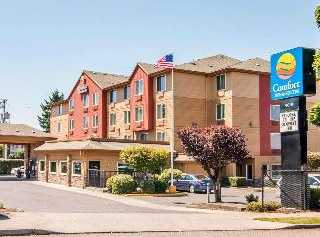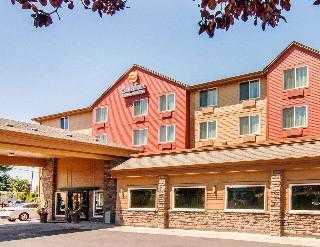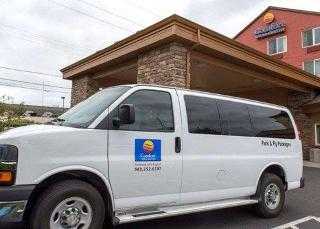 Avaliação TripAdvisor
Baseado em 387 avaliação
Ver todas
The hotel is located close to the Portland International Airport, downtown Portland and the historic Columbia River Gorge.
Mais detalhes
Disponibilidade
Selecione a data da sua viagem
Selecione a data da sua viagem para verificar a disponibilidade dos quartos.
Informações do estabelecimento
The hotel is located close to the Portland International Airport, downtown Portland and the historic Columbia River Gorge.
Entrada a partir de: 15:00
Saída até: 11:00
Comodidades do estabelecimento
Piscina e comodidades de bem-estar
.
Serviços de recepção
Cofre
Jornais
Depósito de bagagens
Avaliação dos hóspedes
TripAdvisor
Pontuação dos viajantes
Excelente

103

Muito Bom

141

Bom

75

Razoável

37

Ruim

31
Perfil dos viajantes
Negócios

62

Romântica

116

Viagem a sós

32

Família

109

Viagem com amigos

26
Resumo das pontuações
Atendimento

Custo-benefício

Limpeza

Localização

Qualidade do sono

Quartos
Yuck!
Avaliou em 29 de dezembro de 2020
Used to be a real nice and convenient place to stay flying out of PDX. Sadly, it's become a complete dump with terrible service! Should definately be downgraded in choice family!! Run away run away! Sorry for the last comment, said I had to use 200 characters. Well over that now!:)
Jaxfan
Older Comfort Inn. Needs some upgrades
Avaliou em 12 de setembro de 2020
My advise is fellow travelers is to find another hotel in a better section of town. Older Comfort Inn that needs upgrades. Little to nothing for breakfast even though they advertise breakfast. Not a good deal for the money. I was disappointed in the condition of the hotel because it had a very good rating.
O5925PGjohnm
Great place to park, sleep and fly
Avaliou em 23 de janeiro de 2020
We found the hotel staff to be very friendly. The room is a bit dated, but large and clean with a comfy bed. Our only complaint about the hotel is that our TV reception was poor. The shuttle service was outstanding. We had reserved spots on the 7AM shuttle, and it was right on time. Upon returning from our trip I called the direct line and the driver answered immediately and showed up right when he said he would, about 15 minutes later. Both drivers were very courteous and helpful. It was easy to find a parking spot for the 9 days we were away. I would highly recommend the Ramada, and plan to use it again.
Myfinecycle
Park and fly
Avaliou em 20 de janeiro de 2020
Decent hotel and the bed was comfortable. The airport shuttle ends at midnight and a standard cab ride from pdx is $20.00. A plus is that the long term park area is secured with a tall fence and hotel personal let you in and out.
traveljoy35
Dissapointed
Avaliou em 1 de janeiro de 2020
I had called ahead to ask about their airport shuttle. The clerk informed me that it ran every 1/2 hour. He never stated that you need to call to have it pick you up. We stood in the cold and waited and waited. Finally we asked for help from an airport worker and she had the hotel called for us. This is terrible service. Since we were therein April 2019 it seems as there has been a change in management and the hotel has gone down hill. Also the facilities need improvement. The housekeeping staff is great.
Yuko-Stu