Holiday Inn Express Toledo-Oregon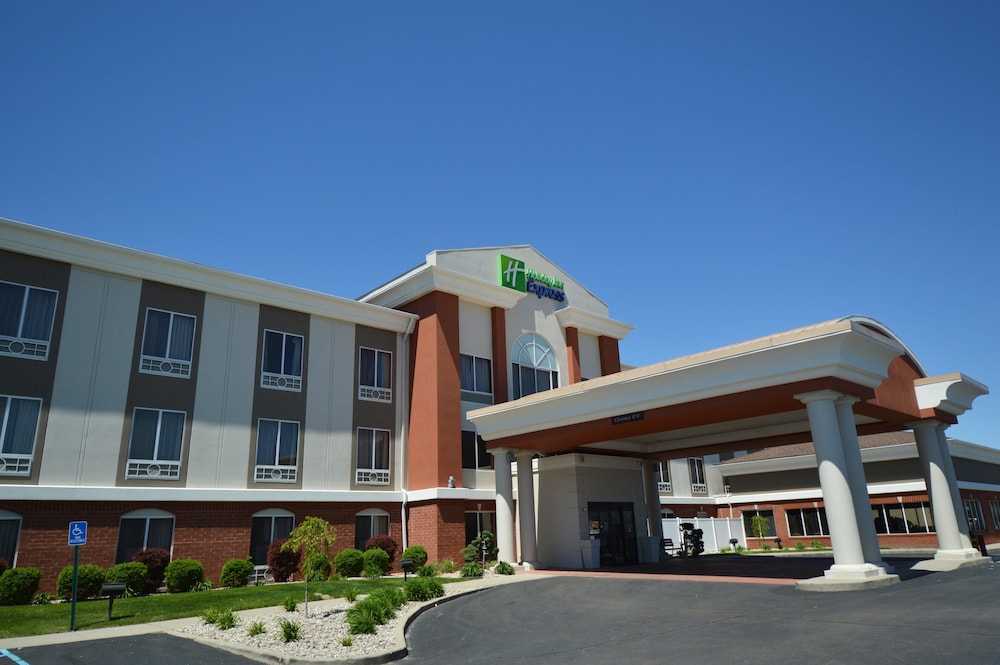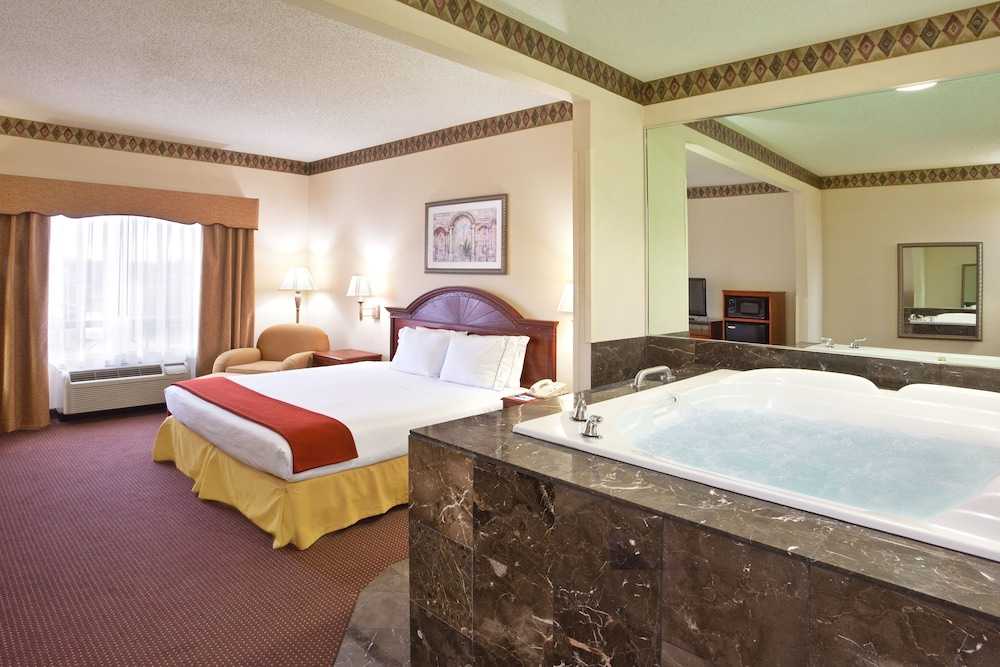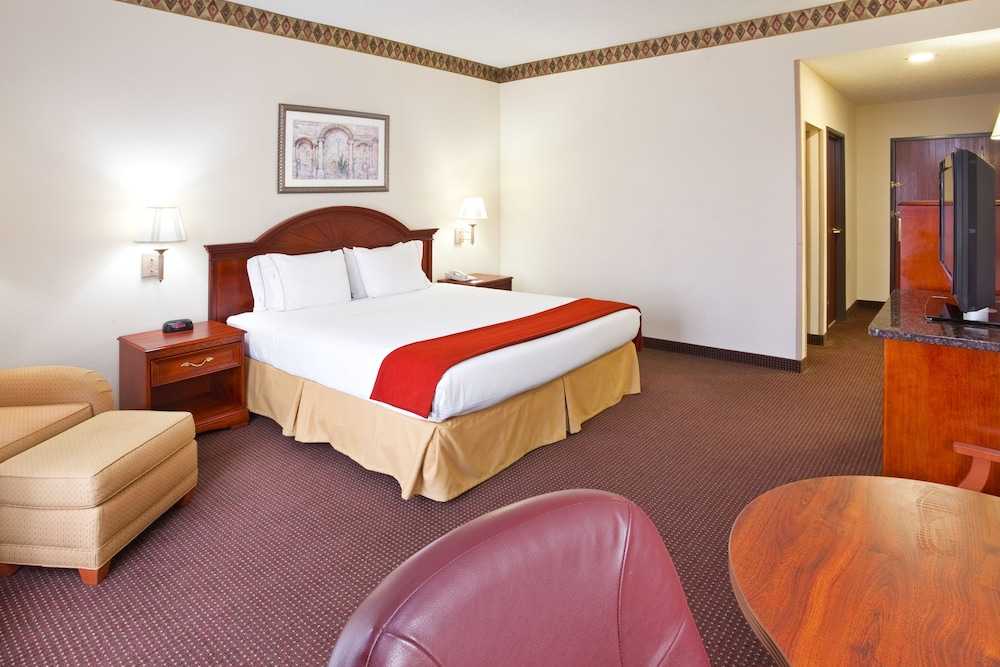 Avaliação TripAdvisor
Baseado em 262 avaliação
Ver todas
Este agradável hotel está localizado em Oregon Area.
Mais detalhes
Disponibilidade
Selecione a data da sua viagem
Selecione a data da sua viagem para verificar a disponibilidade dos quartos.
Informações do estabelecimento
Este agradável hotel está localizado em Oregon Area.
Entrada a partir de: 15:00
Saída até: 11:00
Comodidades do estabelecimento
Piscina e comodidades de bem-estar
.
Serviços de recepção
Depósito de bagagens
Avaliação dos hóspedes
TripAdvisor
Pontuação dos viajantes
Excelente

141

Muito Bom

79

Bom

24

Razoável

12

Ruim

6
Perfil dos viajantes
Negócios

93

Romântica

42

Viagem a sós

14

Família

76

Viagem com amigos

19
Resumo das pontuações
Atendimento

Custo-benefício

Limpeza

Localização

Qualidade do sono

Quartos
The hotel sits off the road and it was difficult to see where to turn in
Avaliou em 17 de outubro de 2021
Nice updated room but the parking lot was small. Difficult to locate driveway due to signage. There were few gluten free options for breakfast. The room did have a full length mirror and good lighting in the bathroom.
Jayne C
Above and beyond service.
Avaliou em 5 de junho de 2021
Holiday Inn Express made my stay relaxing and stress free. My room was amazing, comfortable and clean. Nate, the front desk receptionist was very polite, helpful and accommodating to a special request. I traveled from out of town for a family funeral and had two items that needed refrigeration. Nate, was able to place them in the cooler, just overnight. I hope I do not get him in trouble but that just shows how helpful the hotel staff is. Thank you Nate for going above and beyond. I already have reservations, July, for my sister's wedding shower. Thank you.
rescueagreyhound
Very clean, but maintenance & design issues
Avaliou em 7 de outubro de 2020
Hotel was very clean, housekeeping great. Front desk personnel fair when they could be found. Signage for what driveway to use on Navarre is horrible as hotel sits far back from road behind other buildings and very easy to pass by without driveway marked. Hot Breakfast was till 9:30 and was fresh & served by staff thanks to Coronavirus recommendations. Would recommend manager perform walk thru more often & detailed. Room 210 entry light not working, toilet was slow running constantly, grout missing in bath floor. BIGGEST ANNOYANCE: 1/2 of headboard actually has built-in nightlight that allows you to almost read anywhere in room with all other lights off. Could not sleep with that nonsense. Looked all over that side of bed, headboard, and wall for switch to turn off nightlight. Walked to front desk about 3:30am & nobody there. Went back to room to try and sleep but couldn't. Covered light with towel & still could read. Finally called Front Desk around 4 am and no answer. Ugh. Finally found nightlight switch on opposite side of bed and completely hidden by room phone around 5 am. Ugh. Requested & granted late check out upon check in. Of course Housekeeping had no notation & checked to see when leaving. At check out I mentioned nightlight fiasco and missing Front Desk staff. No "sorry about that," much less any other offer or some credit. Nada. "We turn all the nightlights on when cleaning." Nightlight switch needs to be near..... drumroll please... the nightlight (& have a sign marking switch). While I'm in one of those moods, why would a hotel provide only a 32" tv? Oh well, who needs sleep? Hellooo IHG.
DannoActon
Probably Not Again
Avaliou em 17 de agosto de 2020
The staff is professional and helpful. Housekeeping really stood out - my room was spotless, and they seem to enjoy their work, as they were always friendly. The rooms are modern and spacious. The weekends can get a little loud, but that's pretty typical anywhere. Would definitely stay again.
jdayrail
Great Service in my time of need
Avaliou em 21 de junho de 2020
I would like to give a BIG SHOUT OUT to the entire staff that worked June 18-21. My fiancee was air lifted to St Vincent Hospital from Port Clinton. The hospital had no place for me to stay on campus. I called this location because it was close to the hospital. Upon check-in I was a basket case to say the least. I couldn't fill out the registration completely because my car was still in Port Clinton. The staff was very kind and understanding. She said just put down color and when you get it we'll add the rest later. I even had to call from the hospital and add an extra nigh on to my stay. No trouble at all. The hotel was very clean. The pool/spa area was great to after an emotional day. The only down fall was no breakfast because of COVID-19
Robin W