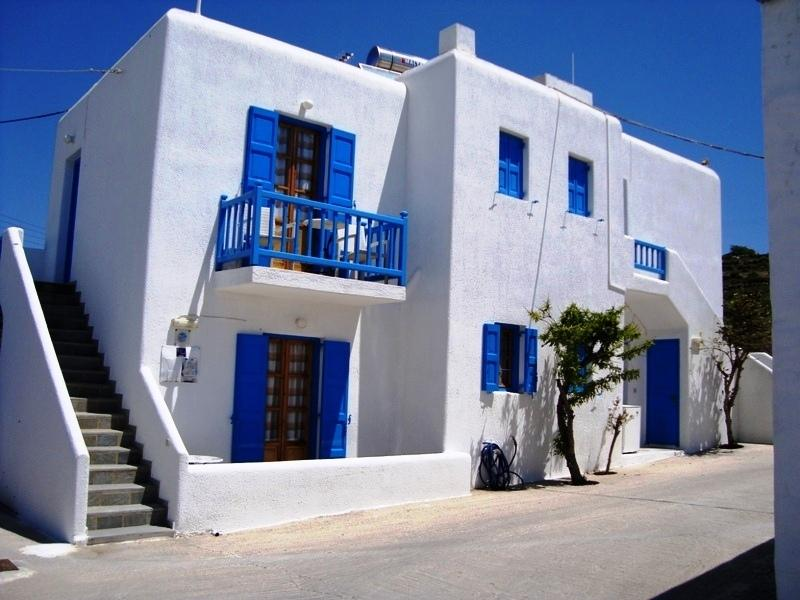 Avaliação TripAdvisor
Baseado em 9 avaliação
Ver todas
The Marinas Studios is a hotel.
Mais detalhes
Disponibilidade
Selecione a data da sua viagem
Selecione a data da sua viagem para verificar a disponibilidade dos quartos.
Informações do estabelecimento
The Marinas Studios is a hotel.
Entrada a partir de: 15:00
Saída até: 11:00
Comodidades do estabelecimento
Avaliação dos hóspedes
TripAdvisor
Pontuação dos viajantes
Excelente

3

Muito Bom

3

Bom

1

Razoável

0

Ruim

2
Perfil dos viajantes
Negócios

1

Romântica

3

Viagem a sós

0

Família

3

Viagem com amigos

1
Resumo das pontuações
Atendimento

Custo-benefício

Limpeza

Localização

Qualidade do sono

Quartos
Stay in mykonos-ornos
Avaliou em 8 de outubro de 2017
Stayed at this property for 2 weeks with my mum on our holiday this year, located in an uphill location of ornos whereby its very quiet, although the studios just lacked in very minor things, it was a wonderful stay and Marina the owner and the housekeeper and her daughter were very welcoming. Had a very small issue with the agents who deal with any queries relating to transportation as when booked on Expedia it does not state the transfer were only for arrivals we thought this would include our departure however it didn't and the agent wanted another 20 euros just for a 10 mins drive. Will definitely recommend this studio to anyone visiting the mykonos area of ornos
jk2015240
The Best Mykonos Accomodation
Avaliou em 14 de agosto de 2016
Marina's Studio has a perfect location halfway between Mykonos Town and all the major beaches (Tropicana, Super Paradise, Jackie 'O) and it takes just an easy walk to reach Ornos Beach with its restaurants, car rentals, 24/7 bakeries and supermarkets. Marina is the perfect host, always available for any kind of necessities (even when you are about to miss your flight and she lift you to the airport), the rooms are pritty big with a useful kitchen and a lovely balcony. The cleaning service is awesomely late in the morning (so you don't have to choose between sleeping and having your room clean). There's nothing you can complain about it. Marina and her studios made our amazing time in Mykonos even better! Am I going back to Mykonos? Yes, I will. Will I go back to Marina's Studios? You bet I will!
GingMo
Charming
Avaliou em 12 de agosto de 2014
Marina's studio is quiet, clean and 5 minutes away from the beach and the bus stop. Marina is a wonderfull woman, always smiling and here to help. Best studios we've seen in Mykonos. Ornos is a familial beach station. There are pretty much nothing to do but it's good to relax and enjoy the beach.
caroline c
Da evitare
Avaliou em 5 de setembro de 2019
Con il mio fidanzato, abbiamo soggiornato per 3 notti nella struttura. Probabilmente abbiamo alloggiato in uno degli appartamenti più vecchi e quello è stato senz'altro il più piccolo dei problemi. Quello che ci ha scocciato sinceramente di più è stata la pulizia dell'appartamento: non che avessimo grandi pretese, ma abbiamo trovato situazioni al limite del rispetto delle condizioni igieniche minime. A partire dal bagno: peli/capelli nella doccia e persino un frammento di assorbente igienico usato attaccato su una parete del bagno. Maniglie di porte consumate dal tempo e arrugginite. Doccia scomodissima, quasi impossibile lavarsi senza allagare il bagno. Per la somma che abbiamo pagato, abbiamo visto poi una volta arrivati a Mykonos, ci sono sicuramente alternative migliori soprattutto per settembre. Punti di forza: posizione comoda della struttura per chi non vuole stare al centro, a 5 minuti a piedi dalla spiaggia di Ornos e dal bus che collega il quartiere con Mykonos Città (10 minuti di corsa e si arriva nella stazione da cui partono i bus per tutte le altre spiagge), che serve la zona ogni 30 minuti. Apprezzato anche il transfer all'arrivo al porto di Mykonos offerto free of charge.
Arianna R
Non quello per cui ho pagato
Avaliou em 29 de agosto de 2019
In alto sull'abitato di Ornos, in posizione tranquilla e panoramica. In 5 minuti si arriva alla spiaggia. Al ritorno c'è un po' di salita da affrontare. Abbiamo dormito in una camera moderna ed abbastanza funzionale, con aria condizionata, piccolo frigo, bagno moderno. C'era un letto matrimoniale ed un lettino aggiunto molto scomodo, con materasso sottilissimo che non proteggeva dai montanti metallici della rete. Molto scomodo. La cosa peggiore è stata la mancanza di cucina: avevo prenotato (e pagato per) un appartamento con cucina e mi sono ritrovato in una stanza (funzionale ed abbastanza comoda) senza cucina.
Photos_On_The_Road