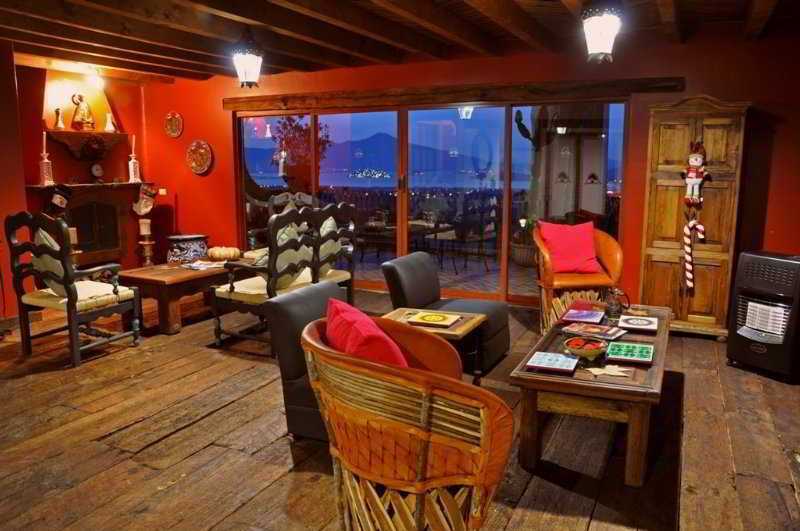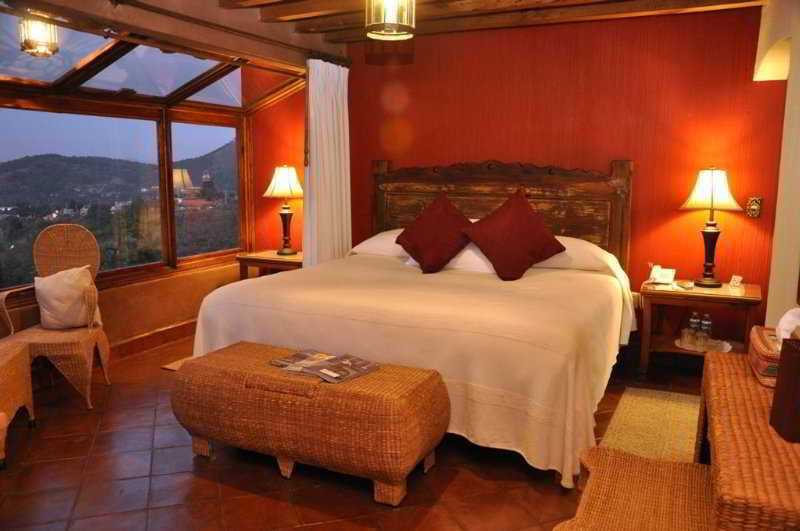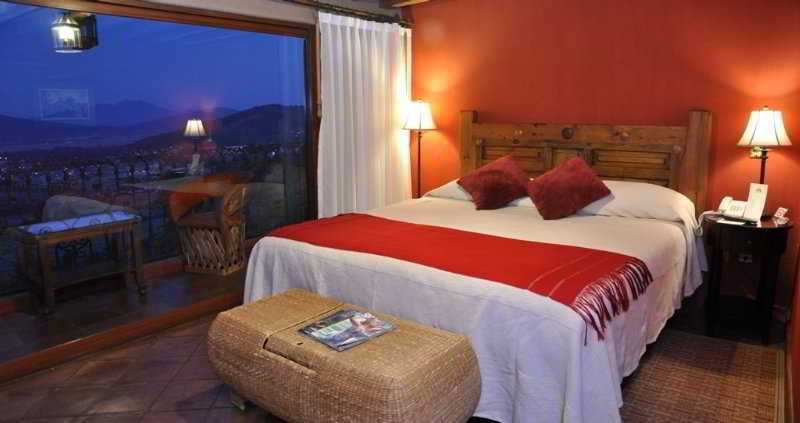 Avaliação TripAdvisor
Baseado em 93 avaliação
Ver todas
Este luxuoso hotel fica em Patzcuaro. Situado a 1000 metro(s) do centro da cidade, o estabelecimento permite-lhe aceder facilmente a pé a variados locais de interesse. O Porton Del Cielo garante uma estadia tranquila uma vez que conta com apenas 10 quartos de hóspedes. Este alojamento foi completame...
Mais detalhes
Disponibilidade
Selecione a data da sua viagem
Selecione a data da sua viagem para verificar a disponibilidade dos quartos.
Informações do estabelecimento
Este luxuoso hotel fica em Patzcuaro. Situado a 1000 metro(s) do centro da cidade, o estabelecimento permite-lhe aceder facilmente a pé a variados locais de interesse. O Porton Del Cielo garante uma estadia tranquila uma vez que conta com apenas 10 quartos de hóspedes. Este alojamento foi completamente renovado em 2010. Para conveniência dos hóspedes estão disponíveis ligações à internet por cabo e sem fios nas áreas comuns. Este estabelecimento oferece um serviço de receção 24 horas por dia, para que as necessidades dos hóspedes sejam totalmente satisfeitas a qualquer hora do dia ou da noite....
Mais detalhes
Entrada a partir de: 15:00
Saída até: 11:00
Comodidades do estabelecimento
Comida / Bebida
Restaurante
Serviços de recepção
Depósito de bagagens
Avaliação dos hóspedes
TripAdvisor
Pontuação dos viajantes
Excelente

52

Muito Bom

17

Bom

8

Razoável

4

Ruim

12
Perfil dos viajantes
Negócios

1

Romântica

50

Viagem a sós

5

Família

18

Viagem com amigos

5
Resumo das pontuações
Atendimento

Custo-benefício

Limpeza

Localização

Qualidade do sono

Quartos
Dinner/ cocktails
Avaliou em 5 de outubro de 2019
Had drinks and dinner here, very dissatisfied. Waited forever for service, place seems very disorganized. Food overpriced and mediocre at best. Too bad as it's a beautiful spot, just run very poorly. Won't return.
Majilton
WORSE CUSTOMER SERVICE EVER
Avaliou em 15 de novembro de 2018
I made a reservation through Bedsonline for this hotel, when I arrived I was informed that there was no reservation even though I brought the document where I was confirmed through this globalizer my reservation, Mr. Patricio Oceguera "the owner" of the hotel, in the most rude and unpolite way told me that they do not work with any agency and / or globalizer, and that if I did not like, I could seach for a different hotel. I decided to pay for the room directly. I wanted to have a drink and they told me that they no longer had restaurant service (it was 20:00) and that the restaurant was open for breakfast at 09:00hrs the next day (Thursday). The worst experience I've had in this hotel and with the rudest people. They don't have quality customer service.
Departure05945177014
Could be Awesome but to many Negatives
Avaliou em 16 de janeiro de 2018
This charm, design, layout and intent of this hotel are all beautiful but...... To many details are overlooked and not attended to. We stayed here four nights. The hotel appears to be managed and run by a set of young people who try hard to please yet appear to have very little training, knowledge and awareness of how to provide a premium guest experience (which is what you are paying to stay at this hotel). The facility is charming but is showing many tell-tale signs of lack of intentional maintenance and upkeep. Our experience was very much the same as others have reviewed. lack of hot water, lots of moisture in rooms / mildew smell bad. Lack of thoughtful servicing of our room, coffee, towels for three people(we were four). The charge for everything else is true ie. hot tub 20.00 per person/ per day, breakfast additions, room coffee etc. Not good especially when many things are below par. Brenda (wait staff) was excellent and the one redeeming experience of the facility. Overall not worth the 200.00+ US dollars per night which we paid. For that money you have to produce a quality experience and this hotel needs to up their game. Oh yes I forgot to mention WiFi sucks and its such an easy fix ....I'll never understand this.
R-RGuestHouse
A commanding view over Lake Pátzcuaro, but...
Avaliou em 23 de novembro de 2017
Fairly costly Dia de los Muertos packages require a three day stay, we are actually booking 4 to include a warm up day(?!) The welcome is odd, not particularly friendly, almost like we're not expected, when we respond 'yes' to the query 'do we want help with our luggage?', none is forthcoming. However the stylish and quirky hotel is attractively decorated and gets a fun personalised 'Day of the Dead' treatment. The hotel warms up (in every sense) when other guests arrive. The included dinner followed by lake & cemetery tour on the Day of the Dead night was excellent, be prepared for a long night, we arrived back at 05.30 after an experience to remember forever. Buffet breakfast was much welcomed after a doze. Nice public areas and spacious, if chilly, dining area. Can't see the point of a guttering fire if the outside doors are wide open. Although we are in their premium room on a premium package everything is extra, bottled water, coffee capsules (that don't get replaced ((after twice daily requests)) for two days after consumption), even adding eggs to the included breakfast is charged. Given what we're paying this just feels plain mean. There is a basket of (chargeable) nibbles wines, but no minibar for cold drinks. Pillow cases don't cover the entire pillow so a mouthful of feather quills in the night is likely, I used a T shirt to cover the rest. Multiple requests for extra pillows takes two days to get actions. Proper sized pillowcases never materialised. The room's huge terrace gets noise and smells from the kitchen when their extract is on, but the view of the lake compensates. Shaving mirrors - bonus point. Poor soundproofing, you hear everything from the reception area below - minus five points. This certainly isn't a bad hotel, it just needs some care & attention, and a better sense of hospitality.
gazinho
Fantastic place with an amazing view!
Avaliou em 29 de agosto de 2017
Very nice property in Patzcuaro! A small hotel with very nice and spacious rooms that all have a great view to Patzcuaro Lake. The restaurant has a great food of a good international menu where you can have dishes from different cousines like Italian, French, Spaniard and of course Mexican.
Gerardoverap