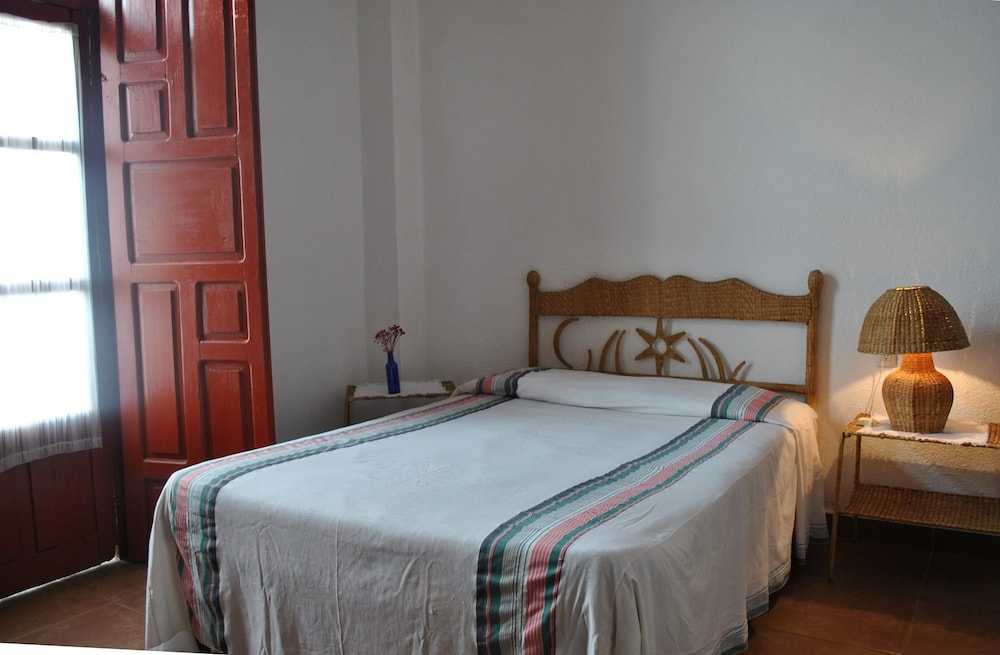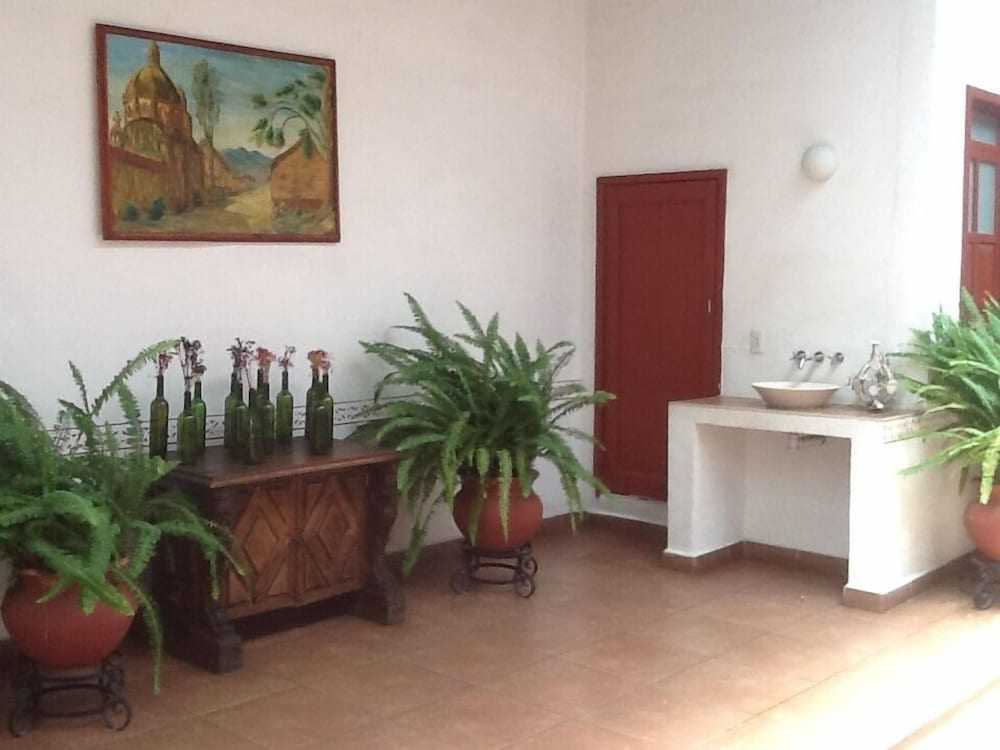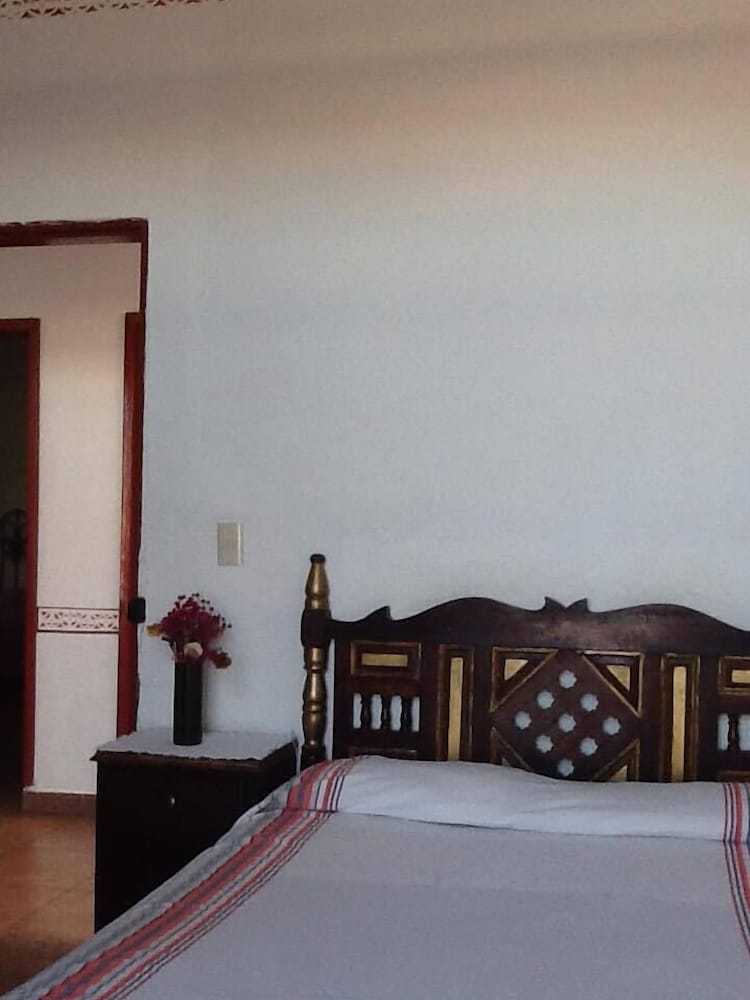 Avaliação TripAdvisor
Baseado em 9 avaliação
Ver todas
Localização Do Estabelecimento Com uma estadia Hotel Posada San Agustin, ficará numa localização central em Patzcuaro, a alguns passos de Plaza Gertrudis Bocanegra e a 5 minutos a pé de Praça Vasco de Quiroga. Este hotel está a 0,5 km (0,3 mi) de Basílica de Nuestra Señora de la Salud e a 0,6 km (0,...
Mais detalhes
Disponibilidade
Selecione a data da sua viagem
Selecione a data da sua viagem para verificar a disponibilidade dos quartos.
Informações do estabelecimento
Localização Do Estabelecimento
Com uma estadia Hotel Posada San Agustin, ficará numa localização central em Patzcuaro, a alguns passos de Plaza Gertrudis Bocanegra e a 5 minutos a pé de Praça Vasco de Quiroga. Este hotel está a 0,5 km (0,3 mi) de Basílica de Nuestra Señora de la Salud e a 0,6 km (0,4 mi) de Templo Sagrario. As distâncias são apresentadas à 0,1 milha e ao quilómetro mais próximo.
- Plaza Gertrudis Bocanegra - 0,2 km/0,1 mi
- Praça Vasco de Quiroga - 0,3 km/0,2 mi
- Basílica de Nuestra Señora de la Salud - 0,4 km/0,3 mi
- Templo Sagrario - 0,6 km/0,4 ...
Mais detalhes
Entrada a partir de: 15:00
Saída até: 11:00
Comodidades do estabelecimento
Serviços de recepção
Depósito de bagagens
Avaliação dos hóspedes
TripAdvisor
Pontuação dos viajantes
Excelente

3

Muito Bom

1

Bom

3

Razoável

0

Ruim

2
Perfil dos viajantes
Negócios

1

Romântica

3

Viagem a sós

0

Família

4

Viagem com amigos

1
Resumo das pontuações
Atendimento

Custo-benefício

Limpeza

Localização

Qualidade do sono

Quartos
A nice place to rest and leave.
Avaliou em 10 de janeiro de 2016
This hotel is located in front of the busy plaza so don't expect peace and quiet especially during any holidays. Also make sure there is hot water before stepping in the shower. It's next door to the market, where you can find cheap food and veggies. It's a nice place to stop and regroup, connect and find a quick bite. The rooms upstairs are very basic and reasonable, downstairs more modern and clean. The staff is helpful but not stellar, don't expect them to be knowledgeable about the many amazing things to do around this area, which I recommend to visit. If you need parking, you won't find it here.
Miguel A
A rat hole of a hotel
Avaliou em 9 de outubro de 2015
This is the first negative review I have ever written. The hotel I usually stay at in Patzquaro was fully booked, according to Expedia (this turned out to be incorrect, as I learned when I bumped into the woman who works at the hotel on the street during my stay). So I chose another hotel, and decided on the Posada de San Agustin. The photos looked good, the description as well, and it was inexpensive. I was travelling alone and figured I'd save some money. What a mistake. Perhaps I should have wondered why any hotel would choose to place "Hot water guaranteed 24 hours a day" across its portal (This proved not to be the case, by the way. I never had a drop of hot water during my two day stay.) The room was dirty, the throw rug next to my bed had a permanent two inch crease in it that I had to regularly be careful not to trip over (I tried to smooth it out, but it wouldn't yield). There were no towels. And the funny part was that the owner struggled to make the key work in the lock. It took her a good four minutes to get the door to open. "We need to get this fixed," she said and then gave me special instructions on how to open the door in the future, something to the order of: "Pull back on the handle hard, then release it every so slightly, then wiggle the key in the lock until it opens." I was able to open the door once by myself. Each other time I had to get help (the young men that helped me struggled with it for long minutes at a time and always added, "We need to get this fixed." Then came the parties. I'd tossed and turned during the night, unable to sleep because of the loud talking in the hall, the blaring music, etc. I thought for sure it had to be less late than I thought, but when I looked at my phone I saw it was 3:00 a.m. That was enough and I dressed, opened my door (leaving it open because I might not be able to get back in it)...and had the stench of alcohol almost knock me down. The party was taking pace two doors down (it was open) and I knocked on the door. Instantly, all conversation ceased, and I heard someone approach...and it was the owner's son! He was using the hotel as his private party place! He took one look at me, guiltily said "OK" and turned down the music. (He did not close the door and the laughter and shouting continued for another hour before they, thankfully, fell into a coma. Avoid this hotel like the plague. Patzquaro is a beautiful town. It's charming and safe. But this hotel is a blight upon it.
BelgieBoy
Restaurant San Agustin breakfast
Avaliou em 22 de março de 2014
Located in the San Agustin Hotel, get a table near the door and you can look out onto the busy square. The service was great, food arrived timely and was excellent. We both had the same meal, which consisted of scrambled eggs wrapped in 3 corn tortillas in a bed of creamy refried beans covered with fresh cheese and coffee. Fresh bread and butter with strawberry jam was served to us while we awaited our meal. Everything was scrumptious. Total cost about $12 US.
DelbertLovett52
Less For Your Money
Avaliou em 9 de dezembro de 2013
This hotel took advantage of the Day of The Dead holidays. That is not uncommon for a hotel, but the price was exorbitant for the hostel quality of the rooms. The interior is stark, unwelcoming, and unadorned. There is no actual lobby....just a desk at the top of the stairs above an ice cream stand. The bathrooms are small, and shabby. I checked out after one night even though the other hotels were really booked, and expensive. Mexico is familiar territory for me, and I know that there are so many more nice hotels in Patzcuaro for the same price or much less .Next year I'll be sure to book early so I won't be contending with this tourist trap.
womantraveler59
Brilliant value and location
Avaliou em 9 de maio de 2013
This hostel/hotel was basic. But it was very clean and the staff were friendly. No view from the window but the location is on the second main square in the town. Two of us stayed for 4 nights over easter and it still only cost 1000 pesos.
alexdavid2202