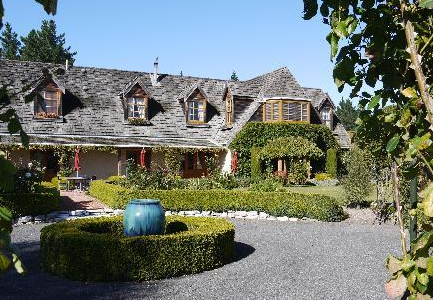 Avaliação TripAdvisor
Baseado em 104 avaliação
Ver todas
The FYFFE COUNTRY LODGE is a hotel.
Mais detalhes
Disponibilidade
Selecione a data da sua viagem
Selecione a data da sua viagem para verificar a disponibilidade dos quartos.
Informações do estabelecimento
The FYFFE COUNTRY LODGE is a hotel.
Entrada a partir de: 15:00
Saída até: 11:00
Comodidades do estabelecimento
Avaliação dos hóspedes
TripAdvisor
Pontuação dos viajantes
Excelente

81

Muito Bom

14

Bom

6

Razoável

1

Ruim

2
Perfil dos viajantes
Negócios

2

Romântica

71

Viagem a sós

1

Família

7

Viagem com amigos

5
Resumo das pontuações
Atendimento

Custo-benefício

Limpeza

Localização

Qualidade do sono

Quartos
Luxurious, Welcoming, World-Class
Avaliou em 19 de julho de 2021
We were a group of 5 that booked in at Fyffe Country Lodge so we could have a long weekend exploring Kaikoura and do some whale watching. The lodge is run by Chris and Colin and is on the outskirts of Kaikoura, just a minute from the Air Kaikoura airport. It's a very grand house that's beautifully appointed with some of the rooms in the main house and some on a wing next to the house. Our hosts were amazing and told us to feel right at home - which we did! As it was my Birthday, we were upgraded to the Mount Fyffe Suite - which is sumptuous with a separate lounge area, a huge bedroom and lovely bathroom. The views from our window, and in fact from all of the lodge, are of bucolic farmland with mountains in the distance and just superb. We booked in for a dinner at the lodge on our first evening and enjoyed beautiful food using many locally grown and sourced locally sourced ingredients - including Chris' vegetable garden! Our breakfasts were marvellous with plenty of home-made options - and even a good coffee machine with Colin at the helm each morning to make our suite of flat white coffees! The dining room is quite large as this beautiful homestead is a place for special family gatherings, or weddings. So we were the only people in the dining room - which felt rather grand given we only occupied one table but still very comfortable - and warm! On the second evening, we headed into town for dinner (Zephyr, which was amazing) but had drinks from the bar at the lodge. One of our group is a sommelier and Chris and Colin were happy for him to jump behind the bar and mix us up some Negronis - perfect! They do have a good bar and quite a few wine options, so its definitely a good spot for a pre-dinner drink too! When we left, we hugged Chris and Colin - we felt like in two days, we had become friends. Fyffe Lodge had predominantly been a venue for visiting overseas groups but over the past few years with the Kaikoura earthquake (which certainly caused a lot of damage to the Lodge which has now been repaired and rebuilt) and with COVID and closed borders, the Lodge has had a dramatic fall in guests. This is such an amazing place, with such passionate hosts, you really should stay here and experience what New Zealand does really well - understated luxury with genuine warm hospitality. We can't wait to go back.
MVW-NZ
Wonderful experience
Avaliou em 10 de julho de 2021
We had an amazing two nights at Fyffe Country Lodge with some friends who met us in Kaikoura for whale watching. Owners Chris and Colin are really friendly and we had wonderful food, beautiful rooms and great hospitality. Our dinner in the dining room started with a delicious parsnip soup with parsnips fresh from the garden - then perfectly cooked Blue Cod. The room was incredibly comfortable with a view out to the snow capped Fyffe Mountain. Breakfast will keep you going all day!
Anwil51
Stunning!
Avaliou em 15 de novembro de 2020
Top quality and impeccably clean, this beautifully decorated lodge has a stunning backdrop of meticulously manicured gardens and the Kaikoura mountain range in the distance. We decided to treat ourselves and stay at luxury accommodation for our wedding anniversary. We were thrilled that Chris & Colin upgraded us to a beautiful, spacious suite! The hosts were there to see to our every need, and we enjoyed chatting with them. I would recommend a stay here - go on, treat yourself!
LeeMc2014
Best place we've stayed so far in NZ
Avaliou em 15 de março de 2020
Loved the food. Colin is a super cook! All fresh ingredients and served hot from a varied menu. Super rock lobster and other fish mains. Loved the spacious, gracious room, comfy bed; we loved jacuzzi bath tub and great location! Good internet too! We would love to return! Friendly and accommodating hosts too!
Bubblebuddies
Chris & Colin (the hosts) are as amazing as the Lodge
Avaliou em 4 de março de 2020
We were lucky enough to have 3 nights here. As soon as we arrived we were met by Chris & Colin, Chris checked us in along with offering us a drink - always welcome. Then Colin took our bags to our upgraded room. Wow, everything about the room was wonderful, the view, the beautifully dressed bed with wonderful linen & the size of the room. Next was the lounge with the room, a 3 piece suite with reclining chairs, my husband was in 7th heaven!! Colin and Chris are the hosts and the chefs and the food was exquisite. Breakfast of your choice is cooked whilst you enjoy fresh fruit and/or cereal along with freshly made coffee or tea. The evening meals were superb and definitely worth staying in for. We had the crayfish on the last night and Colin showed me how to get all the meat out of the legs. The veg is from their own garden where possible. The gardens and views are incredible and the Lodge is of a very high standard, but the hospitality of Chris & Colin make it such a wonderful experience
Chris K