Holiday Inn North Phoenix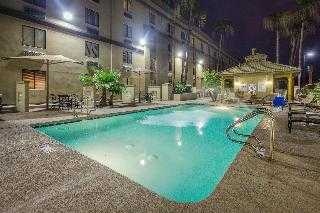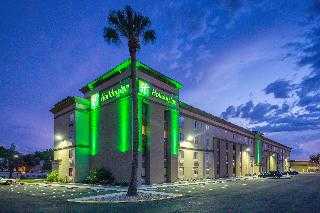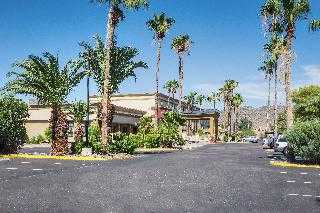 Avaliação TripAdvisor
Baseado em 194 avaliação
Ver todas
Este encantador hotel está localizado em Northern Phoenix. Não são permitidos animais de estimação nas instalações.
Mais detalhes
Disponibilidade
Selecione a data da sua viagem
Selecione a data da sua viagem para verificar a disponibilidade dos quartos.
Informações do estabelecimento
Este encantador hotel está localizado em Northern Phoenix. Não são permitidos animais de estimação nas instalações.
Entrada a partir de: 15:00
Saída até: 11:00
Comodidades do estabelecimento
Avaliação dos hóspedes
TripAdvisor
Pontuação dos viajantes
Excelente

57

Muito Bom

48

Bom

31

Razoável

19

Ruim

39
Perfil dos viajantes
Negócios

47

Romântica

43

Viagem a sós

18

Família

63

Viagem com amigos

14
Resumo das pontuações
Atendimento

Custo-benefício

Limpeza

Localização

Qualidade do sono

Quartos
HOTEL IS NOT EVEN OPEN. DO NOT BOOK THIS HOTEL!!!
Avaliou em 20 de novembro de 2020
I arrived as planned after making reservations and getting a reminder email of my reservation and found the parking lot closed off. I parked nearby and walked onto the property. I walked all the way around this hotel and no doors were open, no cars were in the lot and no lights were on. I then tried calling the number on the site an NO ONE ANSWERS. So I was in an unfamiliar area that passers by told me was a dangerous area and I had NO PLACE TO SLEEP for the night!!! I had already paid .
nataliemarrs2016
Decent hotel
Avaliou em 9 de março de 2020
$10 for breakfast was a little excessive, but there is a little "store" you can buy individual items at for a buck or 2 = Pop Tarts and Juice. Not a neighborhood to walk around alone at night but there is a gas station close to the hotel. Nice rooms and clean hotel with very friendly staff.
tpiers0n
It's ok.....ish
Avaliou em 5 de março de 2020
Know first off that this holiday inn is not in the best part of town. Something that I didn't know when I booked our stay. There is a 7/11 basically sharing the same parking lot. Super sketchy ! Homeless hanging about in the parking lot. The room was fine enough a bit dated and in need of a refresh. The highway is right beside the hotel and the windows are not overly sound proof so we were awoken several times with sirens and general traffic noises The outdoor pool and hot tub area was tidy but again needed an update. The hot tub jets were not working and water was murky but still hot. Overall not a nice first impression of Phoenix 😕 The room price was cheaper but I see why now , you get what you pay for !!
sc0rpielle
Disappointing
Avaliou em 4 de março de 2020
I booked this hotel for my elderly parents. The room had a broken toilet seat, sink wouldn't drain, blinds were broken, there was a lip in the tile going into the bathroom that was a trip hazard. This was in a handicapped accessible room. Also the sliding door to the bathroom was too hard for them to slide. The staff moved them to another room that was barely adequate. The hotel needs a major overhaul. The maintenance guy who tried to fix the sink said the pipes were falling apart in his hands.
wendyk954
Cheap motel masquerading as a full service hotel
Avaliou em 22 de fevereiro de 2020
Let's see... Paper thin walls. I have never been so tired. 4 nights of zero sleep. No curtains. Seriously. No curtains. Just blinds. The room was lit up like a Christmas tree every night from the outside. The hot tub was just that. A hot tub. No jets, just lukewarm water. Yay! Bath with strangers. The restaurant was non-existent. Supposedly the chef has gallstones or something. Apparently he is the only guy who can cook in the entire state. Coffee came from a machine, like the kind you put quarters into but it was free. I mean, really? You need a chef to brew coffee? If you cannot give people a good nights sleep they kind of need coffee. I complained several times and was met with shrugs. What about the Hospitality Guarantee? Nah, they wont honor it. Dig deep into those pockets and give them your cash. Or buy a tent and just stay in the parking lot, it is the same experience.
DonnaB650