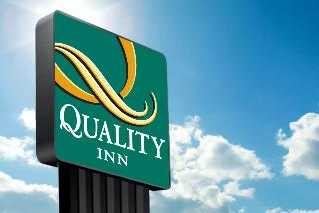 Avaliação TripAdvisor
Baseado em 574 avaliação
Ver todas
Este despretensioso hotel, pode encontrar-se em Pottsville Area.
Mais detalhes
Disponibilidade
Selecione a data da sua viagem
Selecione a data da sua viagem para verificar a disponibilidade dos quartos.
Informações do estabelecimento
Este despretensioso hotel, pode encontrar-se em Pottsville Area.
Entrada a partir de: 15:00
Saída até: 11:00
Comodidades do estabelecimento
Serviços de recepção
Depósito de bagagens
Avaliação dos hóspedes
TripAdvisor
Pontuação dos viajantes
Excelente

92

Muito Bom

172

Bom

138

Razoável

94

Ruim

78
Perfil dos viajantes
Negócios

120

Romântica

104

Viagem a sós

46

Família

212

Viagem com amigos

72
Resumo das pontuações
Atendimento

Custo-benefício

Limpeza

Localização

Qualidade do sono

Quartos
Yikes.....Not good room experience
Avaliou em 14 de setembro de 2021
The staff was friendly on arrival!!! The parking is across the street and not convenient, not great for disabled people to park or enter the hotel, no stairs or auto door opening :-( The room was very old and has not been updated in DECADES. The security lock was broken off the door, I put a chair up against it The bathroom was real bad, fan was hanging from the ceiling, tape was holding up the ceiling over the shower in many spots. Both sink and tub had major mold around the bottom and everything had caulk poorly added to it which looked like a terrible job.
bigDDD
Another satisfying year
Avaliou em 13 de setembro de 2021
The hotel was good as usual, although, it seems repairs/renovations are ongoing every year. The room was clean and although there were a few minor inconveniences, it was still satisfactory. The front desk was very friendly and efficient.
KellyV1694
Worst stay ever
Avaliou em 12 de agosto de 2021
the carpet was filthy, bathroom tub and tile had mold. I would NOT recommend this hotel. weren't comfortable walking in the area. Parking is across the street, so challenging to unload luggage. there was a 15 minute parking area to unload, but there were a couple guys sitting on the curb.....
chuck799
not good
Avaliou em 1 de agosto de 2021
free parking no place to unload/load, except to park illegally awkward steps leading to entrance, may not be ADA accessible loose hallway flooring on 4th floor room had no window to outside, only view is atrium with badly stained ceiling and dirty windows did not report portable air conditioner which never cooled the main room, exhaust might be vented to area above suspended ceiling ice and drink machines conveniently located on our floor we declined the 'boxed breakfast' homeless people fighting outside (morning) didn't see any repair/renovation work being done overall, not convenient or clean enough for us
Fred K
Awful
Avaliou em 30 de julho de 2021
I would not stay there again. Food bad. We had an air conditioner that did not work. Was replaced with a small fan. The "Continental Breakfast " was certainly not that. We got a paper bag with frozen Jimmy Dean bisquits and juice
bufsof