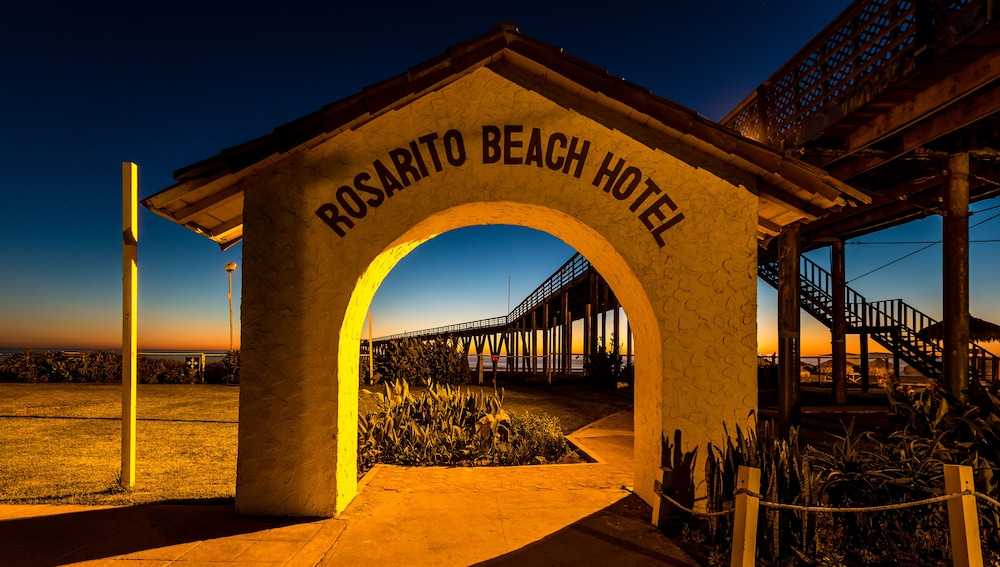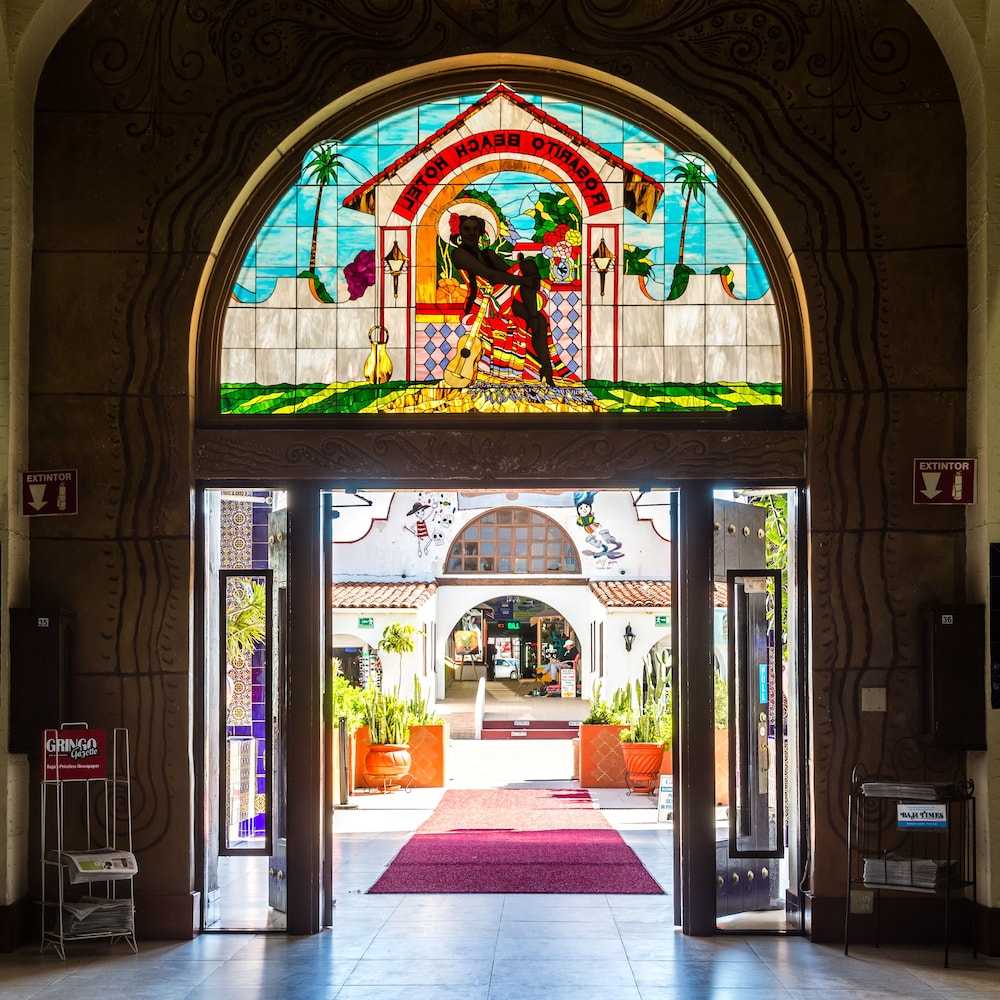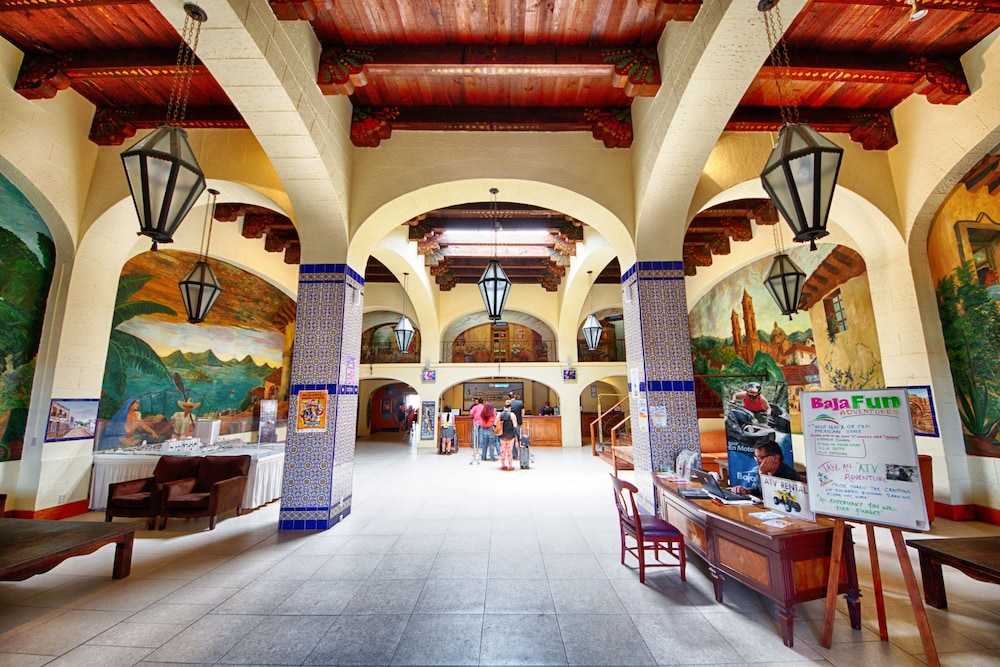 Avaliação TripAdvisor
Baseado em 997 avaliação
Ver todas
Localização Do Estabelecimento Ficará numa localização central em Playas de Rosarito com uma estadia Rosarito Beach Hotel, a 4 minuto(s) a pé de Playa de Rosarito. Este hotel de praia está a 23,5 km (14,6 mi) de Hipódromo de Agua Caliente e a 23,9 km (14,8 mi) de CAS Visa USA. As distâncias são ap...
Mais detalhes
Disponibilidade
Selecione a data da sua viagem
Selecione a data da sua viagem para verificar a disponibilidade dos quartos.
Informações do estabelecimento
Localização Do Estabelecimento
Ficará numa localização central em Playas de Rosarito com uma estadia Rosarito Beach Hotel, a 4 minuto(s) a pé de Playa de Rosarito. Este hotel de praia está a 23,5 km (14,6 mi) de Hipódromo de Agua Caliente e a 23,9 km (14,8 mi) de CAS Visa USA. As distâncias são apresentadas à 0,1 milha e ao quilómetro mais próximo.
- Playa de Rosarito - 0,4 km/0,2 mi
- Hipódromo de Agua Caliente - 23,5 km/14,6 mi
- CAS Visa USA - 23,9 km/14,8 mi
- Centro Comercial Plaza Río - 24 km/14,9 mi
- Paseo Chapultepec - 24,2 km/15 mi
- Caliente Racet...
Mais detalhes
Entrada a partir de: 15:00
Saída até: 11:00
Comodidades do estabelecimento
Comida / Bebida
Restaurante
Comodidades / Instalações para negócios
Salas de Reuniões
Serviços de recepção
Depósito de bagagens
Avaliação dos hóspedes
TripAdvisor
Pontuação dos viajantes
Excelente

300

Muito Bom

261

Bom

188

Razoável

112

Ruim

136
Perfil dos viajantes
Negócios

37

Romântica

311

Viagem a sós

19

Família

253

Viagem com amigos

169
Resumo das pontuações
Atendimento

Custo-benefício

Limpeza

Localização

Qualidade do sono

Quartos
Sorte que fui a trabalho, decepção total.
Avaliou em 12 de dezembro de 2014
Um hotel que se chama de resort.... Não sei nem por onde começar.... De resort não tem nada. Não se deixem levar pelas fotos e nem belo preço. Nem tudo que é barato é bom. E o pior é que nos fim de semana o hotel enche de gente que vem pra fazer bagunça e encher a cara.... Nada de crianças correndo, apenas um bando de marmanjo querendo encher a cara e fazer bobeiras.... Sorte que fui a trab. Acho que minha família me deserdaria se tivesse levado eles rs. Fiquem atento que se pagam com o Amex é tratado como adiantamento. Isto é, tudo que vc comprar dentro do hotel vai ter que pagar e não poderá carregar na conta. Alias, os restaurantes são deprimentes com cheiro de coisa mofada.... Bom, acho que passei a msg.... E olha que sou tranquilo, mas desta vez tive que soltar o verbo mesmo....
Marcelo O
GREAT VIEWS walk to many locations
Avaliou em 14 de setembro de 2021
Great place to stay and the beach was great! staff was also friendly! They have great tacos right outside. The pool was nice and a great place to walk at night. WE will be back for sure our kids loved it!!!!
David D
Old run down hotel charging as a Real Resort prices.
Avaliou em 12 de setembro de 2021
- Long waiting for check in/check out. - They charged for parking daily rate 70 pesos(3.5dlls) - Coronado towel: Rooms were super old, worst than a motel 6 and their prices were expensive for the area. - No free coffee in the Mornings or at the rooms like any other cheap hotel even does - No iron board, no safe, unsafe balcony always wet/slippery (due to A/C bad drain system), loose floor tiles, No wash towels just 3 towels in the room. - Restaurant over priced - Rooms with nice beach views - Walking distance to all restaurants/bars but you can get that in any other hotel on Rosarito - There is an owners section that looks nice but I will not pay 400 dlls a night for that. - 2 dated pools. - They have fast pass to US for $25 dlls at check out as a few other hotels in town I love the room views but this hotel needs a lot of love, probably was nice 50 years ago but now is just an overpriced old hotel, the only reason we stayed there was because of the fast pass which we didn't use (our mistake) but there is not Nationals crossing the boarding right now so the crossing wait time is not that bad. We will not stay there again. This is our second time, first time I didn't do review few years ago thinking I just had a bad night but NOT. It's a really bad hotel for the price. Maybe if the lower their prices and don't think they are a real resort instead of an hotel run down Motel.
lovefun99
Poor service, old facility. Good for drinkers
Avaliou em 5 de setembro de 2021
Sense of Hospitality is very low to non-existing and facility is old without updates: - For a 300+ rooms. Only 10 pool chairs. TEN! Really!? When I asked for one, they said: "these are all, management has not bought more in 3 years". I thought I was on Candid Camera… - I arrived with an elder person (90yo) and when asked for specific parking area, the answer was "try to find one.." Never had this one. - You better wake up early if you want to avoid long queues for breakfast - In general, staff is not looking forward to provide a pleasant experience but just to do their job and they don't seem happy with it, so the service provided is not with the best attitude. Not in line with the price you pay or the "high reviews" from some guests. Oh, btw, there were plenty of young party goers carrying 6 packs of beers everywhere (some quite drunk walking around all day). If you are looking for a place where service is not important to you but just get drunk and have loud music and pay usd$200+ per night with direct access to the beach, then go for it. I made a mistake on this one, but the reviews seemed ok, so I am sharing this hoping it helps someone who is looking for a different type of stay.
Hernandez H
DO NOT STAY HERE!
Avaliou em 27 de agosto de 2021
DO NOT STAY HERE UNLESS YOU WANT TO GET ROBBED! I stayed here for 3 nights during Baja Beach Fest 2021 and someone came into our room and stole money and electronics. We reported it to the hotel but they were useless. There were no signs of forced entry so it had to have been hotel staff or security. We found other guest who also had their valuables stolen. A total of 6 rooms on our floor were robbed on the same night while we were all at the same event. The hotel did little to nothing to make us feel safe. NEVER STAYING HERE AGAIN!!! DEFINITELY DO NOT RECOMMEND..
784pattyr