Hyatt Wild Oak Ranch, A Hyatt Residence Club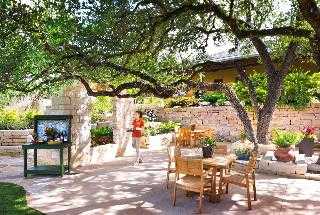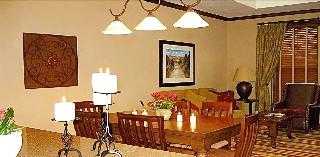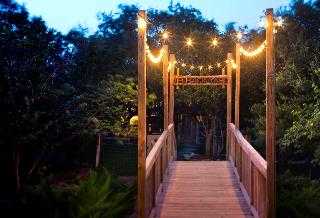 Avaliação TripAdvisor
Baseado em 967 avaliação
Ver todas
Este encantador hotel está localizado em Seaworld Area.
Mais detalhes
Disponibilidade
Selecione a data da sua viagem
Selecione a data da sua viagem para verificar a disponibilidade dos quartos.
Informações do estabelecimento
Este encantador hotel está localizado em Seaworld Area.
Entrada a partir de: 15:00
Saída até: 11:00
Comodidades do estabelecimento
Piscina e comodidades de bem-estar
Piscina
Avaliação dos hóspedes
TripAdvisor
Pontuação dos viajantes
Excelente

605

Muito Bom

226

Bom

67

Razoável

37

Ruim

33
Perfil dos viajantes
Negócios

11

Romântica

157

Viagem a sós

8

Família

639

Viagem com amigos

41
Resumo das pontuações
Atendimento

Custo-benefício

Limpeza

Localização

Qualidade do sono

Quartos
Inescapable noise!
Avaliou em 27 de outubro de 2021
I probably would not stay at this property again. I'll start with the positives and the reason I gave them 4 stars: beautiful lazy river, nice staff, attractive well maintained grounds, large unit with comfortable beds and linens, plenty of kitchen equipment, large bathrooms, large patio, nice hot tub, plenty of available chairs and outside tables. So why not 5 stars? NOISE! Please please please, take away the incessant loud music at the lazy river!! I can see having that at the pool, it's already a bit noisy with children and volleyball etc but there wasn't one single spot on the entire property where I could lie down and rest in peace. I was forced into one corner near the hot tub at a table , as the only spot where I could hear myself think. I even tried putting my own music on full blast and couldn't drown out the speakers which are EVERYWHERE. If they hadn't had speakers every 6 feet at the lazy river I would have been so happy and would visit again because the river itself is A+. You don't see any buildings, there are lots of places to sit or lie down, ping pong and corn hole but the peace of the surroundings was ruined by loud music, mostly country music or outdated pop music. I didn't eat at the restaurant, the menu wasn't great and the prices were more than I would pay in a large metropolitan city, they even add on over 18% to every order. I also didn't like that they won't take a phone call at the resort from outside so I was unable to contact them prior to check in. I wasn't given any information about the property at all so I didn't know there was a sauna, steam room, hot tub etc. The lazy river was closed for an entire day and the playground for the entire week with no apparent reason. There was no security at all on premises so I didn't feel entirely safe on the walking trails as a woman alone (I didn't even know there were trails until my third day when I stumbled across them). It's not the fault of the hotel but there is loud highway noise and the motorized grounds vehicles and leaf blowers didn't help with noise either. I ended up near the facilities building where I could not only hear but also see the trash and other unsightly materials etc which really could have been avoided with a simple fence or wall. Also, not the resorts' fault but the people next to me were hooting it up every night on the adjacent patio. I couldn't see them but a simple metal divider meant I could hear every word. Why not put up a stucco divider for some privacy? Things that were annoying but not a huge deal were the showers which took a really long time to heat up, the coffee maker wouldn't work until I did a complete cleaning of the entire machine, smallish tvs and a bit outdated furniture. I would have been happy and wouldn't have complained about a thing if they had just made the lazy river a quiet spot though!!
gangofthree
Lazy river and relaxation abound….
Avaliou em 7 de outubro de 2021
Had a great time, very clean room. Big space about 1300 sq ft 2 bed, 2 bath. Meet my mom there, about half way since we are on two opposite ends of the country. Was super comfortable. Nice kitchen and bathrooms. Not sure why the shampoo, soaps and conditioners were all different brands. Thought that was odd. Was lost on why, if your staying for a week, in a room equipped for eight that you'd only get 1 pack of dishwasher soap, and why there were not plug in for your phone on the nightstands (where other Hyatt's have adopted this). Other than that the lazy river, and pool was nice, but the sauna was off and didn't seem to warm up at all, some of the kids water features had been removed ( since Marriott had bought it) which wasn't a huge deal for us, but kind of odd and one of the water slides was off the whole time- not sure why. And we had to re-program our tv a few times when we turned on as well as re-connect to the internet a few times. All minor things. All in all it was a great trip, and a wonderful experience. We will be back for sure. Hyatt hill country was very nice also. Went to the spa, and also enjoyed their longer and slower moving lazy river.
Danya P
Family trip
Avaliou em 4 de outubro de 2021
We had a 2 BR suit with kitchen. It was perfect for our group! We got there and went to the lazy river and walked the trails. The only thing that was weird was the playground was closed due to Covid. The staff was nice. The slides are cool but have to be 42ish inches and my kids weren't tall enough
Mkay1388
Run fast!
Avaliou em 17 de setembro de 2021
These people are crooks. They will try and sell you a timeshare and if you don't buy it, which i highly recommend, they will offer you a promo to come back and listen to their speech again and stay at their location for a low rate. They will sign you up with a payment plan, you'll walk out of the door and NEVER hear from them again! I am livid that the only contact I have, I sent 3 emails over the past 2 weeks, tried calling multiple times and only got some questionable receptionist who was grilling me on why i needed to speak with this woman. Now I am locked into coming back to this place. Yet, I cant get in contact with anyone to schedule a trip.
jena33413
Always a great stay!
Avaliou em 8 de agosto de 2021
We have been owners since 2008 and we have never been disappointed staying at the Wild Oak Ranch. We make it down at least twice a year and always look forward to the trip. The staff is always outstanding and caring and they always go the extra mile to make sure we're comfortable and happy. It is our little home away from home.
Pete P