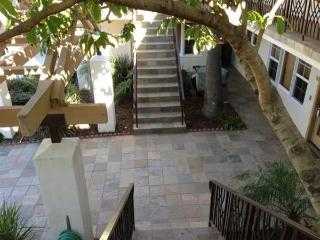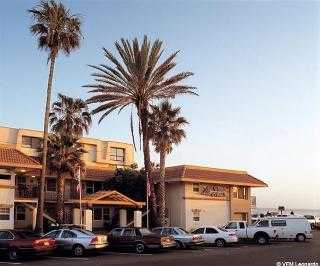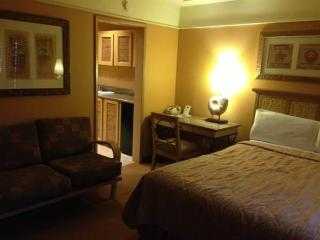 Avaliação TripAdvisor
Baseado em 19 avaliação
Ver todas
Este confortável hotel, pode encontrar-se em Pacific Beach. O hotel dispõe de um total de 21 unidades de alojamento. Não são permitidos animais de estimação nas instalações.
Mais detalhes
Disponibilidade
Selecione a data da sua viagem
Selecione a data da sua viagem para verificar a disponibilidade dos quartos.
Informações do estabelecimento
Este confortável hotel, pode encontrar-se em Pacific Beach. O hotel dispõe de um total de 21 unidades de alojamento. Não são permitidos animais de estimação nas instalações.
Entrada a partir de: 15:00
Saída até: 11:00
Comodidades do estabelecimento
Serviços de recepção
Depósito de bagagens
Avaliação dos hóspedes
TripAdvisor
Pontuação dos viajantes
Excelente

3

Muito Bom

7

Bom

3

Razoável

1

Ruim

5
Perfil dos viajantes
Negócios

0

Romântica

8

Viagem a sós

0

Família

5

Viagem com amigos

0
Resumo das pontuações
Atendimento

Custo-benefício

Limpeza

Localização

Qualidade do sono

Quartos
Such a great location
Avaliou em 30 de maio de 2021
We have stayed at all three of the properties associated with Diamond Head Inn and they are all fabulous. We like the Diamond Head Location because it's super close to the beach but all 3 are very close. Everyone is great from check in to housecleaning to the manager Jim. We don't stay anywhere else. Thank you everyone!
T8072URjaredm
Furious
Avaliou em 18 de fevereiro de 2021
Just got off phone with manager! Was misquoted price. When we were there we complained to lady and gentleman about the parking! Drive for 30 to 45 minutes to find spot, had to walk to get coffee and was informed no housekeeping! No breakfast like advertised, no linens for extra bed, 2 towels and no replacements! The customer service was horrible!! No kitchen stuff provided like advertised!! So disappointed!!! Will never recommend or stay again!!!
Pioneer467530
Wild ride but ended alright
Avaliou em 21 de novembro de 2020
We stayed here in July 2020 and the room was just as clean then as it was this week when we stayed again. The biggest problem was when we went to take a shower there was no towels. When I called to get towels I felt like I was on speakerphone and not being heard very well. The gentleman had me on hold for several minutes and then I got disconnected. I never got towels delivered to my room and we ended up having to dry off with 1 face cloth and hand towel after our shower before bed. We heard some people talking a little loud outside right before bed but figured it would die down. Ended up getting louder and louder outside our door. And then about 3:00 in the morning I heard a gentleman's voice very stern outside these people doors telling them to knock it off, they already been warned and must go in their room and quiet down. I was very impressed with the professionalism and stern voice he used. It was completely quiet after that. So I may not of gotten towels for a shower but room was very clean and they took care of the partiers down the hall. What more could you ask for? I would stay again. Probably sooner than later.
canadakerri
Bad experience
Avaliou em 28 de setembro de 2020
I wanna share my experience that began on 09/25/20. I arrived on Friday at the hotel to stay until Monday, well I come up on my first morning with bites all of my body, I did complain to them that my duvet was uncovered, I said that was wrong but the housekeeper said was the proceed, but they did move me to another room... so again I woke up even worse and when he new room they putted a cover on the duvet, but next day the housekeeper did change the stuff but left again the duvet without a cover. I left the hotel one day before my real checkout and they didn't wanna refound me at all. One more thing was that in the Expedia app the day in serving the breakfast but when we arrive the day no, but I paid more bc was all inclusive. The housekeepers did even though away my trash that was in a plastic bag on the floor and I made videos to prove. Well zero star and I don't recommend no one to have this sad experience.
waninha1982
Amazing hotel!
Avaliou em 15 de setembro de 2020
Absolutely amazing hotel! Beach front. Our balcony looked over the boardwalk! We had a suite with a kitchen! Service was fantastic! This is our new favorite hotel! We will definitely be staying here again!
Kelley T