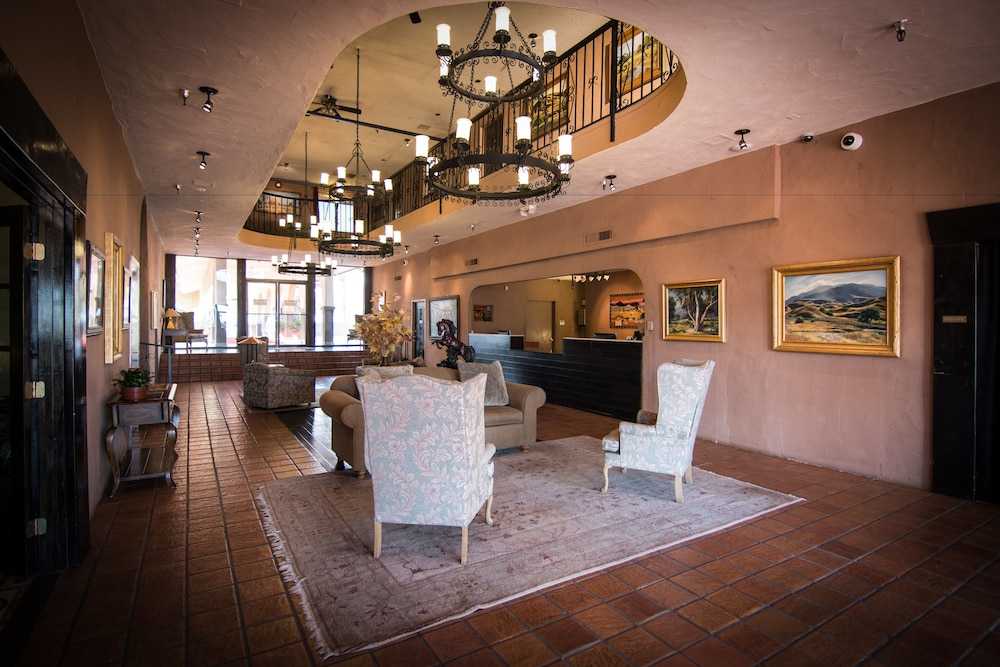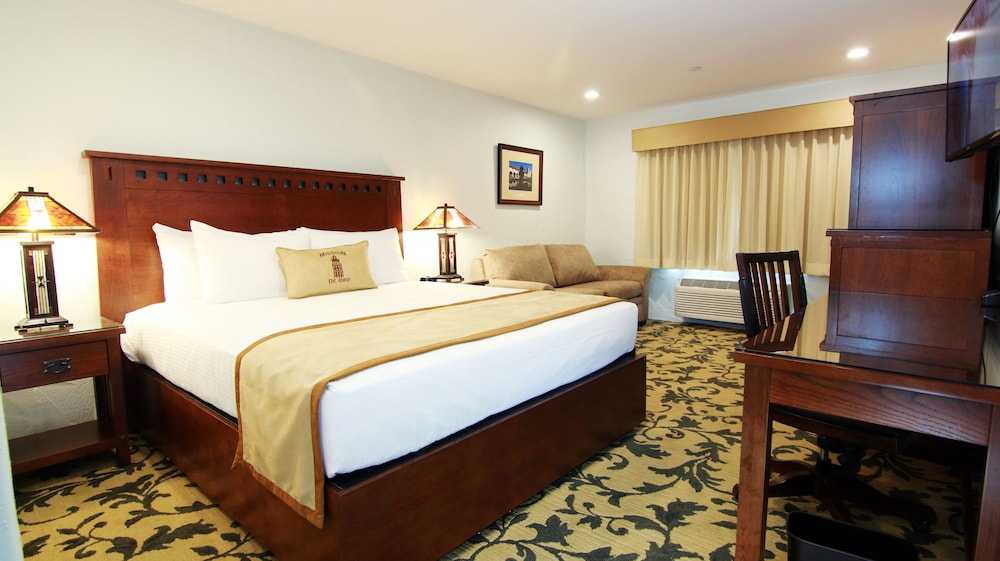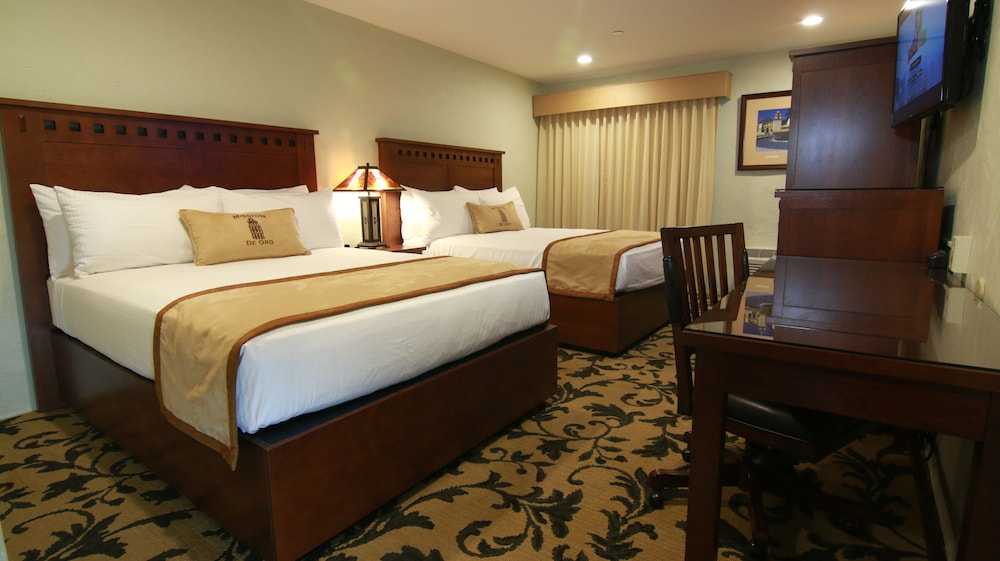 Avaliação TripAdvisor
Baseado em 156 avaliação
Ver todas
Este confortável hotel está localizado em Santa Nella. Estão disponíveis, no Mission de Oro Hotel 158 unidades para conveniência dos hóspedes.
Mais detalhes
Disponibilidade
Selecione a data da sua viagem
Selecione a data da sua viagem para verificar a disponibilidade dos quartos.
Informações do estabelecimento
Este confortável hotel está localizado em Santa Nella. Estão disponíveis, no Mission de Oro Hotel 158 unidades para conveniência dos hóspedes.
Entrada a partir de: 15:00
Saída até: 11:00
Comodidades do estabelecimento
Comida / Bebida
Restaurante
Piscina e comodidades de bem-estar
Piscina
Piscina Exterior
.
Comodidades / Instalações para negócios
Salas de Reuniões
Serviços de recepção
Depósito de bagagens
Avaliação dos hóspedes
TripAdvisor
Pontuação dos viajantes
Excelente

92

Muito Bom

36

Bom

8

Razoável

7

Ruim

13
Perfil dos viajantes
Negócios

26

Romântica

38

Viagem a sós

10

Família

49

Viagem com amigos

10
Resumo das pontuações
Atendimento

Custo-benefício

Limpeza

Localização

Qualidade do sono

Quartos
Great place to stay between L.A. and San Francisco.
Avaliou em 23 de setembro de 2021
Nice room. Bathroom has shampoo/conditioner/shower gel. Beds are comfortable. Room smells nice. Fridge and microwave and coffee maker in room. Our room has a decent sized balcony. Friendly check-in. Fantastic restaurant with excellent food and service. Security on site. Hotel has a lot of character. Very happy and would gladly stay again.
larball00n
Beautiful hotel in middle of nowhere
Avaliou em 19 de setembro de 2021
This was a really interesting and lovely hotel. It's in the middle of dry, dry California by I-5 and on a historical site. The grounds are gorgeous inside, and it appears that they are really working to make more of it attractive. Unfortunately there are some dirt fields surrounding it that aren't so pretty. You can see signs for In N Out from the plaza which is unfortunate and hear I-5 whizzing by. The plaza inside the hotel full of gazebos, fountains, and rose bushes that are well-attended to. There is a nice pool and hot tub outdoors that we used. Both times we went we chatted with the security guard who was very amiable and told us more about the region and hotel. You have to bring pool towels from your room to the pool rather than picking up there, and when we needed more towels for the second swim, delivery was nearly instantaneous. We didn't use the gym but it looked really nice as hotel gyms go. The tennis court was nice - we got in a little time and the racquets we were loaned were fairly new. The room was extremely clean and appeared to be recently refurbished. The restaurant was good for dinner with a nice charcuterie board. At night they have fire pits and lighting for a beautiful ambiance. My critiques - breakfast was not included although the booking website said it was - we walked over to Starbucks and let's just say Santa Nella is NOT scenic once you leave hotel grounds. Mask wearing didn't seem to be popular which I didn't love--hope everyone is okay as there looked to be several reunions and celebrations occurring. And, there was a party nearby that had quite the loud band. We inquired with the front desk and turned up the fan in the room in order to sleep. All in all, I enjoyed this unique hotel, and I'd stay here again if in the area, especially as they improve the place.
porkchop1496
Oasis
Avaliou em 30 de agosto de 2021
Beautiful! When you enter the Lobby and Courtyard you immediately feel like your at a resort in Santa Barbara! The room is amazing and beautifully decorated! Loved the shower. We turned in about 9:00 pm after sitting by the fountain on the rocking bench which was super relaxing! I peeked out of the window and noticed they had fire pits lit!!! Stayed out until 2:00am. This was fantastic! Definitely staying here when I get my Split Pea soup!
pineapplemelly
Hidden Gem
Avaliou em 28 de agosto de 2021
My wife and I recently stayed at the Hotel Mission De Oro. OMG >> This is a Hotel (resort) you would think would be on a beach street in Santa Barbara or Huntington Beach yet this GEM is in Gustine CA. The grounds are amazing and our balcony view of them was more so. If there was ever a resort feel it's here at the Mission De Oro. After we settled into our beautiful room we went to check out the restaurant they had on the grounds. " The Kitchen at The Mission" We we're enjoying the walk around the grounds so much we asked for a menu so we could read while walking around. As we walked in the Kitchen the manager and 3 waitresses all in increments came to ask if we had been helped. WOW that's service. By the way 4 stars for the food. And this place does not have bartenders here they have Mixologist!!!! Thanks Girls. We will be coming back in Nov for a longer stay. Thank you Staff at Hotel De Oro Will Be Back 😎🙌 Frank & Hilda
frankzZ6756LW
A stunning Oasis in the middle of nowhere
Avaliou em 24 de agosto de 2021
We were in the area to visit family and they told us to stay here. We were over joyed by how beautiful this hotel is....it's a 4 star hotel in the middle of nowhere. The staff is friendly and the place is very well maintained. Good pool, great courtyard with fire pits that the staff will gladly light for you. Restaurant for dinner has great food (vegan options too). There is a Starbucks nearby, an In and Out Burger, Lots of gas stations and Pea Soup Andersen's across the interstate. If you want a place to get away and relax....this is it. Someone on this website wrote that the staff was not following COVID protocols.....that person needs to get over their hysteria....the staff is following them they just aren't living in a bubble. Stay home if you're that afraid to live or travel.
deanabingham