Holiday Inn Express & Suites South Bend - South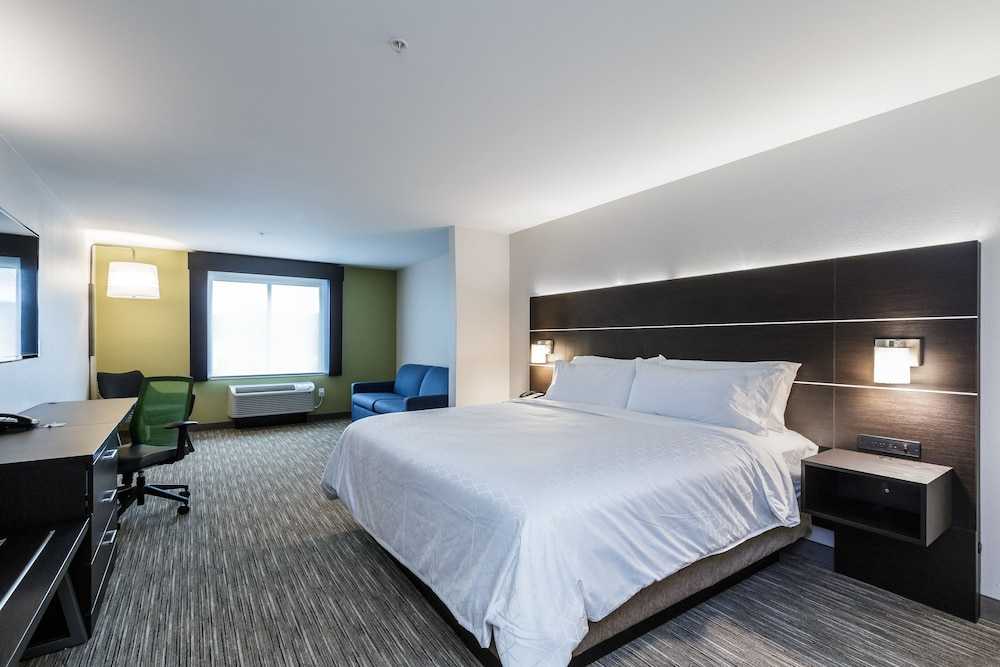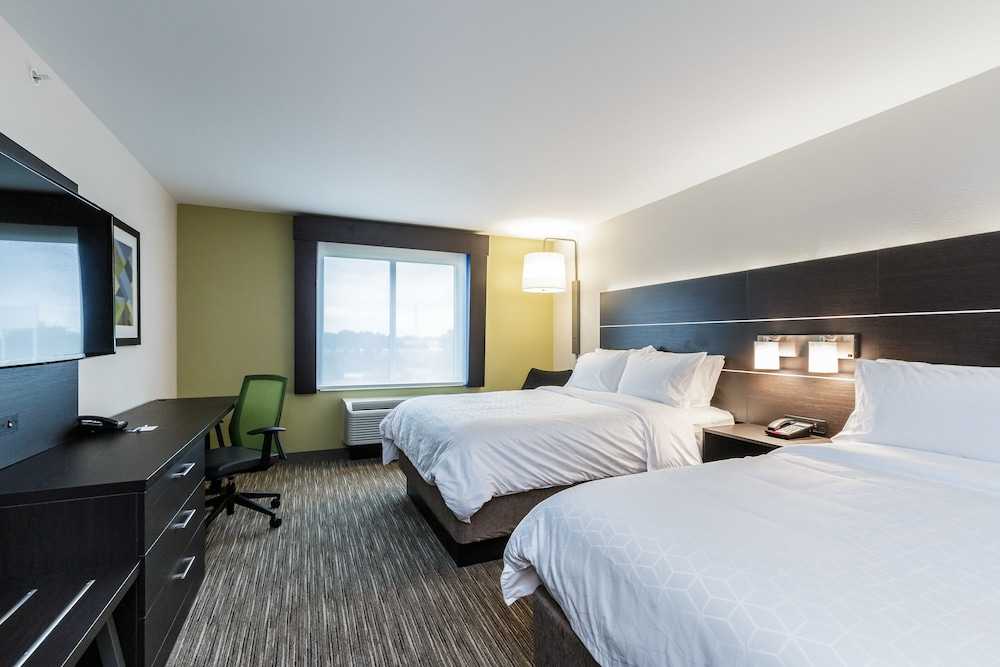 Avaliação TripAdvisor
Baseado em 16 avaliação
Ver todas
Este despretensioso hotel está localizado em South Bend. As 85 acolhedoras unidades tornam-se um local perfeito para relaxar no final do dia.
Mais detalhes
Disponibilidade
Selecione a data da sua viagem
Selecione a data da sua viagem para verificar a disponibilidade dos quartos.
Informações do estabelecimento
Este despretensioso hotel está localizado em South Bend. As 85 acolhedoras unidades tornam-se um local perfeito para relaxar no final do dia.
Entrada a partir de: 15:00
Saída até: 11:00
Comodidades do estabelecimento
Piscina e comodidades de bem-estar
Piscina
Avaliação dos hóspedes
TripAdvisor
Pontuação dos viajantes
Excelente

4

Muito Bom

3

Bom

2

Razoável

3

Ruim

4
Perfil dos viajantes
Negócios

2

Romântica

3

Viagem a sós

1

Família

5

Viagem com amigos

2
Resumo das pontuações
Atendimento

Custo-benefício

Limpeza

Localização

Qualidade do sono

Quartos
the room was not cleaned properly and four adults were only given 2 towels
Avaliou em 24 de agosto de 2021
We stayed here while moving into notre dame. The room had hair (not ours!). we complained the next day and asked that it be re-cleaned. It was not re-cleaned. We also asked for more towels and explained our reservations noted there were four adults. No additional towels were provided. Front desk lady Saturday morning said she would convey our concerns to management. But management never contacted us.
A4972ZCmichaelk
Keep Your Shoes On.
Avaliou em 13 de julho de 2021
This was the dirtiest HI Express I think I've ever stayed in. I've noticed the cleanliness of the common areas in a lot of the locations has deteriorated during Covid but this extends into the room as well. Also, my room smelled like smoke, which I hate. I won't return to this location. I liked the pillows though, so there's that.
Mick R
Bad!
Avaliou em 7 de março de 2021
We stayed there March 5&6 for a hockey tournament. The staff there made our stay a bad experience to say the least! They were just plain rude and disrespectful to all of us. We were treated like we were a bother to them instead of guests. We didn't have a choice for hotels as the tournament companies have agreements with local hotels and then tell you which one you get. So it's not like they didn't know a team was coming to stay. There weren't enough towels the whole weekend. We were given two towels for a family of four! They shut the lights off at 8:30pm in the lobby dining room on Saturday night to discourage us from using it as a gathering place. The desk person said she "prefers to have it quiet on her shift". Yet a noisy party took place in a banquet room and that didn't seem to bother them. We made sure the tournament director takes this hotel off its list for future events! This location gives the IHG group a bad name!
KLPmichigan
Very Nice
Avaliou em 11 de dezembro de 2020
The hotel is updated. The amenities and decor are new and updated. The front desk was welcoming. Due to covid, I can not address the breakfast, pool or exercise room. The front desk was friendly and housekeeping was excellent. It was a welcoming experience. Beds were comfy as well!
kookie1938
Cutting service during COVID
Avaliou em 2 de dezembro de 2020
Though we are loyalty members of another chain, we opted to stay at this property because of its location. The room was clean and comfortable, but we soon found that this hotel has drastically reduced housekeeping, blaming it on COVID. Though there is an IHG-branded card in the room, explaining that daily housekeeping is still available upon request, when we asked for the service, we were told it is not offered. We were told we would need to bring our used towels, bath mat, and washcloths to the front desk to exchange for clean and that we could also request additional toilet paper at that time, if needed. I appreciate hotel industry efforts to curb the spread, but other chains have found a way to still provide service while keeping guests safe. This location is not one of those.
Sojourners88