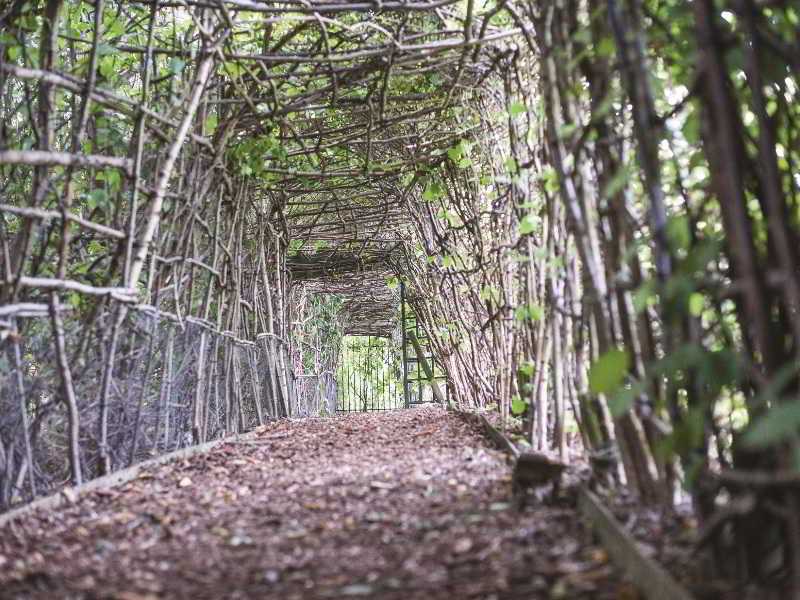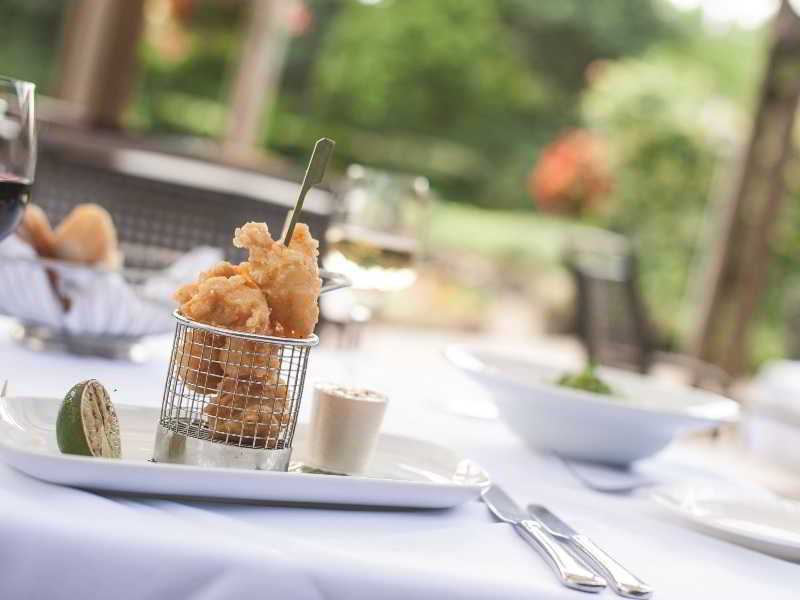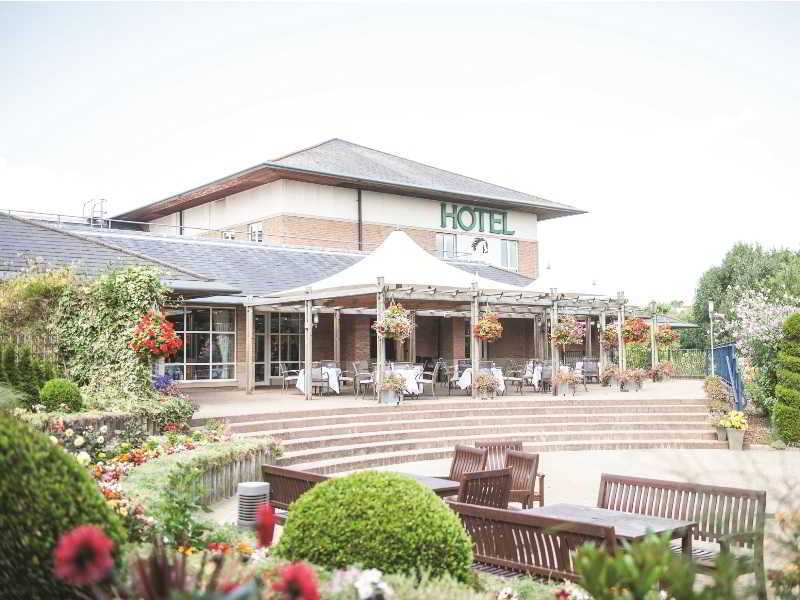 Avaliação TripAdvisor
Baseado em 1563 avaliação
Ver todas
Este encantador hotel, que se encontra em Leeds, é uma ótima opção para famílias. Existem um total de 117 quartos no Thorpe Park. Este estabelecimento foi edificado em 2002. É possível aceder ao Wi-Fi em todo o hotel. A receção está disponível 24 horas por dia. Não estão disponíveis berços neste imó...
Mais detalhes
Disponibilidade
Selecione a data da sua viagem
Selecione a data da sua viagem para verificar a disponibilidade dos quartos.
Informações do estabelecimento
Este encantador hotel, que se encontra em Leeds, é uma ótima opção para famílias. Existem um total de 117 quartos no Thorpe Park. Este estabelecimento foi edificado em 2002. É possível aceder ao Wi-Fi em todo o hotel. A receção está disponível 24 horas por dia. Não estão disponíveis berços neste imóvel. Todos os quartos de hóspedes do Thorpe Park são acessíveis a pessoas com cadeiras de rodas. Além disso, está disponível um parque de estacionamento nas instalações para uma maior comodidade dos hóspedes. Se houver necessidade de serem mimados, os clientes podem aproveitar as instalações de saúd...
Mais detalhes
Entrada a partir de: 15:00
Saída até: 11:00
Comodidades do estabelecimento
Comida / Bebida
Restaurante
Comodidades / Instalações para negócios
Salas de Reuniões
Business Center
Piscina e comodidades de bem-estar
Banho Turco
Piscina Interior
.
.
Serviços de recepção
Depósito de bagagens
Proteção de acrílico entre os clientes e os funcionários nas principais zonas de contacto
Sem camas desdobráveis/extra disponíveis
Check-out sem contacto disponível
O estabelecimento é limpo com produtos desinfetantes
O estabelecimento confirma que está a implementar medidas adicionais no domínio da segurança dos clientes
O estabelecimento confirma que está a implementar medidas adicionais no domínio da limpeza
São aplicadas medidas de distanciamento social
Apenas trabalhadores de áreas essenciais: NÃO
Refeições embaladas individualmente disponíveis
É fornecido gel desinfetante para as mãos aos hóspedes
Lavandaria
Os funcionários usam equipamento de proteção individual
A temperatura dos funcionários é medida com frequência
Refeições embaladas individualmente disponíveis para o pequeno-almoço
Os lençóis e as toalhas são lavados a uma temperatura mínima de 60 °C
Internet sem fios grátis
As superfícies tocadas com frequência são desinfetadas
Serviços de lavagem a seco/lavandaria
É possível realizar transações sem numerário
Serviço de refeições alterado para aumentar a segurança
É obrigatório o uso de máscara no estabelecimento
Áreas para fumadores
Acessibilidade nos quartos
Check-in sem contacto disponível
Check-out rápido
Health club
Estacionamento descoberto
Receção (horário limitado)
Salas de tratamentos de spa
Pequeno-almoço disponível (sobretaxa)
Bar/Lounge
Casa de banho acessível para cadeiras de rodas
Cofre na receção
Spa de serviço completo
Jardim
Terraço
Hammam
Serviços de spa no local
Estacionamento (sobretaxa)
Jornais no lobby (sobretaxa)
Estacionamento com acesso para cadeira de rodas
Espaço para conferências
É disponibilizado um serviço de refeições/serviço de quarto sem contacto pessoal
Caminho acessível em cadeira de rodas
Poderá ser necessário reservar para aceder a algumas instalações no local
Serviço para casamentos
Comedouro e bebedouro
Lareira no lobby
Áreas especificas para fumadores (multas aplicáveis)
Estacionamento seguro
Ceda à irresistível tentação de uma ida ao spa, e desfrute de massagens, tratamentos corporais e tratamentos faciais. Se procura entretenimento e atividades recreativas, encontrará um health club, uma
O estabelecimento segue as orientações de higiene e limpeza regionais We''re Good To Go (Reino Unido)
O estabelecimento segue as orientações de higiene e limpeza regionais We're Good To Go (Reino Unido)
Avaliação dos hóspedes
TripAdvisor
Pontuação dos viajantes
Excelente

998

Muito Bom

376

Bom

111

Razoável

41

Ruim

38
Perfil dos viajantes
Negócios

317

Romântica

493

Viagem a sós

24

Família

273

Viagem com amigos

291
Resumo das pontuações
Atendimento

Custo-benefício

Limpeza

Localização

Qualidade do sono

Quartos
Ótimo para todas as idades
Avaliou em 1 de agosto de 2020
Sem explicações para essa experiência! Melhor parque que já fui até o momento! Bem limpos organizado. Tem até um app para vc se locomover lá dentro, e te ajuda a ver quanto tempo de espera tem em cada brinquedo!! Super vale a pena!
katryl2019
Retirement Do
Avaliou em 28 de novembro de 2021
Table booked well in advance for 10 people for my retirement.... Which I was unaware of. I now know that on 2 separate occasions, the booking was confirmed... On arrival we were advised that we did not have a booking.. despite the fact that my other half had contacted twice in advance to make sure all was fine. On arrival was advised no such booking... Tried to fob us of... eventually admitted somebody in the organisation had made a booboo... asked if we wouldn't mind dining by the swimming pool... Doh!!, certainly not. Don't know why they asked that, as the dining area was empty... Service was eventually made. Pretty shabby service.. Serving staff very pleasant
johndS2973LO
Beautiful hotel, great staff, shame about the late breakfast
Avaliou em 24 de novembro de 2021
Secret escape bed, breakfast and lunch - arrived at the hotel where we booked our table for dinner but there was only 7:30am table left for breakfast so we opted for room service instead. The room was lovely other than lipstick marks one of the glass that had been left (luckily we only needed 1 as my boyfriend doesn't like prosecco) and a green stain on the floor. The rest of the room was spotless. You had a separate bath and shower which I thought was a nice touch. The spa facilities where really nice and relaxing. When we went for food the staff couldn't do enough for us and the food was amazing. They had a live singer in the bar which was brilliant. The cocktails where so nice and our waiter said if there was any off menu cocktails we wanted just to let him know and he'll do his best to make it for us. We got back to the room and put out our choices for breakfast at around 10pm The bed was really comfortable and the pillow spray was relaxing. The next morning we waited till 10:10am (we booked breakfast for 10 but it says to give 10mins either way. We then realised our choices where still on the door. I called reception who said she will speak with the kitchen and couldn't apologise enough. The kitchen then called our room said they where sorry, took our order over the phone and asked us to just allow 15mins to prepare it. 25mins later we still had no breakfast. I called reception again as I was worried because our check out is at 11. The ladt on reception assured me I didn't have to worry about the checkout time and she will call the kitchen to see what was going on. She said to just allow the kitchen 10more mins and there was no just to check out. The breakfast came and was lovely! As we checked out the receptionist told us not to worry about the breakfast service charge and checked that the rest of the stay was enjoyable I would definitely stop again but I'd check my ticket had gone earlier 😂
kellyjoc
Decent place overall but a few small criticisms
Avaliou em 21 de novembro de 2021
So the hotel's a nice place to visit. Large log fire at the entrance gives it a lovely homely feel and the suite we stayed in was decent too - large, nicely decorated, looked just like the website pictures. We were booked in the spa in the evening and at first I thought it might be unnecessary to have a timeslot but it was a good idea because it staggers the numbers in there so there's never too many people in the pool, hot tub or steam room. Again I got a good impression of the spa, all the facilities were good apart from the sauna that wasn't open. In the evening we were booked in to the restaurant and this is the first of my criticisms: to get to the restaurant you have to wait at a desk in the room before the restaurant and a staff member will check your booking and escort you to your table. When we got to the desk at 8pm there was no member of staff but people were sat around drinking and the entertainment was a really loud singer with a guitar, I was a bit confused because I thought I'd accidentally walked in to a wedding reception. I went to the reception to see what the score is and there was no staff there so I walked up to the bar and bar woman told me someone will attend to the desk, after a few minutes someone did and we were shown to our table in the restaurant. For food we ordered off the seasonal menu and suspiciously the food turned up two minutes after we ordered it. The waiter arrived with a veg pie, a lamb shank (that we ordered) and two portions of mash (that we didn't order). He took the mash away and I was left thinking we've either got someone else's order or this food's been sat around in the kitchen and wasn't made to our order. To be totally honest, I wasn't that bothered and the food was nicely presented and tasted good so we ate it with no problems. Paid up and I slept like a log in the lovely large bed. Morning after we're booked in for breakfast at 9:45 and here comes the second slightly annoying experience at the restaurant. At the desk in the room before the restaurant a member of staff is present but he's clearly struggling to deal with the family already there, the room he's on the phone to who are ordering breakfast and myself and my partner that have just turned up. He did acknowledge us and he was trying to get everyone sorted but we ended up waiting maybe five minutes just to be taken less than a few metres to the restaurant. We ordered toast, muesli and yoghurt for starters and an eggs benedict and full English for the main breakfast. There was quite a long wait between getting toast and the muesli and yoghurt, so much that we had to prompt the waitress to bring it. The mains didn't turn up until 10:40 and check out was at 11. My girlfriend's full English looked decent but my eggs benedict was disappointing - the ham was dry and it just looked like the food was plopped on the plate rather than being that luxurious eggs benedict that they had a poster of at the entrance of the restaurant. We were done just before 11 and went by the reception to tell them that because service was slow we're checking out at little later than 11. The receptionist rolled her eyes and I don't think she meant to be rude but I reckon she'd heard about the slow service quite a few times that morning. We quickly showered up, packed our bags and checked out. The hotel porter was very friendly and saw us out with a nice goodbye. Overall the Thorpe Park Hotel and Spa is a decent place and I'd happily stay there again, I just think the restaurant operation could do with a few more staff to get it running at the standard that it should be.
manfromleeds2015
Excellently Situated Hotel
Avaliou em 19 de novembro de 2021
The Thorpe Park Hotel surpassed our expectations. Whilst it is close to M1 junction 46, there was no traffic noise in room, or in the hotel, to spoil our stay. The hotel suited us well as it was less than 30 minute into centre of York, 20 minutes into the centre of Leeds, it is close to the "The Springs" shopping complex – then having the swimming pool, steam room and sauna to relax in after a hard day sightseeing was fantastic. Breakfast : the Eggs Benedict was excellent. Courtyard Café : Blackberry Crumble Cronut was superb; but most of the time the café was fully booked. Swimming Pool : constant 1.2m depth and was busy from early morning to late evening.
Andrew081