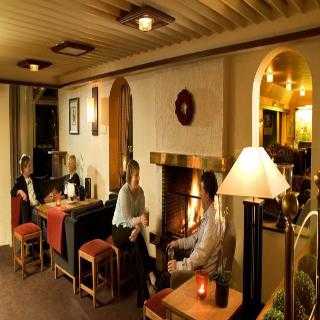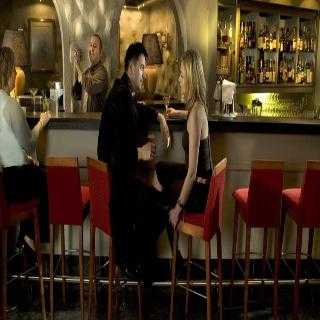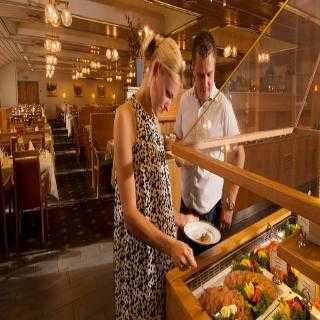 Avaliação TripAdvisor
Baseado em 289 avaliação
Ver todas
Este agradável hotel, pode encontrar-se em Vradal. O hotel dispõe de um total de 125 unidades. O Straand Hotel não é um estabelecimento que aceite animais.
Mais detalhes
Disponibilidade
Selecione a data da sua viagem
Selecione a data da sua viagem para verificar a disponibilidade dos quartos.
Informações do estabelecimento
Este agradável hotel, pode encontrar-se em Vradal. O hotel dispõe de um total de 125 unidades. O Straand Hotel não é um estabelecimento que aceite animais.
Entrada a partir de: 15:00
Saída até: 11:00
Comodidades do estabelecimento
Comida / Bebida
Restaurante
Avaliação dos hóspedes
TripAdvisor
Pontuação dos viajantes
Excelente

46

Muito Bom

101

Bom

84

Razoável

35

Ruim

23
Perfil dos viajantes
Negócios

23

Romântica

116

Viagem a sós

9

Família

62

Viagem com amigos

41
Resumo das pontuações
Atendimento

Custo-benefício

Limpeza

Localização

Qualidade do sono

Quartos
Vista para o lago. Precisa de remodelações
Avaliou em 17 de agosto de 2018
O hotel dispõe de uma boa vista para o lago.Os quartos têm um tamanho razoável e arrumação. No entanto, o mobiliário precisa de ser remodelado. A casa de banho é pequena e antiquada. Pequeno-almoço variado.
Gisela G
Traditional over priced fjellhotel, issues with Corona precautions
Avaliou em 20 de agosto de 2021
We booked Straand Hotell as part of Telemarkskanalen package, we bought the dinner package as an add on. We stood quite a while at reception waiting for someone to check us in, one receptionist was on the phone, another appeared, no welcome just that we could choose dinner at 8pm or 9pm and breakfast 9am or 9.30am. It appears that the hotel prioritises bus groups over individuals. We asked for an earlier breakfast slot because we had to drive to the pickup point for the canal trip for 10am, no, there would be a long queue if we had breakfast earlier. Dinner that evening was a nightmare, the restaurant was packed, 3 bus groups were in and remained in the restaurant the 25mins we were there. I had to ask individuals to hold a metre distance from me, but they laughed in my face and replied they we fully vaccinated....I was not. The 'hot'food was barely warm and the plates were cold pretty standard in Norwegian hotels unfortunately. I felt like we were being offered the leftovers after someone else's party, the buffet was pretty much empty. I was livid, we could have had a 3 course a la carte meal for what we paid for these' leftovers'. I asked at reception if I could give some feedback and related our experience and how shocked I was at the hotels blatant disregard for CV19 precautions. She said she would speak to the tour guides for the bus groups. Next morning we went to breakfast at 8.30am, the restaurant was almost empty and we were able to relax and spend more time over it than dinner the evening before. I dreaded dinner but was pleasantly surprised to find order and system in the restaurant, the woman I spoke to in reception was there and is evidently a manager but never presented herself. The buffet was more filled than the evening before but the hot food was again tepid and the plates cold. I took the opportunity to thank her and she said that the tour guides and groups had been reminded of the current restrictions. The hotel is an old mountain hotel, well maintained but nothing special, staff weren't particularly friendly and when we checked out we weren't asked if we enjoyed our stay.
PamelaN674
A VERY GOOD HOTEL
Avaliou em 17 de agosto de 2021
This is a very good hotel. The staff are friendly and the food are very good. Everything is clean and the rooms are good. The reservation for people could be better.We recommend this hotel. This is a hoel we have used a lot.
scandinaver
Go somewhere else!
Avaliou em 14 de julho de 2021
First of all the receptionists should learn to greet people when they come and leave. We probably got the worst hotel room in history. Room 102. It it nothing like the photos you see on their website. The room was old, not nice, hot and we had one window with view of a parking lot in the back where the employees threw away bottles etc in containers, parked their car etc. Made a lot of noise in addition to the fan just outside our window. The window, we could open, but it is on street level so anyone could look straight in or climb in without a problem. I did not sleep most of the night because the window had to be open because of the heat, but I did not dare to sleep because anyone could just get in. The hotel should provided a fan for every room on that side of the hotel, because it is like an oven during the night when the days are sunny and warm. The breakfast was OK, but it seems like nothing is made with care and love in this hotel. It is outdated, old and you do not feel welcome. We ate at the beach bar and the waitress was very nice and friendly, but the food was a disaster and it took us an hour to get one hotdog with fries and an hamburger. Other dining options was not around, because we did not fancy a three or five course meal in the hotel restaurant. For the money we spent here we could have gotten a super hotel in the city incl. a good nights sleep.
Gry Sagen E
Not good.
Avaliou em 13 de julho de 2021
The hotel is nice, but it's difficult to get food after 18:30, unless you book in the restaurant. Huge line. Tried going down to their overpriced beach restaurant, but they closed ordering early because of too many people ordering food. We had a power outage last night. Didn't take too long, and the power came back. Later tonight the water will be gone from 22:00 to 08:00 tomorrow morning. The WIFI is a joke, they call it fast. Maybe it was fast in 2003? Seriously considering just getting in the car and driving home 3 days early.
Finn Arne N