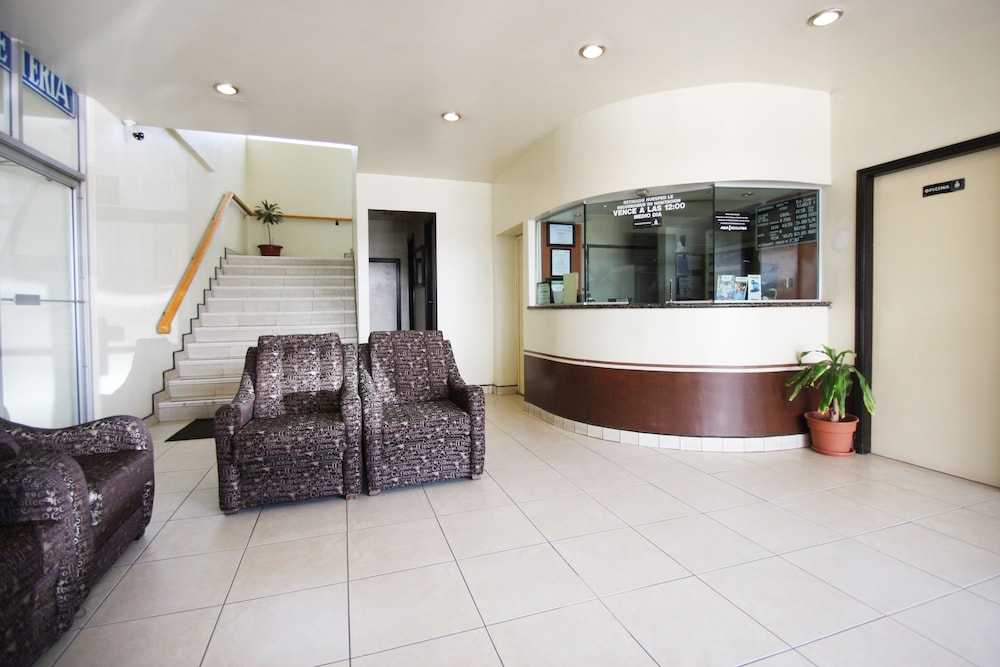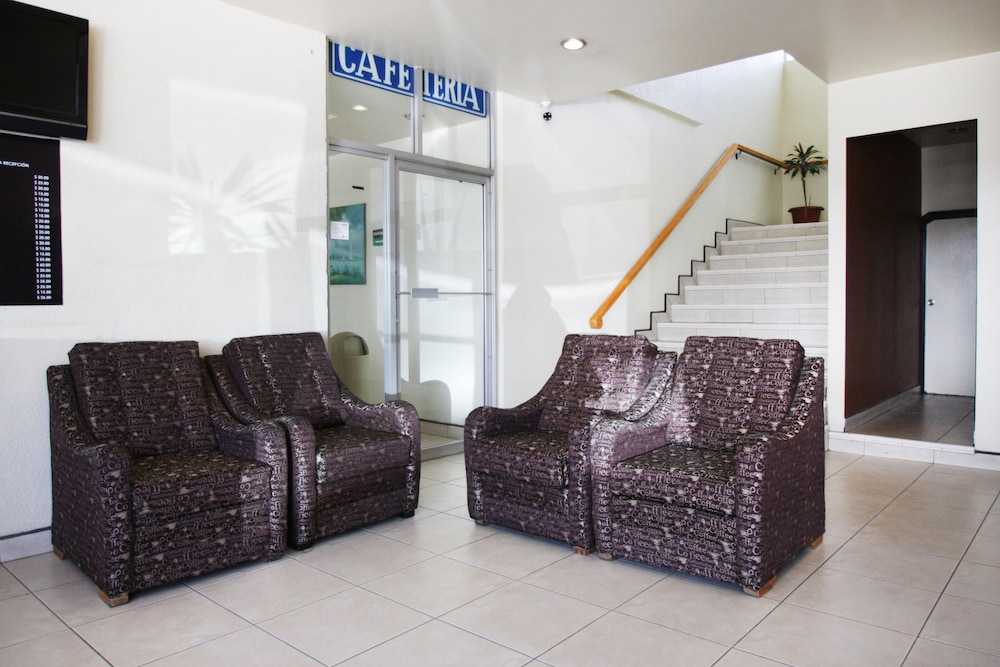 Avaliação TripAdvisor
Baseado em 18 avaliação
Ver todas
Este confortável hotel, pode encontrar-se em Tijuana.
Mais detalhes
Disponibilidade
Selecione a data da sua viagem
Selecione a data da sua viagem para verificar a disponibilidade dos quartos.
Informações do estabelecimento
Este confortável hotel, pode encontrar-se em Tijuana.
Entrada a partir de: 15:00
Saída até: 11:00
Comodidades do estabelecimento
Serviços de recepção
Depósito de bagagens
Avaliação dos hóspedes
TripAdvisor
Pontuação dos viajantes
Excelente

3

Muito Bom

6

Bom

3

Razoável

2

Ruim

4
Perfil dos viajantes
Negócios

0

Romântica

9

Viagem a sós

4

Família

0

Viagem com amigos

2
Resumo das pontuações
Atendimento

Custo-benefício

Limpeza

Localização

Qualidade do sono

Quartos
They steel stuffs
Avaliou em 16 de julho de 2018
So basically I went there for. Last minute hotel was a good hotel till the end we were leaving and I gave my son his daughter and wife's passport and they put it on the table and the lady told us it was time to leave and we left and my son forgot the papers on the table and the cleaning lady took them and stole them and we went back for them and they said they didn't have them and they checked cameras to see if the worker stole them and. She did but she claimed she didn't have them
Blanca L
DANGER BeWare
Avaliou em 10 de novembro de 2017
DANGER!!!Front Desk Work With Extortionists..This Is My Experience The Front Desk Lady Call The Room Then Told Me There Was An Operative Going On Then Pass Me To A Cartel Member Claiming They Were Checking For People.They Claim They Had The Hotel Under There Control And Then Claim Not To Come Out..Long Story Short Me And My Wife Were Really Scared..Until I Was Brave To Poke My Head Out The Door And Saw Nothing Was Going On..Went To Front Desk They Claimed Its Was Nothing To Worry About Ignoring The Fact That She Was An Accomplice Deny To Give Me Back My Money For The Remaining Days..Don't Waste Your Time With Calling The Cops I Did They Said They Couldn't Do Anything And I Could Either Come Back Another To Claim My Money Like I Would Want To Set Myself Up For Something To Me....The Girl Wasn't There Anymore Supposedly She Was Gone Front Desk And The Manager Didn't Help Don't Come Be Safe There Better Hotels In Tijuana....
real2020
Overly priced....
Avaliou em 4 de março de 2017
False advertisement...No functional AC.. No signal for Television...and no Wifi signal....sink clogged up.. We call reception to place a complain and the security guard comes in apologizing saying that due to the distance their is no workable Wifi....don't waste your money nor time!!!!! This people have no shame..
144sylviam
Not bad at all
Avaliou em 17 de outubro de 2016
We typically switch between two hotels whenever we head down to Baja and this is one of them. Personally love it's location thus it's near a buddy of mine's home. The hotel also has a small restaurant within and parking security, which is a HUGE plus for us at night.
ibarra_1990
Average hotel, average price
Avaliou em 6 de setembro de 2016
Needed one night after a long bus ride. It's 5 kilometers from Central Camionera Bus Station, 10 km from airport. Simple room, TV shower, - no different from Motel 6 in the US. All rooms are on the 2nd floor, no elevator, but I didn't have much luggage. The price in winter was approx. $US 30. You might find slightly cheaper hotels in Tijuana, but they won't be safer.
Alex M