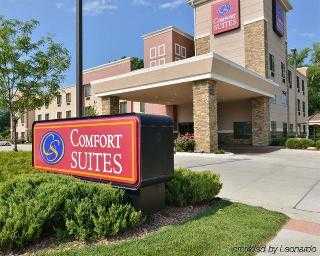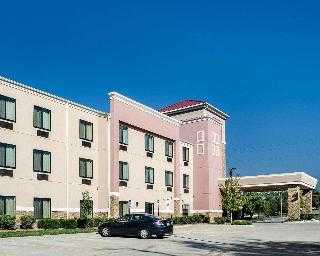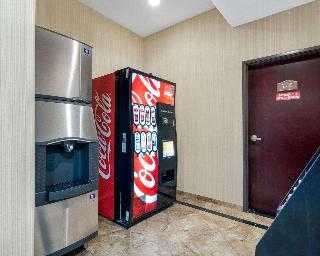 Avaliação TripAdvisor
Baseado em 622 avaliação
Ver todas
The hotel is situated in Topeka, KS, a capitol city. The hotel is ideally located off I- 70, minutes from shopping and dining.
Mais detalhes
Disponibilidade
Selecione a data da sua viagem
Selecione a data da sua viagem para verificar a disponibilidade dos quartos.
Informações do estabelecimento
The hotel is situated in Topeka, KS, a capitol city. The hotel is ideally located off I- 70, minutes from shopping and dining.
Entrada a partir de: 15:00
Saída até: 11:00
Comodidades do estabelecimento
Serviços de recepção
Depósito de bagagens
Avaliação dos hóspedes
TripAdvisor
Pontuação dos viajantes
Excelente

351

Muito Bom

146

Bom

63

Razoável

29

Ruim

33
Perfil dos viajantes
Negócios

136

Romântica

133

Viagem a sós

23

Família

251

Viagem com amigos

25
Resumo das pontuações
Atendimento

Custo-benefício

Limpeza

Localização

Qualidade do sono

Quartos
Excellent stay
Avaliou em 12 de agosto de 2021
Very nice hotel with easy access off I70. We were on a road trip and stayed over night. Courteous staff. Bed was super comfortable and nice clean room. Also, a hot breakfast. Would recommend it to my mom!
Eddie C
Credit card charged $823 and can't get refund.
Avaliou em 6 de julho de 2021
I made a reservation for July 1-4 on June 17th, and the hotel took my credit card information. They told me it would not be charged until I arrived. On July 18th, they charged my card $403.23 and then on June $420.86 for "inferential" I was told when I called back. I wasn't happy, but I thought, "Ok, my rooms are paid for, so that's ok." On the 30th, I had to cancel my reservation. When I asked them about my refund, they stated they didn't charge my card. Now it is July 6th and I still can't get any help getting a refund. The general manger was pleasant when I talked to her. Now I have left 2 messages and can't get a return call. So please be careful when you book your reservations.
Michelle C
hair in bathtub
Avaliou em 24 de junho de 2021
we checked in and found hair in the bathtub. we changed rooms and it appeared to be ok. but the next morning when I went to take a shower there was hair under the bath mat when I picked it up to place on the floor. Under it was a plastic mat with the suction cups that was absolutely filthy. It was gross. They were also out of tissues.
dianecV3967NJ
Nice hotel with an extraordinarily nice staff.
Avaliou em 3 de junho de 2021
I checked in the evening of June 1st 2021. There was a small issue with my room but the extremely nice young lady (I wish I could remember her name but all I remember is that it is a very unique name that I have never heard before) immediately hooked me up with a nice room. The hotel was clean and modern and I really enjoyed my stay and highly recommend it.
947michaely
Passing through Topeka
Avaliou em 29 de maio de 2021
We were traveling to Colorado, and needed to stop and sleep. This hotel was a good deal and it was exceptionally clean. It's older and has some cosmetic issues, like, pealing on some wall paper in the corridors, and a crack in a floor tile, that kind of thing. Nothing really bad. The bed was comfortable, and the linens spotless. Bathroom was clean ,and we asked for, and received, extra shampoo and conditioner. Plenty of fluffy towels as well. We got an excellent rate, I think because we booked it late, but even if it had been regular price I would not be complaining. Breakfast was the usual fare found at most of these chains. On our visit, however, the waffle maker was not working. Not sure if it was due to COVID protocols, or if it was just broken, but they had plenty of other things so nobody went hungry. Not gourmet, by any means, but sufficient for what it was:) If you are looking for a comfortable bed and a clean hotel this will satisfy your needs. We would not hesitate to stay here again.
alliebill