Royal Elizabeth Bed & Breakfast Inn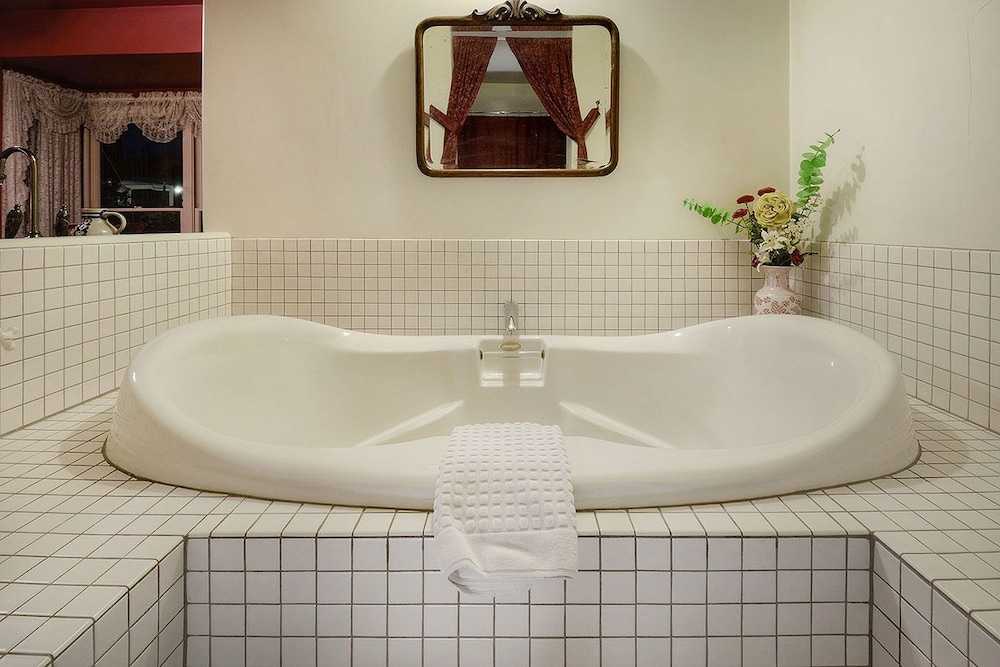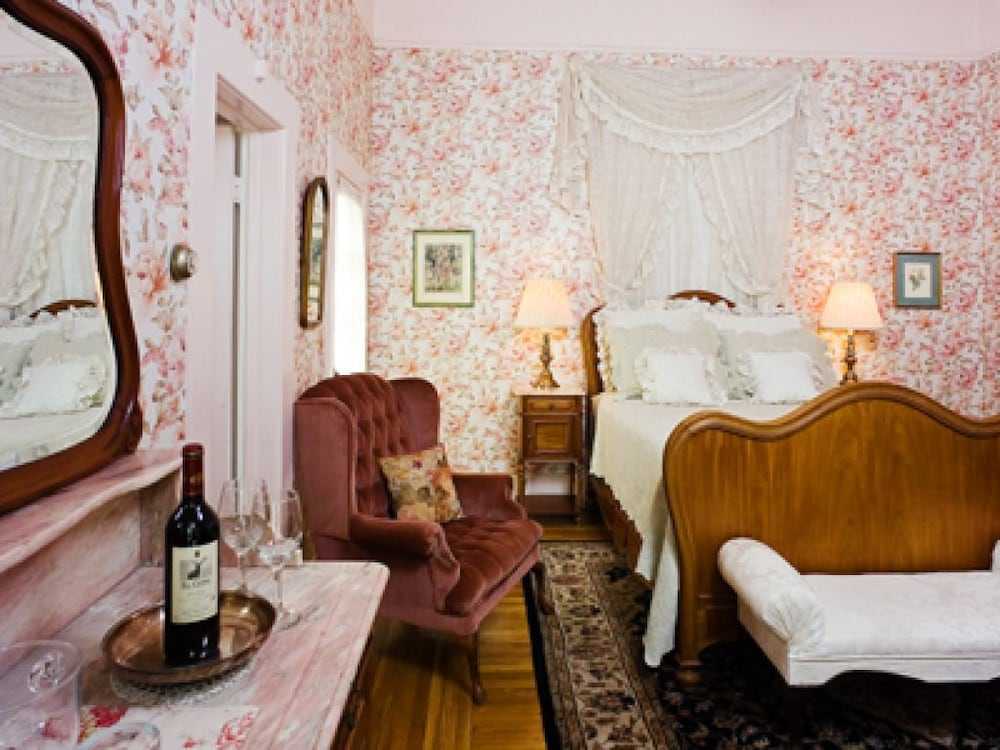 Avaliação TripAdvisor
Baseado em 429 avaliação
Ver todas
Localização Do Estabelecimento The Blenman House Inn ficará numa localização central em Tucson, a 4 minuto(s) a pé de Tucson Convention Center e a 5 minuto(s) de Fox Theatre. Esta estalagem está a 1,1 km (0,7 mi) de Rialto Theatre e a 6 km (3,7 mi) de Reid Park Zoo. As distâncias são apresentadas ...
Mais detalhes
Disponibilidade
Selecione a data da sua viagem
Selecione a data da sua viagem para verificar a disponibilidade dos quartos.
Informações do estabelecimento
Localização Do Estabelecimento
The Blenman House Inn ficará numa localização central em Tucson, a 4 minuto(s) a pé de Tucson Convention Center e a 5 minuto(s) de Fox Theatre. Esta estalagem está a 1,1 km (0,7 mi) de Rialto Theatre e a 6 km (3,7 mi) de Reid Park Zoo. As distâncias são apresentadas à 0,1 milha e ao quilómetro mais próximo.
- St. Augustine Cathedral - 0,1 km/0,1 mi
- Children's Museum Tucson - 0,3 km/0,2 mi
- Tucson Convention Center - 0,3 km/0,2 mi
- Borderlands Theater - 0,4 km/0,2 mi
- Museu de Arte Contemporânea - 0,4 km/0,2 mi
- Fox Theatr...
Mais detalhes
Entrada a partir de: 15:00
Saída até: 11:00
Comodidades do estabelecimento
Piscina e comodidades de bem-estar
Piscina Exterior
.
Avaliação dos hóspedes
TripAdvisor
Pontuação dos viajantes
Excelente

405

Muito Bom

13

Bom

8

Razoável

3

Ruim

0
Perfil dos viajantes
Negócios

40

Romântica

233

Viagem a sós

32

Família

39

Viagem com amigos

37
Resumo das pontuações
Atendimento

Custo-benefício

Limpeza

Localização

Qualidade do sono

Quartos
Downtown Tucson Oasis
Avaliou em 9 de agosto de 2021
Fantastic experience. A great property in a great location. A historical gem with a very personalized touch. Wonderful owners and Melissa the innkeeper is like a personal Tucson concierge (thank you!). The private pool is truly an oasis to escape the afternoon heat. Owl's club next door is a must go to for drinks. The Blenman Inn is a reason in itself to return to Tucson!
405joelk
Fantastic and one of the best boutique inns we have stayed at
Avaliou em 3 de julho de 2021
Wow, what a fantastic experience. We have traveled all over the world and stayed at a lot of hotels, inns, and bed and breakfasts. The Blenman is now in our top five locations we have ever stayed. What a fantastic experience end to end. This review is less a story and more a collection of thoughts I think someone considering it might want to know. I apologize in advance for the wandering nature of the review! First, when booking this Inn, I was a little nervous that the ownership is new. How do I reconcile older reviews on Tripadvisor, when things have changed? My concern was unfounded, as the new ownership has created a fantastic experience. We stayed in the Ryan Patrick suite. The pictures on the website are very accurate, although I don't think they do the size of the room justice. In my opinion, the room is much larger than the pictures make it look. It is spacious, well appointed, and lovely. This room opens to the pool, which for us was a major positive feature. Checkin with Alex was flawless, easy, and we felt welcome immediately. We traveled a long way to get to Tucson and we were poolside with a bottle of wine 15 minutes after arrival. The pool. Wow. What a beautiful place. We made time at least 2 hours every day to relax by this pool. The amount of birds that come to drink on the rock feature was impressive. The flowers are beautiful. This was our oasis to to relax prior to to dinner each night. It was also our location for coffee each morning. Beautiful and relaxing. As someone from the east coast of the US, the availability of coffee at 4am while I am on east coast time is a MAJOR MUST HAVE! Two Keurigs and an espresso machine available 24 hours a day took care of us with no issues. VERY HAPPY! Location is perfect. Lots of fabulous restaurants close by. If you like cocktails, Owls Club next door for cocktails was amazing and a MAJOR positive feature for us. We ended up renting a car for a few days. Parking is easy and free. Overall, we loved every minute of our stay. When I return to Tucson I will stay in The Blenman again. Highly recommend this place, and as I said at the beginning, it is one of the top 5 lodging experiences we have had.
MBMBtravel
Walk to Restaurant, Chidren's Museum and More
Avaliou em 17 de maio de 2021
The Blenman Inn is an 1878 Victorian Adobe , listed on the National Register of Historic Places. The Inn is lovely with Victorian furnishings in the common areas. Our room, the Sarah Page Suite was comfortable with 2 queen beds and a sitting area, a separate room with a day bed and access to front patio. We had a clawfooted bathtub with a shower. This bed and breakfast has several rooms and a modest breakfast consisting of apples and bananas, some kind of cake, and cereal and juice. The Inn offers coupons to 2 areas restaurants for breakfasts which we did not use. The pleasantly landscaped yard includes a pool. There is free dedicated parking in the lot next door. The gated yard to the property is locked from 7 PM to 7 AM , as is the front door. If you are out between those hours, you need to unlock the gates and lock them back up. This is NOT because it is in a bad area - it is more customary. WE enjoyed walking to a local brewery and just walking the neighborhood. We enjoyed our 3 day stay here very much.
Poodletoes
Breathtaking Tucson gem, will be returning.
Avaliou em 20 de abril de 2021
Don't rush inside right away when you arrive. Look around and enjoy this oasis in downtown Tucson. The grounds are meticulous, and the pool and hot tub are wonderful. Inside is just as beautiful, "old world charm" doesn't do this place justice. All the little things done right, like the softest, thickest towels and a nice room that was as clean as a whistle. Comfortable bed and very quiet room, even with other guests there. A very nice continental breakfast, plus a voucher for a local place where we ate a big breakfast for next to nothing. Lovely innkeepers and so sweet, we felt so warmly welcomed and right at home from the start. Will definitely be back for a longer stay.
dcalello
Wonderful Stay!
Avaliou em 6 de fevereiro de 2021
My husband and I recently stayed here for 3 nights. We had a lovely, large room with access to the pool and jacuzzi which we made good use of. Margo and Rob love this Inn and it shows. They are very proud of this beautiful historic property and they run it well. Alex showed us around when we arrived and was very helpful if we needed anything. I would definitely plan on staying here the next time we are in Tucson.
GrandTour625134