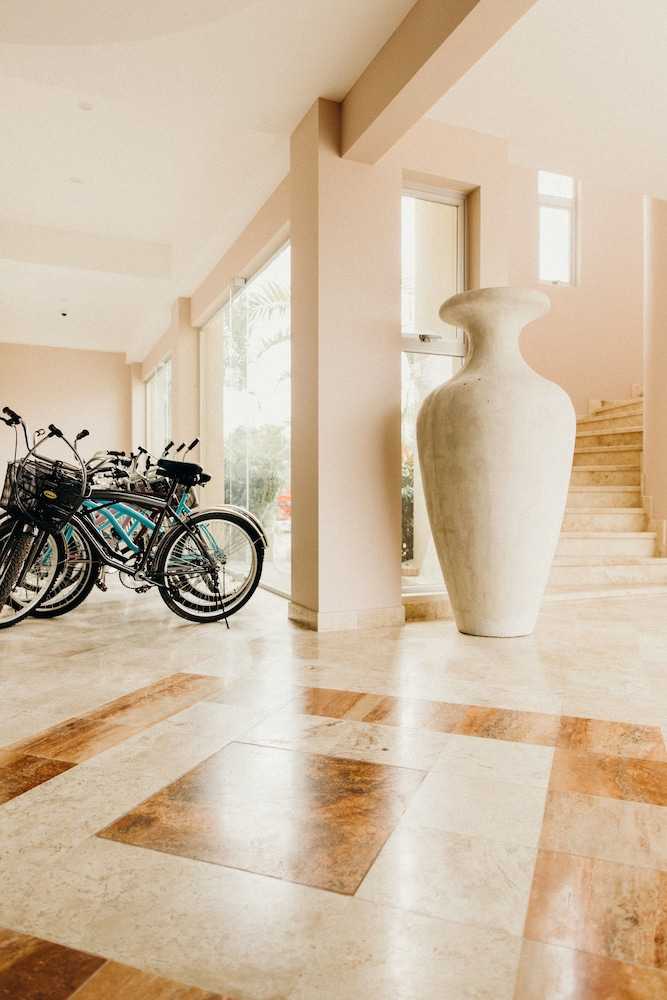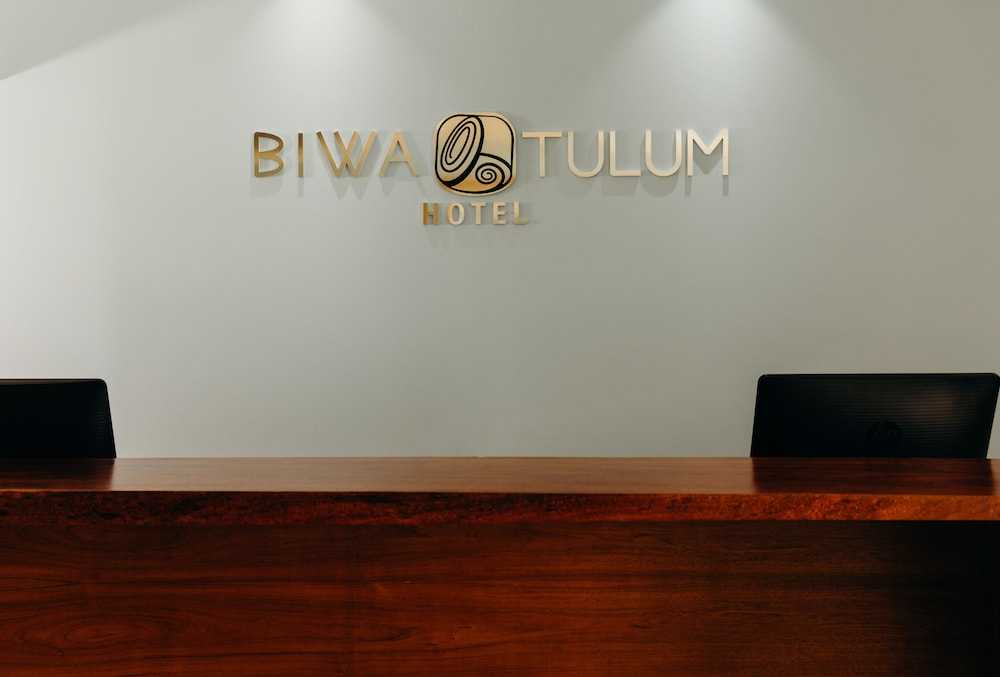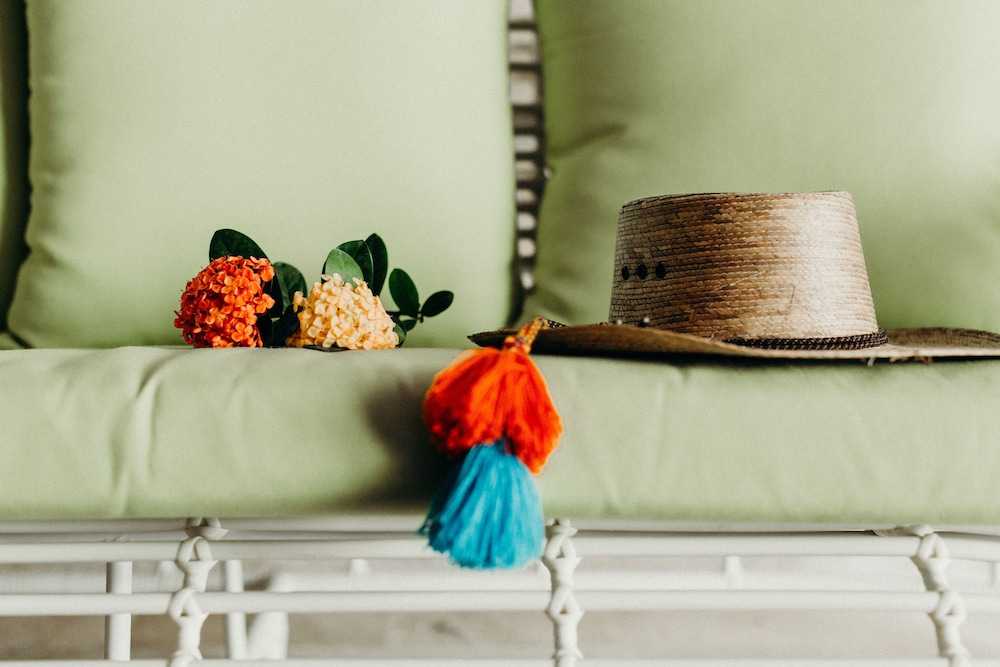 Avaliação TripAdvisor
Baseado em 98 avaliação
Ver todas
Este confortável hotel encontra-se em Tulum. Localizado mesmo no centro da cidade, o hotel permite-lhe um fácil acesso a tudo o que este destino tem para lhe oferecer. As principais zonas de entretenimento encontram-se próximas do imóvel. O estabelecimento encontra-se próximo das ligações de transpo...
Mais detalhes
Disponibilidade
Selecione a data da sua viagem
Selecione a data da sua viagem para verificar a disponibilidade dos quartos.
Informações do estabelecimento
Este confortável hotel encontra-se em Tulum. Localizado mesmo no centro da cidade, o hotel permite-lhe um fácil acesso a tudo o que este destino tem para lhe oferecer. As principais zonas de entretenimento encontram-se próximas do imóvel. O estabelecimento encontra-se próximo das ligações de transporte público da cidade. O alojamento encontra-se a 10 metro(s) da praia mais próxima. Os hóspedes poderão encontrar o aeroporto a 70 metro(s). O número total de quartos é de 16. Este hotel sofreu renovações em 2018. O Hotel Biwa Tulum inclui ligação à internet por Wi-Fi em todas as áreas públicas e q...
Mais detalhes
Entrada a partir de: 15:00
Saída até: 11:00
Comodidades do estabelecimento
Comida / Bebida
Restaurante
Piscina e comodidades de bem-estar
Piscina
Piscina Exterior
Serviços de recepção
Depósito de bagagens
Avaliação dos hóspedes
TripAdvisor
Pontuação dos viajantes
Excelente

77

Muito Bom

16

Bom

3

Razoável

1

Ruim

1
Perfil dos viajantes
Negócios

3

Romântica

38

Viagem a sós

3

Família

24

Viagem com amigos

10
Resumo das pontuações
Atendimento

Custo-benefício

Limpeza

Localização

Qualidade do sono

Quartos
Quarto grande - Siga o @_levanamala no Instagram
Avaliou em 5 de janeiro de 2020
Cama deliciosa. Banheiro bonito e muito limpo. Chuveiro delicioso. O hotel fica no centro da cidade, então tinha um pouco de barulho da rua, mas nada que impedisse nossa noite de sono cansados. Checkin e checkout foi fácil e rápido. Ponto negativo é que o hotel não tem serviço de quarto. Como estávamos com preguiça de sair, acabamos ficando por ali mesmo e comemos nossos snacks.
_levanamala
Great Service and accommodation
Avaliou em 8 de setembro de 2021
This is a great hotel/apartment. It is very clean and the price is reasonable for the service they provide. I have rented apartments in Tulum before and this hotel is far better than rentals and you get that apartment feeling with hotel amenities. The location is also great, it's near all city center activities, farmers market, and great restaurants and bars. You can also rent a bike at the hotel for $120 peso per day and simply go to any of the beaches near the Zona Hotelera this will take approximately 30-minutes if you are not an active biker like me. Just make sure the weather is appropriate for bike riding. In Tulum sometimes riding a bike can cause heat exhaustion leading to dizziness, confusion, and nausea. But if you are able to bypass that small issue a bike is the best way to get around and Hotel Biwa can provide that. The staff is really friendly and hospitable and they always tried to make everyone feel special. They can also book taxis for you and they are safe and secure. Overall this is a great hotel and I highly recommend it!
Yari M
Best Tulum Hotel in the heart of downtown.
Avaliou em 24 de agosto de 2021
Starting with my first booking at Hotel Biwa, I immediately received a welcome email inquiry from Carlos Suarez from Biwa Group asking if I needed transportation to the hotel, as Transportadora Biwa offers this service for extra charge. Carlos was transparent with price, very professional, and helpful. As our trip to Tulum got close to our arrival, Hurricane Grace occurred and we were not sure if we could go. Carlos continually updated us on how Tulum was doing, and told us that the beaches were cleared up from seaweed and the beaches would likely open up before our travel date. Sure enough, he was right. ‪While we love to travel, all the planning and driving can be stressful at times. My boyfriend and I took the leap and hired Transportadora Biwa to pick us up and drop us off to Cancun International Airport, and let me tell you it was a memorable one. Our private driver JOSE was absolutely amazing. Jose immediately greeted us with hand sanitizer before entering our private shuttle. Jose had his mask on the whole entire drive "Thank You!" He listens what your areas of interest are, makes recommendations, gets you smoothly from Point A to Point B. He's professional, and can adjust his schedule easily to‬ accommodate you especially since there isn't Uber/Lyft drivers in Tulum. Our arrival at the Biwa hotel was a seamless one. The Front Desk staff speaks fluent English. The rooms are modern, high ceiling, VERY spacious, GREAT A/C and most importantly FAST WIFI. Next time I'm back to Tulum, I will absolutely return to Biwa Hotel and hire Transportadora Biwa for my travels.
Madpzz
Great Spot Close to Main Strip in Tulum
Avaliou em 25 de junho de 2021
I stayed at the Biwa Mid June 2021. It ended up being a great last minute trip and I can not say anything but nice words about the hotel. Firstly. It was super clean. The rooms were super nice and very well sized. But mostly the staff was amazing and they have a lovely and very clean pool which was a huge plus for me. Also they have a nice little bakery/resturant in the lobby if you really want a short work. There is also a oxxo store not far (hours always vary it seems..) and there are a number of street food vendors within a block. The main strip is a 5-8 min walk and some amazing restaurants within 5 min walk. The area also is pretty quite, for me that was valuable at night. I will book and stay with them again for my next trip.
mattcamuto
Beautiful Hotel, Amazing Service
Avaliou em 6 de janeiro de 2021
This a beautiful, little boutique hotel that is not too far off of the main Avenida. So it has the best of both worlds. A good location close to restaurants but a quieter place when you want it. The service is also really great. The concierge gave us great restaurant recommendations and helped us get taxis when we needed them. The breakfast/lunch restaurant downstairs was delicious and affordable and the staff was so friendly. They cleaned our room everyday whenever we happened to be gone. All in all, would highly recommend.
nikki7250