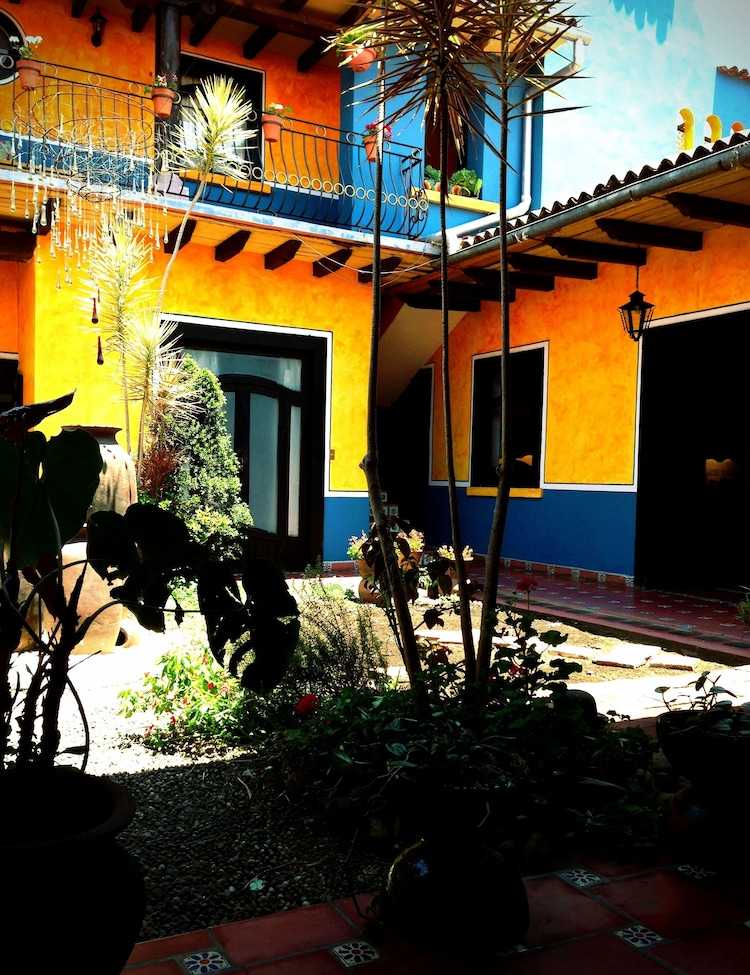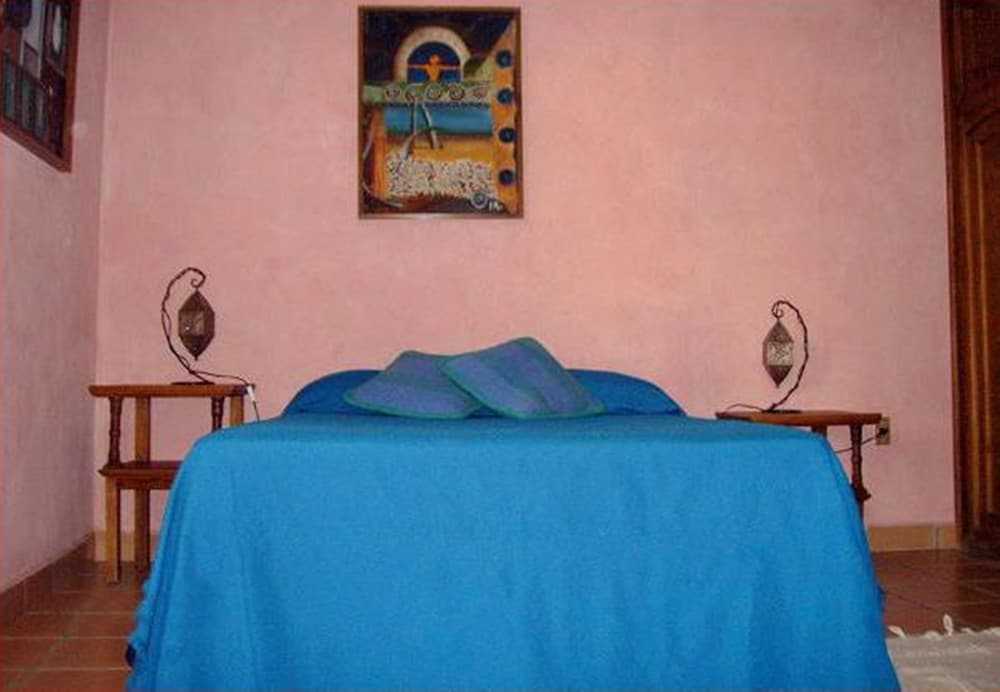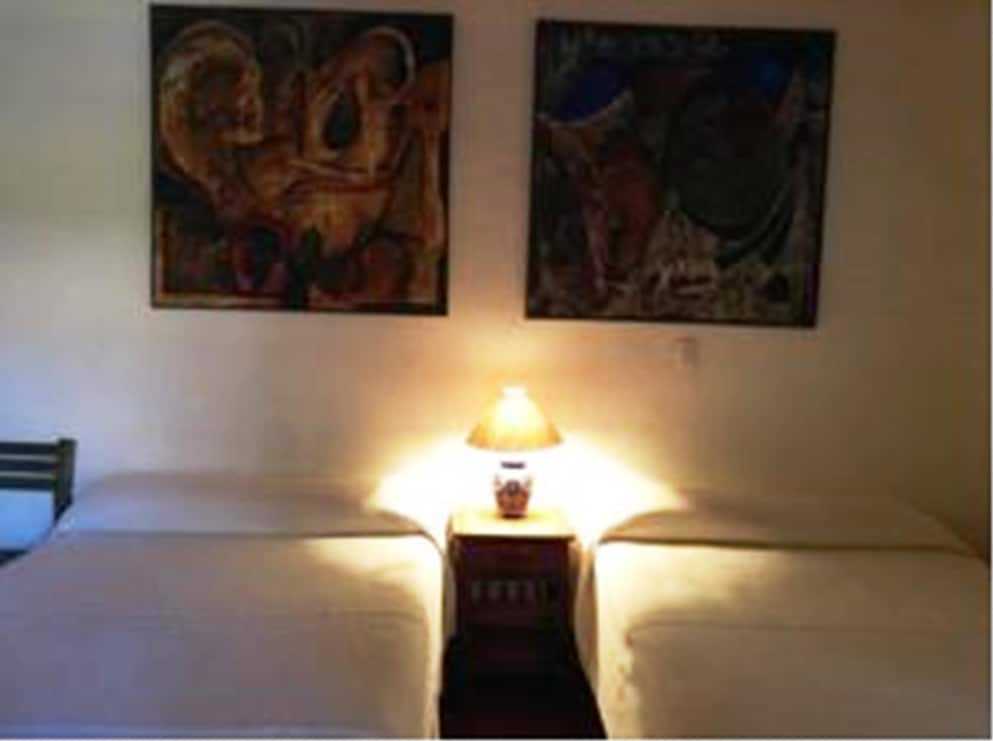 Avaliação TripAdvisor
Baseado em 18 avaliação
Ver todas
Localização Do Estabelecimento Com uma estadia Casa Chikita Bed & Breakfast em Uruapan (Centro), ficará a 10 minutos a pé de Museo Regional La Huatapera e de Mercado de Antojitos. Este bed & breakfast está a 1,5 km (0,9 mi) de Parque Nacional Barranca del Cupatitzio e a 27 km (16,8 mi) de Parque Nac...
Mais detalhes
Disponibilidade
Selecione a data da sua viagem
Selecione a data da sua viagem para verificar a disponibilidade dos quartos.
Informações do estabelecimento
Localização Do Estabelecimento
Com uma estadia Casa Chikita Bed & Breakfast em Uruapan (Centro), ficará a 10 minutos a pé de Museo Regional La Huatapera e de Mercado de Antojitos. Este bed & breakfast está a 1,5 km (0,9 mi) de Parque Nacional Barranca del Cupatitzio e a 27 km (16,8 mi) de Parque Nacional Pico de Tancitaro. As distâncias são apresentadas à 0,1 milha e ao quilómetro mais próximo.
- Museo Regional La Huatapera - 0,5 km/0,3 mi
- Mercado de Antojitos - 0,5 km/0,3 mi
- Parque Nacional Barranca del Cupatitzio - 0,8 km/0,5 mi
- Parque Nacional Pico de Tanci...
Mais detalhes
Entrada a partir de: 15:00
Saída até: 11:00
Comodidades do estabelecimento
Serviços de recepção
Depósito de bagagens
Avaliação dos hóspedes
TripAdvisor
Pontuação dos viajantes
Excelente

9

Muito Bom

8

Bom

0

Razoável

0

Ruim

1
Perfil dos viajantes
Negócios

2

Romântica

5

Viagem a sós

3

Família

1

Viagem com amigos

1
Resumo das pontuações
Atendimento

Custo-benefício

Limpeza

Localização

Qualidade do sono

Quartos
A lovely, family-run getaway
Avaliou em 20 de novembro de 2016
I arrived Uruapan late on a November day, and had to connect with my family host by cell to make entry. Once inside, I was greeted by the patron of the family. After we parked my car in their private parking, he led me past the courtyard and the cats to my room. Small but tidy, sparse but adequate. Next morning I left early, walked a few blocks down to Parque Nacional Uruapan (a lovely surprise), then drove to Paricutin Volcano (my ultimate destination in the area). Arriving back that evening, I went for a short walk to the very nice and lively town square. Next morning, breakfast was a nice touch - fresh fruit, bread, granola, juice, and coffee. My wife and I are planning a longer drive through Mexico in the next year or so - Casa Chikita is definitely on our list of places to stay.
jumpinjiminiii
♥♥♥♥
Avaliou em 24 de setembro de 2014
This place is a little slice of Heaven! The owners are a delight! They even took me to a party! Breakfasts were great except for the coffee (instant but this is common in parts of Mexico) and they were sweet enough not to let me know that they birth spoke perfect English!
CarmichaelVentura
Friendly and full of culture
Avaliou em 7 de março de 2014
Casa chikita is a lovely b & b not far from the parque or downtown. The hosts are very friendly and even helped us plan a hotel for our next destination. The b & b has a very Mexican feel with a lovely courtyard when you first arrive. Breakfast is fresh and delicious. Rooms are very clean and decorated with local art and have private bathrooms. Contrary to the media, the area feels very safe.
Leslie H
Centrally located, helpful hosts and clean room
Avaliou em 18 de janeiro de 2013
We stayed at Casa Chikita for a week and thoroughly enjoyed ourselves. The hosts are very welcoming and knowledgeable about local sites and dining options. We opted out of the breakfast option because the price was higher than what our budget allowed. The hosts were very accommodating about that. The room was bright, clean and serviced every day with fresh towels and bottled water. The only challenge was access to the parking lot. We travel on motorcycles and were very happy that the parking lot was secure; however we couldn't access it after 2pm without asking the owner to unlock the door for us. It would have helped if we were given a spare garage key while residing there. It was a minor problem, but worth mentioning. Overall, we enjoyed Uruapan very much and would stay at the Casa Chikita again in the future.
Nedamame
Beautiful and very welcoming
Avaliou em 28 de setembro de 2012
I loved the design of this really well situated b&b. It is obvious that a lot of work has gone into it with vibrant colour schemes and really bice pieces of art on the walls by the the owner, Salvador. Both Aline and Salvador were great hosts and more than happy to pass on recomendations for restaurants, bars and places of interest. They organized an English speaking guide for my trip to Paricutin (my main reason for being in Uruapan) which turned out to be a truely memorable day. The rooms (I had two in the end due to a leak in the bathroom of the first room due to the monsoon like rains that occured whilst I was there!) were really tastefully decorated, the beds very comfortable, bathrooms clean, plenty of hot water and bottle water provided as well and overlooked a fantastic central courtyard. The breakfast provided was really fresh with fresh fruit, breads and real coffee, plus a nice chat with line thrown in too! My only negative point, and it is a big one unfortunately, is the noise from the Irish pub literally downstairs from the b&b. I drank in this place a number of times and found it really nice but the issue was the karaoke style music going on until at least 4 in the morning on two of the nights I was there. I am no stranger to loud music as I am a musician in a very loud Irish band in the UK but even I found this intrusion too much. Sort the noise issue out please and I would not hesitate in returning as the b&b was really nice.
Paul N