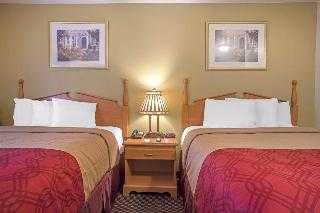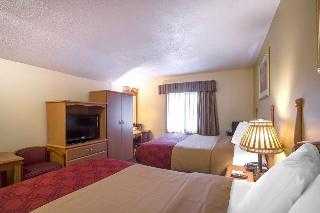 Avaliação TripAdvisor
Baseado em 107 avaliação
Ver todas
Este acolhedor hotel fica em Manchester area. O estabelecimento consiste em 22 unidades de alojamento.
Mais detalhes
Disponibilidade
Selecione a data da sua viagem
Selecione a data da sua viagem para verificar a disponibilidade dos quartos.
Informações do estabelecimento
Este acolhedor hotel fica em Manchester area. O estabelecimento consiste em 22 unidades de alojamento.
Entrada a partir de: 15:00
Saída até: 11:00
Comodidades do estabelecimento
Avaliação dos hóspedes
TripAdvisor
Pontuação dos viajantes
Excelente

26

Muito Bom

20

Bom

18

Razoável

17

Ruim

26
Perfil dos viajantes
Negócios

14

Romântica

29

Viagem a sós

9

Família

29

Viagem com amigos

14
Resumo das pontuações
Atendimento

Custo-benefício

Limpeza

Localização

Qualidade do sono

Quartos
Clean and Comfortable
Avaliou em 28 de janeiro de 2020
Econo Lodge isn't my first choice for overnight stays, but I was very happy with my experience here last weekend. Every employee was friendly and helpful. The rooms were small, but clean, well maintained, and had a fridge and microwave. The breakfast was included and had a waffle maker, egg patties, sausage patties, boiled eggs, cereal, fruit, etc. I'd stay there again.
RichO217
Passing through -
Avaliou em 3 de novembro de 2019
A bit of a retro older look from the road, however, definitely a good place to stay. Staff was over the top nice as I arrived after 8 PM on a Friday with no reservation. I think I got the last room. The room was newly (and artfully) renovated and spotless. Linens were nice and the room was a perfect warm temperature on a frosty night. Breakfast was simple and nice. The only recommendation I have is to renovate the hallway and put some art in the hallway, too.
davidericj2018
I don't recommend
Avaliou em 13 de outubro de 2019
The staff was very friendly. The hotel, however, is old and worn. It also had a musty smell. Breakfast was not good. There was no hot food (other than waffles); no sausage, bacon, eggs which is typical for a Choicehotel. Tea water and coffee were cold. Breakfast hours are only 7-9 so everyone is jammed in to a very small eating area with such a limited time window. And the items kept running out, i.e. juice, waffle batter, milk, etc. We had to eat on the couch using the coffee table. Many just took their food back to their rooms. I wouldn't go back.
RBE-travels
Don't do it!
Avaliou em 24 de setembro de 2019
Check in was painfully SLOW as the person on duty could not find our reservation even with the print out confirmation. After he got someone else to find it there was another long wait. Booked a king suite and was assigned 2 double beds. Tried to call on room phone which did not work. Used my cell and was told to return for a new check in. I just couldn't go back and restart the process. Room very dated and marginally clean. For $135 it was overpriced. We dared not even get complimentary coffee.
parrothead99
One less roach in this world
Avaliou em 17 de agosto de 2019
Yup, I got it as it ran across the bathroom floor, but I'm thinking that isn't the only one living here. It's a pretty sad place - even the clerk was sad, unfriendly, and non-communicative... I think they clean the rooms sometimes, but my sink and bathroom counter were visibly soiled. If I were paying $40 per night, I might expect this, but $100 for this royal service !?!? Breakfast was an assortment of those dollar store type bagels (all plain), shot glass sized coffee cups, etc... Never again... no matter how desperate I get with an unscheduled trip and late at night
Jerry L