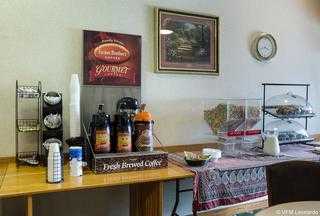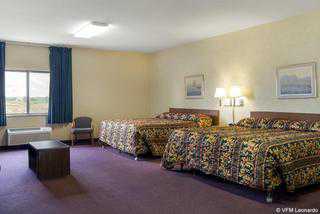 Avaliação TripAdvisor
Baseado em 25 avaliação
Ver todas
Este encantador hotel está situado em Wahpeton. Este alojamento dispõe de um total de 43 quartos. Este estabelecimento não é amigo dos animais.
Mais detalhes
Disponibilidade
Selecione a data da sua viagem
Selecione a data da sua viagem para verificar a disponibilidade dos quartos.
Informações do estabelecimento
Este encantador hotel está situado em Wahpeton. Este alojamento dispõe de um total de 43 quartos. Este estabelecimento não é amigo dos animais.
Entrada a partir de: 15:00
Saída até: 11:00
Comodidades do estabelecimento
Piscina e comodidades de bem-estar
Piscina
.
Avaliação dos hóspedes
TripAdvisor
Pontuação dos viajantes
Excelente

0

Muito Bom

3

Bom

6

Razoável

9

Ruim

7
Perfil dos viajantes
Negócios

10

Romântica

2

Viagem a sós

3

Família

7

Viagem com amigos

1
Resumo das pontuações
Atendimento

Custo-benefício

Limpeza

Localização

Qualidade do sono

Quartos
Harassment at a Superfund Site
Avaliou em 26 de agosto de 2021
Two colleagues and I were booked here for a work project. Our rooms were smelly and damp, which was not entirely unexpected. One colleague of mine, as he was entering his room, overheard a contractor on his cell phone saying, "They booked us into this sh**hole dump!" Oh, great... We walked downtown for dinner and returned to the hotel. My key card didn't work, so I went to the front desk to have it reactivated. What followed was an evening of harassment by the front desk clerk/manager. I told him my key card didn't work, and he told me he couldn't let me back in my room because my card was declined. What?!?!? Our company booked it through Priceline. He kept repeating that I needed to pay him. I repeated to him that the room was pre-paid and that I need access to my room. After a few minutes of heated back and forth, he begrudgingly reactivated my room key, and tossed it at me. I called my boss, who was also on this trip, and told him what happened. He and my other colleague got into their rooms just fine. When I returned to my room my hotel phone started ringing. It was the front desk guy. He began harassing me, saying I needed to pay for the room. I hung up on him, and he called again, repeating that he needed payment. I unhooked the phone jack. My boss then went to the front desk to see what was going on. He explained to the front desk guy that this is a Priceline issue and he would have to contact them about the payment issue. The front desk guy then began to harass my boss by calling his hotel phone. My boss told him to stop calling him. My boss found a note under his door the next morning saying we needed to pay for the room. Incessant harassment over a dank $62 dollar room that had a non-functioning deadbolt, by the way. A rubber door stop was laying on the floor as a backup for "safety." I did not feel secure. Now, onto the Superfund Site. If you have ever seen images of the Berkeley Pit, a former open pit copper mine in Montana, that should give you a visual of the toxic Rodeway pool and hot tub. I gasped when I saw a 4 year old boy wearing floaties in the pool. I couldn't see his legs under the grimy water. A woman, who I assumed was his mom, climbed into the algae ringed hot tub. I hope they both survived. Stay in your car, a garden shed, an abandoned building, anywhere but the Rodeway Inn in Wahpeton.
hbwrk
0 customer service!
Avaliou em 8 de agosto de 2018
I have never experienced such poor customer service and lack of management skill in my life. I would suggest never even considering staying at this hotel. I have been in the customer service industry for decades and I'm horrified by the experience I had with this hotel.
kode834
Could be better
Avaliou em 21 de fevereiro de 2018
This hotel hasn't been remodeled well over a decade ....the carpets are gross, pillows are gross, shower and sink is gross, and I don't think I'd ever stay here again! I spoke to many of the hotels Wahpeton over the past 10 years, and thought this one might be better than some of the others. I was wrong
Gplind007
Basketball Travels 2017
Avaliou em 9 de dezembro de 2017
Checked in at front desk; seemed a little unorganized. The smell of curry was in the air assuming there may be a kitchen we could oreder food from. Not the case. The lady was very pleasant checking me in. Room status: 1st thing I do is pull sheets back looking for insects, hair or stains. The double beds had no insects but had hair and stains on sheets. I asked and received fresh sheets. Bathroom had a layer of dust on vanity which tells me lack of cleanliness. The 2 side door entrances (not the front door) are not locked and secure so they remain unlocked all next got long. Outside the back entrance, we had a few people back there smoking cigarettes repeatedly and smoking something else that my child should not be seeing!! Teeth were all the way gone. Needless to say I, checked out ASAP and went to another hotel. I think there needs to be a team meeting and work on the potential of this facility. Febreeze, candles and Lysol need to be in order. Like I said, the couple that owns the place are very kind. But being kind and on top of the team to be clean goes a long way. Good luck.
cariedonahue
Poor service and cleanliness
Avaliou em 29 de outubro de 2017
The room clearly hadn't been vacuumed to the walls in months. Garbage from a previous tenant behind the fridge never picked up. Only replaced towels once in three days, unless requested. Often did not check the room for garbage or possible cleaning needs for multiple days. Wi-Fi is very poor. Never could get a decent signal. Buy a data plan before you get here if you want Wi-Fi.
Dennis L