Hampton Inn & Suites Leavenworth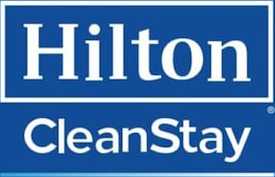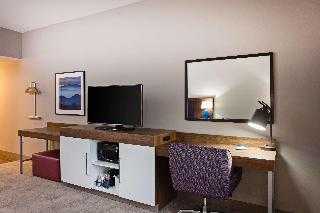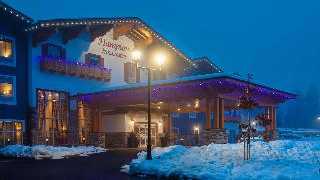 Avaliação TripAdvisor
Baseado em 342 avaliação
Ver todas
Este despretensioso hotel fica em Leavenworth.
Mais detalhes
Disponibilidade
Selecione a data da sua viagem
Selecione a data da sua viagem para verificar a disponibilidade dos quartos.
Informações do estabelecimento
Este despretensioso hotel fica em Leavenworth.
Entrada a partir de: 15:00
Saída até: 11:00
Comodidades do estabelecimento
Piscina e comodidades de bem-estar
Piscina
Serviços de recepção
Depósito de bagagens
Avaliação dos hóspedes
TripAdvisor
Pontuação dos viajantes
Excelente

207

Muito Bom

80

Bom

32

Razoável

11

Ruim

12
Perfil dos viajantes
Negócios

20

Romântica

112

Viagem a sós

5

Família

134

Viagem com amigos

17
Resumo das pontuações
Atendimento

Custo-benefício

Limpeza

Localização

Qualidade do sono

Quartos
Outstanding stay thanks to Front Desk Agent Sammy!
Avaliou em 14 de outubro de 2021
In our 2-night stay at this property (October 11-12, 2021) we experienced an engineering issue which we reported to the front desk. Unfortunately the issue was not addressed by the following day. Additionally, we found the door propped open with no one present when we returned later. I told the front desk agent Sammy about it, and her response far exceeded my expectations! We were given a room change and the rate was adjusted accordingly. She also kindly delivered items we had forgotten from the room change not once, but twice! Sammy's professional demeanor and attention to guest satisfaction is exceptional and she deserves to be recognized for it. We will definitely return to this property.
davebA7118CV
Just okay for Hampton Inn
Avaliou em 29 de setembro de 2021
Not my favorite stay at a Hampton Inn. First room had a refrigerator that made a loud high pitch whistle and the room rumbled from maybe the heating system. We moved to a quieter room. Although this room's bathroom door did not close all the way (a barn door style) and the bathroom fan made a high pitched sound all night and ours was not on. Beds were pretty hard for a Hilton family hotel. Staff was friendly and it was very clean
Earlene D
Decent stay for a weekend
Avaliou em 13 de setembro de 2021
Not bad for a short weekend stay. Hotel is close enough to the downtown area that it is walkable, but we chose to drive. The exterior fits with the Leavenworth German aesthetic but inside it's your typical Hampton Inn. Room was decent and everything looked relatively new, some cracks and dents but everything worked fine. I used the digital key and contactless check in/out so didn't have much contact with the staff or use the housekeeping service. Staff all wore masks, most guests did too (September 2021). Breakfast was what you'd expect at a Hampton Inn. I was surprised they were serving buffet-style again. Indoor pool was nice but it was pretty busy on a weekend night with lots of kids.
MstrViolinist
Great place to stay
Avaliou em 8 de setembro de 2021
The facility was clean and well kept. Rooms were clean, well stocked, and spacious. Great selection of TV channels. The staff was very friendly, fast, and helpful. The breakfasts were great with hot and cold items including eggs, meat, and potatoes. The hotel is within reasonable walking distance from downtown. It was a great stay and would recommend it to family and friends.
R4146TEjamesa
Clean and comfortable
Avaliou em 6 de setembro de 2021
No complaints to be made! The rooms were very clean, and I suspect that the bathrooms were recently upgraded - sparkling and shiny! We really appreciated the early breakfast times on weekends (6am) so we could go hiking. Breakfast was perfectly acceptable.
runtoseetheworld