Residence Inn by Marriott Salt Lake City-West Jordan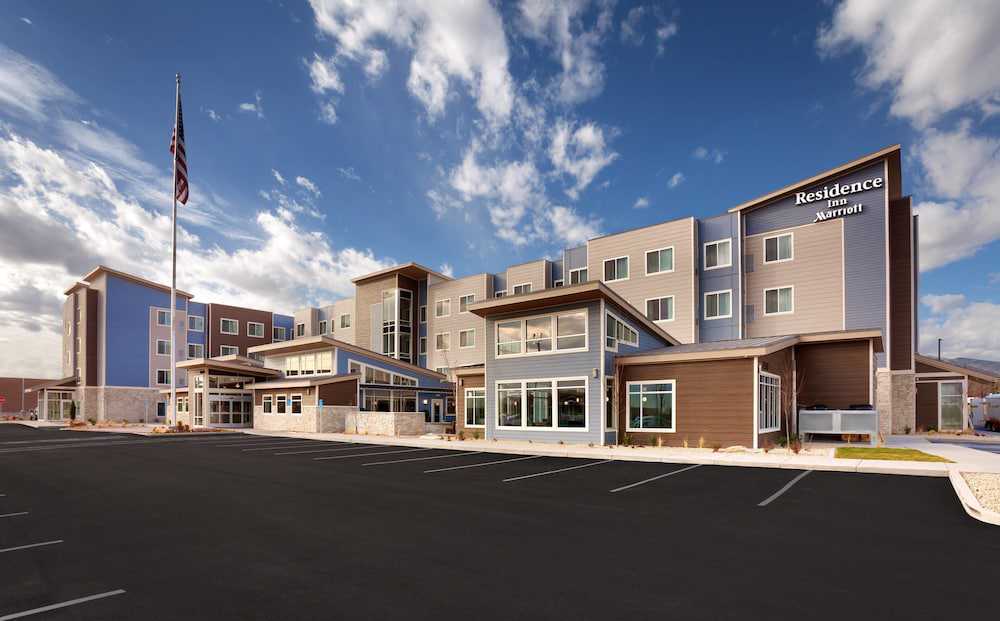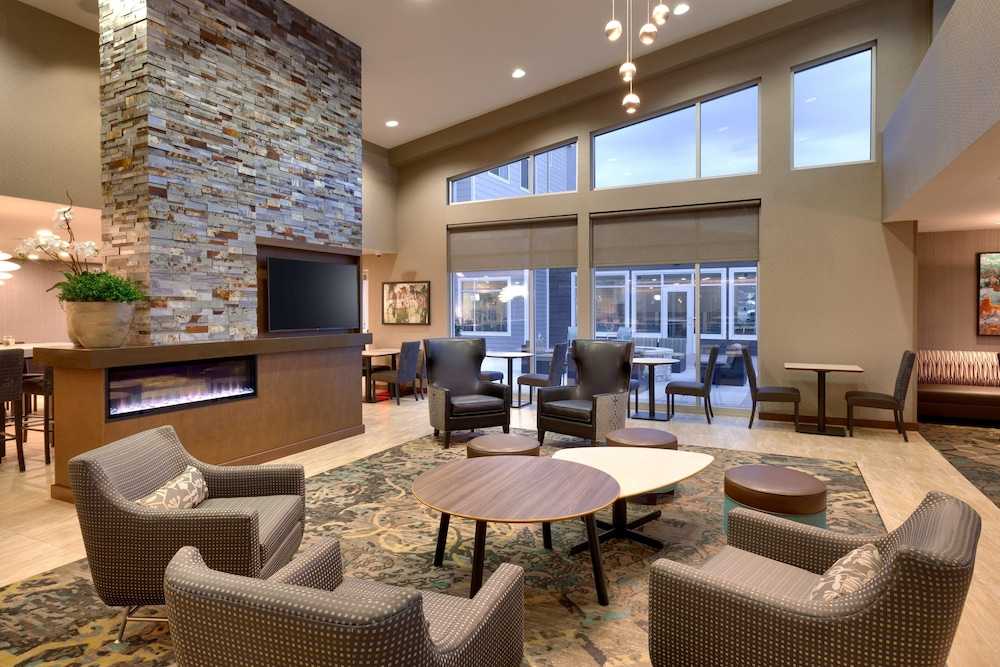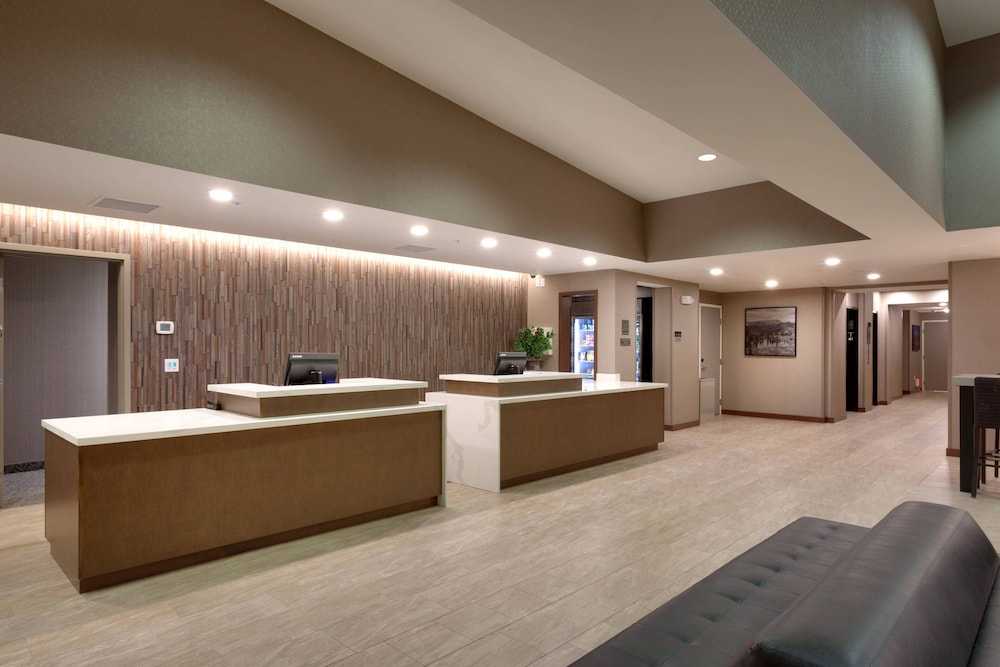 Avaliação TripAdvisor
Baseado em 24 avaliação
Ver todas
Este confortável hotel é gay friendly e está situado em Midvale. Estão disponíveis 99 unidades de alojamento para conveniência dos hóspedes. O Residence Inn Salt Lake City West Jordan foi edificado em 2017. Todos os tipos de hóspedes poderão manter-se atualizados graças ao acesso à internet disponív...
Mais detalhes
Disponibilidade
Selecione a data da sua viagem
Selecione a data da sua viagem para verificar a disponibilidade dos quartos.
Informações do estabelecimento
Este confortável hotel é gay friendly e está situado em Midvale. Estão disponíveis 99 unidades de alojamento para conveniência dos hóspedes. O Residence Inn Salt Lake City West Jordan foi edificado em 2017. Todos os tipos de hóspedes poderão manter-se atualizados graças ao acesso à internet disponível no local. O Residence Inn Salt Lake City West Jordan dispõe de receção aberta 24 horas por dia. Este hotel não dispõe de berços mesmo quando solicitados. Todos os quartos de hóspedes do Residence Inn Salt Lake City West Jordan são acessíveis a pessoas com cadeiras de rodas. Os viajantes não preci...
Mais detalhes
Entrada a partir de: 15:00
Saída até: 11:00
Comodidades do estabelecimento
Piscina e comodidades de bem-estar
Piscina
.
Comodidades / Instalações para negócios
Salas de Reuniões
Serviços de recepção
Depósito de bagagens
Avaliação dos hóspedes
TripAdvisor
Pontuação dos viajantes
Excelente

13

Muito Bom

8

Bom

0

Razoável

0

Ruim

3
Perfil dos viajantes
Negócios

6

Romântica

2

Viagem a sós

2

Família

9

Viagem com amigos

0
Resumo das pontuações
Atendimento

Custo-benefício

Limpeza

Localização

Qualidade do sono

Quartos
Thank you Krystel and Joyce, you made our stay so special that we left with our hearts still in place
Avaliou em 14 de outubro de 2021
To start with, we visited salt lake over the summer and stayed in residence in by marriott West Jordan for around 4 months plus. At first our choice was based on its location that is close to all sort of business units and attractions, and its modern set up and clean rooms. Until we arrived and met Krystel the AGM in the hotel who made us feel welcomed as of day 1. After couple of days i told my husband that krystel reminds me of those golden days in hospitality where you feel the warmth of the service through the eyes of the employees and management. Krystel was iconic and she managed to keep us happy and satisfied from day 1 until we decided to leave with our hearts still in Utah that lovely state, and especially in Residence in by Marriott west Jordan. I decided not to share the challenges we faced and how she managed to solve them all and keep things on track till the last day as my point is just to appraise that lady and thank her sincerely for all her efforts that made us leave with the tear in the eye and wanted to come back the soonest. In couple of words, a sincere, honest, smiley, integrate lady managing instrumentally the team and even going beyond her job to make sure guests and operation are well balanced. She showed us trust and reflected her gratitude for our stay. Krystel i said it and will repeat; all what i wish for is to hear your voice answering our call for our upcoming stay in UTAH. You are the brand name of this hotel and would love to see Marriott keeping an eye on your development as you simply deserve to be a leader in this chain. You have it all, a great person inside and out. I take the opportunity as well to thank Joyce Powell in the housekeeping department that lady who made me on a personal level feel as if my mother and very dear people were always next to me. She always asked about me and my son all through our stay and regarded us with her smile and sincere approach. Thank you Joyce for being there for us:) Last but not least; i am a woman who comes from hospitality sector. Ive worked for this industry for 18 years in a row and in well known international chains. I felt proud to meet both Krystel and Joyce not only as a guest but as a professional hotelier that still yearns to see and feel that hospitality is still ok and in good hands through people like those 2 ladies :)
Vicky_S0000
Wonderful
Avaliou em 18 de abril de 2021
This is a beautiful, modern hotel. We stayed two nights and we loved it. Beautiful outdoor fire pit area to relax in. Room was huge and clean. Nice layout. Everyone was super friendly. We are making a note for when we return to SLC, as we'll stay here again.
USFlyBoy
Top Notch
Avaliou em 25 de janeiro de 2021
My girl and I have stayed here on a few occasions (get away from the adult kids...lol) Love the cleanliness and the level of service from the front desk staff. This past Saturday, we had a reservation at another Hotel down the street just to check it out. We had a King Suite reserved there 4 days prior and gave all the necessary info for a smooth check-in. Well, that didn't happen (another story-another review for that place).. Anyway, it's Saturday afternoon and I was in a jam. (cancelled reservation with the Hanptom) I phone the front desk and got Brendon. He obviously didn't remember me by name, but it didn't matter. I explained what had happened at the other Hotel and that I needed a room. He was more than understanding and accommodating. I was able to get us a top notch room. Again, we have stayed here on a couple occasions. Every time, the place is spotless, quiet, modern, and accommodating. The staff have always been professional, courteous, and helpful when called upon. The rooms (studios, suites) are really nice. Reminds me of a high end small condo in park city or deer valley kinda nice. I'm not one that leaves reviews necessarily, but this time, considering all the non-sense from the other place, it was very comforting to know, the Residence Inn was there in a pinch, and provided top notch level of service. I will always recommend it to friends and family that come into the valley to visit and ski. Would never go wrong to have them stay at the Residence Inn - West Jordan (Jordan Landing). Thanks again Brendon
72Chevys
Decent Stay
Avaliou em 28 de setembro de 2020
Residence Inn is one of my favorite hotel brands. This is a newer property with a modern look located in the massive strip mall/big box complex called Jordan Landig. Comfortable beds and friendly service were some of the highlights. The only negative is the breakfast. I understand it's during Covid and options are limited, but the quality of the breakfast items does not match the quality of the hotel. Breakfast is pre-packaged everything (standard Cisco). I always pass as it is not fresh and tasteless. Not a good way to end the stay. How about bringing in fresh, local breakfast items ? Doing things like that would set this hotel apart and win my loyalty. Prob would look somewhere else to stay next time.
TucsonLocal1
DO NOT STAY AT THIS LOCATION
Avaliou em 16 de junho de 2020
TERRIBLE SERVICE, do not stay at this location. As a Marriott reward and vacation owner, this West Jordan location is below the Marriott standard. Called in advance to confirm room amenity for blender and safe and told both available. Upon checkin neither was available and I had to carry my work laptop for 7 days during a convention event as no option to secure. House keeping ask if we could share towels, unable to get toilet paper, and some breakfast food items unavailable each day. 6 children under the age of 11 were unsupervised with no adults jumping in and out of pool and hot tub. Unable to use amenities in evening after long convention days as staff would not ask the kids to leave or locate adults. After 1 year of trying to get credit for the staff and escalating to Marriott with 3 separate cases, finally paid the remaining balance of about $135.
lisaiL4562XT