Econo Lodge Historic Area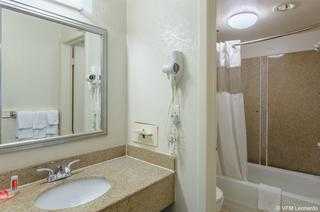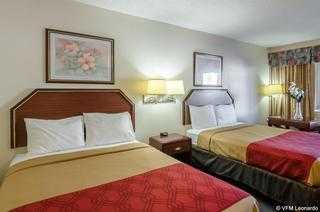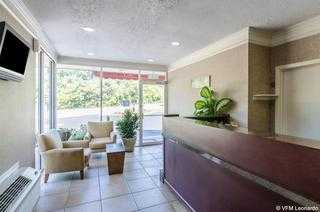 Avaliação TripAdvisor
Baseado em 120 avaliação
Ver todas
Este confortável hotel fica em Historic Area. As instalações contam com 47 acolhedoras unidades de alojamento. O Econo Lodge Historic Area não é um estabelecimento que aceite animais.
Mais detalhes
Disponibilidade
Selecione a data da sua viagem
Selecione a data da sua viagem para verificar a disponibilidade dos quartos.
Informações do estabelecimento
Este confortável hotel fica em Historic Area. As instalações contam com 47 acolhedoras unidades de alojamento. O Econo Lodge Historic Area não é um estabelecimento que aceite animais.
Entrada a partir de: 15:00
Saída até: 11:00
Comodidades do estabelecimento
Piscina e comodidades de bem-estar
Piscina
Opções de transporte
Garagem
Avaliação dos hóspedes
TripAdvisor
Pontuação dos viajantes
Excelente

23

Muito Bom

49

Bom

22

Razoável

13

Ruim

13
Perfil dos viajantes
Negócios

3

Romântica

42

Viagem a sós

8

Família

43

Viagem com amigos

8
Resumo das pontuações
Atendimento

Custo-benefício

Limpeza

Localização

Qualidade do sono

Quartos
Disappointing
Avaliou em 18 de outubro de 2021
Location reasonable, cleanliness fair, but poorly maintained, and not much in the hospitality department. I was traveling by myself, so I consciously chose a modest hotel in a decent location, but I had experienced the most modest and chose to pay just a little bit more for maybe not rock bottom. It was a disappointment even on that metric. The sink was cracked and poorly repaired. The shower stall looked as if it had been done on someone's first day on the job, and the bed was the most uncomfortable I ever had paid for. The Wifi was very wonky and glitchy. The worst came later, though. When I honestly reported the above in a survey from the hotel, the GM emailed me back, and in all caps basically invited me to never stay in an Econolodge again. No worries. These people should not be in the hospitality business.
Wcusmano
Descent for the price. Not enough hot water and bad WiFi
Avaliou em 12 de julho de 2021
Room was clean but the WiFi never worked properly. Very disappointed. Also, I was taking a hot bath and they only allotted a little bit of hot water per room. I could not enjoy a hot bath soak. Other than that it was ok. If you don't need a hot shower/bath or WiFi then you would be fine here. Otherwise, if they don't address the concerns I would advise to go somewhere else.
ReneeLynnIndia
Low budget but great stay
Avaliou em 28 de janeiro de 2020
OK Econo Lodge is at the low budget end. However, that does not mean they should be under valued. My family rented 2 rooms over the new year period and we had a great stay. There were a couple of minor hiccups on the first day ... hot water for the shower and the need for a few more towels. Both problems were swiftly sorted by the management. Our 5 days there went well - plus we found a short cut to Colonial Williamsburg visitor centre. There is a good Italian restaurant only yards away and a couple of pancake houses just round the corner. Thanks for getting 2020 off to a great start
Boarders1954
Very reasonable prices for a nice quiet, clean hotel
Avaliou em 27 de julho de 2019
Since I make all my reservations online, I always foolow up with a phone call to the hotel to confirm. Kevin at the front desk was terrific,friendly, curteous, professional. This hotel is set off the Parkway in a country setting. Rooms were spotless, comfortable beds, wood floors, security lightening at night. Since the owners live on premises you can get help 24/7. It was so nice getting up to have my coffee and see all the birds, and some neighboring houses that were beatiful. The pictures they post on their website are true. If you make a left out of the driveway, it will lead you to a nice country route to historic Williamsburg and also plenty of antique shops. The only con is the street can be busy so be careful pulling out. It's not loud traffic just the neighborhood. Would absolutely stay here again.
everydayregularfolks
Excellent stay..!!!
Avaliou em 30 de março de 2019
I stayed there with my family it was nice and quite at this place. I stayed here earlier at this place they never disappoint me. it looks like they had little upgrade at the room. it was carpet floor earlier but this time it was new wood floor. we went out for dinner and there was some good food restaurants as well also a convenient store near by and many more place to do activity around. very nice and friendly staff.
Vickfortrip