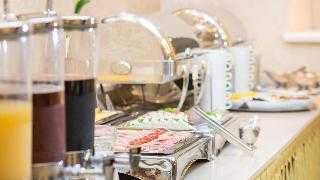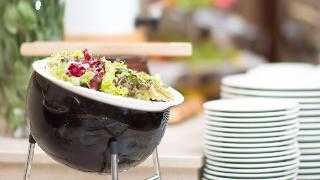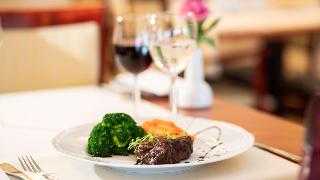 Avaliação TripAdvisor
Baseado em 415 avaliação
Ver todas
Este agradável hotel encontra-se em Wroclaw. O hotel dispõe de um total de 79 agradáveis quartos. Os visitantes apreciarão a receção aberta 24 horas por dia. Não são permitidos animais de estimação nas instalações.
Mais detalhes
Disponibilidade
Selecione a data da sua viagem
Selecione a data da sua viagem para verificar a disponibilidade dos quartos.
Informações do estabelecimento
Este agradável hotel encontra-se em Wroclaw. O hotel dispõe de um total de 79 agradáveis quartos. Os visitantes apreciarão a receção aberta 24 horas por dia. Não são permitidos animais de estimação nas instalações.
Entrada a partir de: 15:00
Saída até: 11:00
Comodidades do estabelecimento
Comida / Bebida
Restaurante
Comodidades / Instalações para negócios
Salas de Reuniões
Serviços de recepção
Depósito de bagagens
Avaliação dos hóspedes
TripAdvisor
Pontuação dos viajantes
Excelente

84

Muito Bom

200

Bom

92

Razoável

23

Ruim

16
Perfil dos viajantes
Negócios

102

Romântica

162

Viagem a sós

26

Família

42

Viagem com amigos

57
Resumo das pontuações
Atendimento

Custo-benefício

Limpeza

Localização

Qualidade do sono

Quartos
Ótima localização
Avaliou em 24 de julho de 2016
Bom hotel, quarto confortável e limpo,com banheiro espaçoso. O melhor é a localização, muito próximo à praça central onde ficam a prefeitura e muitos bares e restaurantes.O café da manhã é razoável, mas satisfatório. Os funcionários são simpático e o atendimento é bom.
julianab510
Disappointment again
Avaliou em 25 de janeiro de 2020
Unfortunately, for the third time I am not satisfied with staying at the PRIMA hotel. This time there were no problems with the air conditioning (maybe because it is winter), and at the beginning everything looked OK. Unfortunately, several annoying problems at the reception spoiled the good impression. List of problems: taxi was not booked for us as requested, the invoice was incorrectly issued, attempts were made to add "bar costs" to the invoice, which were not related to our stay. Not once did we hear the magic word, sorry. Wrocław is a beautiful city and PRIMA hotel is located in perfect place but I think that next time we will stay in another hotel. We have in Poland "three strikes law", but this was the third time already.
Jerzy E
In the center of Wroclaw
Avaliou em 14 de janeiro de 2020
This hotel is perfectly located in the historical center of Wroclaw, all the main attractions are reachable on foot, there are plenty of restaurants and bars in the neighborhood, so once parked in the hotel parking I didn't need to drive my car whole stay there. Rooms in the hotel are not the most modern ones but they are clean and comfortable, staff is friendly and caring. I only felt a bit of discomfort in the "lobby" which is in fact just a narrow corridor with not enough privacy when talking to the reception staff. Also their breakfast room has limited capacity. Tables are too close to each other in order to place more people in the room and at the weekend it was still a bit of challenge to find a place. Although waiters did their best, they never took break, they were not able to supply enough food and dish so there was always something missing. These are two items for possible improvement but not preventing me from future booking in this hotel. Positive impression prevail and after all I was satisfied with my stay there.
EvaF2Eva
Perfect location
Avaliou em 14 de janeiro de 2020
My experience in this hotel was really good ! The location is perfect, just 5 minutes walking from the main square in Old City. The room is spacious, really comfy and clean. Super clean bathroom also. The breakfast has a nice selection of fruits, breads, warm options, eggs, etc. I really recommend this place ! I just don't rate it with the total because the hotel sells itself as a 4 stars hotel, what is not true, I consider this hotel a 3 stars one.
Melissa M
Xmas Market and Hotel near By in Wroclaw
Avaliou em 7 de janeiro de 2020
Well i have to say Poland is great place to visit I stayed in this hotel last July whilst on a Motorbike trip. So in December i flew there with my wife for a 4 night break and a shopping trip around the town and the xmas-markets. The hotel is very handy and well positioned. Its only about £12 taxi ride to the airport.The staff are friendly well most of them. Some of the breakfast and bar staff could do with a smile! But i guess thats their way. The room was ok nothing special to report a bed a toilet and a shower over the bath which on 2 occasions was freezing. The other negative is the street lights shine into your room as the drapes are poor and don't close.I dislike showers over the bath partially this one a sit was very narrow.But out on the town what a great place and agnate market.
BIGDEREK