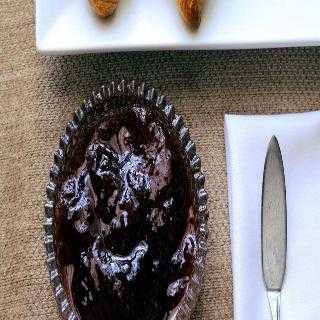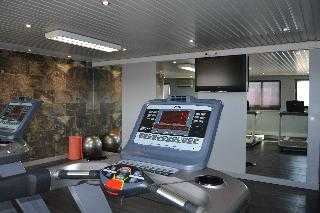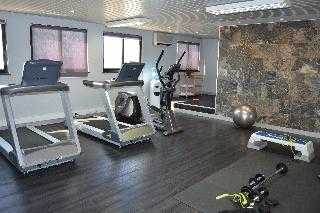 TripAdvisor Review
Based on 726 review
See all
This hotel is located in the centre of Lisbon, in the new financial centre. The hotel is close to Campo Pequeno metro station, bullfighting arena and shopping centre. Using the metro, all of Lisbon is less than 30 minutes away, including downtown Lisbon, with all its monuments, shops and restaurants...
More details
Availability
Select the date of your trip
Select the date of your trip to check room availability.
Property Info
This hotel is located in the centre of Lisbon, in the new financial centre. The hotel is close to Campo Pequeno metro station, bullfighting arena and shopping centre. Using the metro, all of Lisbon is less than 30 minutes away, including downtown Lisbon, with all its monuments, shops and restaurants, Bairro Alto with all its bars, and Parque das Nações, with the Oceanarium, the Casino, and the Tagus River.
Check-in starts at: 15:00
Check-out ends at: 11:00
Property Amenities
Reception services
Concierge
Guest rating
TripAdvisor
Travelers rating
Excellent

110

Very Good

328

Good

191

Reasonable

52

Bad

45
Travelers profile
Business

98

Couples

305

Solo travel

62

Family

108

Friends getaway

98
Scores Summary
Cleanliness

Location

Rooms

Service

Sleep Quality

Value
Older Property, well maintained
Reviewed 16 september, 2021
We stayed here for one night. Had the family suite with the terrace on the 12th floor. This room was good for traveling with our daughter. There is one small bedroom connected to larger bedroom. The bathroom is located in the larger bathroom. The terrace can be accessed from both bedrooms with nice views. This hotel is outside of the old area of Lisbon. We stayed because we wanted to be closer to the airport. It is about a 20 minute taxi ride and cost $20 euro for of us with luggage. The only downside to the room is a lack of electrical outlets for charging electronic devices. There are many restaurants within walking distance. They provide breakfast for an additional $9.50 euro per person. The breakfast selections were very good. You would not want to stay here if you are wanting to be close to the action of historical Lisbon, but it is a good hotel for one night before catching a flight home.
Sid W
Coronavirus stay.
Reviewed 21 march, 2020
My Wife and I stayed at the 3K Barcelona from March 19 to 23 for 4 nights while waiting for our flight back to Canada. The staff have been all excellent, kind and very professional. They went out of there way to make sure stay was as safe and comfortable as possible during these very difficult times. We can't thank them enough . We look forward to returning to Lisbon again and will definitely stay here.
W8161YYmikem
An egregious and appalling experience right from the beginning!
Reviewed 21 november, 2019
I'm writing this review to warn any other potential travellers, be it for business or leisure, that if you can avoid this hotel, then you should (even if the pricing is more alluring than other hotels in the vicinity)! I'll start by saying that I and a family relative went to this hotel, for two consecutive nights around the Web Summit week, because it was what we got from our late hour reserve at the travel agency, and it was also close to a train and metro station, which were important for us to carry out our goals here in just 3 days. Since we needed to go to a distant place, and it wasn't even noon when we arrived at the hotel (could only check-in after 2 pm), we asked if we could leave our hand luggage there and the 1st clerk assisted us with the process of taking it in and holding it off 'till we returned (the lady receptionist was, by far, one of the very few "positive" experiences in this hotel, considering everyone else was so unwelcoming and unhelpful). By the time we got back, by the heavens, that's when everything went downhill rapidly! There were two different clerks at the reception this time around, one was assisting a guest that had just arrived, and the man who came to talk to us, as soon as he we told him we wanted to check-in, he instantly gained this snobbish face and was totally lacking in proper manners, which became very annoying, and it became na abhorrent situation by the end (both his attitude and approach were totally the opposite of the 1st person we talked to; I thought we were talking with a criminal this time around). While looking at our documentation, and before handing over the card needed to enter our room, this clerk asked for 60€ as a pledge in case we wanted to access the safe, minibar, etc, and although I was certain we wouldn't need anything, nor would want it from here, I surmised that if we didn't give him 60€ or a credit card that wouldn't have gotten into a room, despite having already reserved our stray through a travel agency which was just as oblivious and stunned as I was to the policies of this hotel (I could have understood if this was a proper 5 star hotel or similarly reputable lodging, but such a dodgy "4 star" place asking for a deposit like this, without even providing any previous heeds to newcomers in the form of a note!? Simply unacceptable). Nevertheless, we just wanted to rest after our long stride and didn't want to debate this need for too long, and so we handed out the amount of money they wanted. That being said, as any mindful person would do, I requested to know why this pledge was necessary here, and while they were at it, to point out the official prerequisite that was established or at least where I could check if this was even lawful (being the 1st time and all): the clerk that was taking care of our admission couldn't explain in the slightest, so he turned around and asked his "experienced buddy" to tell us why this hotel has such methods; as crazy as it may seem, the other clerk couldn't point out to any legal requisite either, and he wasn't even doing anything at the time that couldn't have allowed him to search and tell us what it was all about; no, instead they just acted like two vainglorious charlatans who proclaimed they were qualified for this type of work, so they just knew because they were told this is the way they have to act; in short, they didn't knew better than us and revealed themselves to be two witless workers, demanding more money without explaining and ensuring we would never return to this hotel – congratulations administration, they made it! After that really lasting and negative impression we just had tossed a our faces, we were told our room number and received the keycard at least. We then got to the 3rd floor, opened the door and turned on the lights with the bedroom appearing to be relatively clean and tidy, which we believed would be when the issues would be over and that maybe the incidents at the reception were a simple misunderstanding… we couldn't have been more wrong, unfortunately. When I entered the bathroom, obviously a place that must be checked first as closely as possible, I spotted this horrendous blemish on the underside of the toilet's bowl, which left me startled for a while, but I didn't even want to reflect too much on what could have caused it, nor for how long it had been there after all I just went through, but safe to say that throughout the time we stayed in this room, and had to use the toilet, we always had to make sure our legs wouldn't be touching anywhere near close the ceramic bowl to prevent one of us having to be hospitalized from some bacterial/viral infection and ruining our trip to Lisbon (by the way, the bathtub's drain was heavily oxidized and there was no metal cap covering it, so there's another precarious, dangerous even, aspect to this bathroom). I should also mention that all the corners around the restroom were tainted and filthy with some kind of grime, and that the acrylic panel on the left side of the bathtub, the one that should prevent water from spraying and drenching the floor, wasn't even long enough to work as any sort of barrier against the water and the panel was certainly loosened, with the real risk of falling to the ground if we weren't careful, with this in turn leaving us nervous when we had to adjust it before showering – yet another serious annoyance that created the necessity of placing the just used towels on the floor, in order for us not to skid and fall face flat on the floor at night when we had to go to the restroom, which would ruin everything for us even further (this bathroom was so unkept and obscene, that even having to use it for anything was painful). The following day, and the day after that, I can certainly declare that breakfast isn't a strong point of this hotel either: there's very little variety of about what's available to consume, with most of it being the highly processed, straight out of a plastic bag kind of edibles you'd buy at a supermarket and they didn't have any sort of particular delicacy, nothing that might appeal to the palate of the guests and make us a little more pleased in this gloomy place. One of the more negative factors is that even at 8 am, as soon as we entered this dining room and without it even being close to full, most of the food was visibly gone from the trays and baskets and it took a while for anything to be replenished, exchanged by something else (the food servitors didn't come out often enough, and it's not like anyone was going to be munching down every single bread, cake or delicatessen at once, anyways) – guess it's safe to say it was shy of being an acceptable experience, and because of all that happened before I was quite fearful of trying to eat anything right away (hell, the food and drinks might as well just be contaminated or have already expired, couldn't be confident doing anything in here), but thankfully there were no adverse side effects and we could content ourselves a bit in the morning, even if not with a smile. The bedding and mattress were the only positive aspect of the room, nothing came even close to them. This because the rooms had very little acoustic and thermal insulation which was only made obvious by the chilliness in the air and the fact that you could hear the guests to your left and right speaking, and anyone taking a shower on the upper floor was quite audible too; at one point it even seemed like we could smell someone smoking nearby, but I thought that shouldn't be possible and that maybe I was just beginning to be too picky on this place, given how bad it had been up until then; I stopped paying that much considering there were no obvious traces of smoke in the room, so we should be sound. I tried to point out the bathrooms negative aspects to the nicer reception assistant as early as possible and beforel eaving on the morning of the 2nd day and she notified the cleaning staff of it. But when we got back and looked at it, despite the cleaning staff's "best efforts", the toilet was still grimy and the other negative aspects didn't improve when we were close to leaving, which was Friday – and I couldn't be more happier knowing I was about to leave this place and that's never a fine viewpoint of an hotel. My father made sure to keep the 60€ pledge paper close to him at all times, say they might play some tricks on us being the bandits they appeared to be during our stay and claim we couldn't get anything back upon leaving it if we had lost it, but once we got our 60€ back and were completing the check-out process in the morning the then present clerk asked for an another 8€ due to the city tax – how kind of him to be that straightforward and thoughtless on his language, and obviously I explained the complete story to him, about how our stay was terrible, and, well, he didn't really seem like he wanted to apologize for his incompetent colleagues, deficient maintenance or of how distrustful we left this place; but, worry not 3K Hotel chains, we'll never enter one of your hotels and I'll do as much research as possible before even approaching anything with similar designations or affiliations to you. This is the kind of hotel that, honestly, authorities like Turismo de Portugal, ASAE and other authorized organizations should fixate their eyes, noses and hands on to make sure penalties are passed and needed regulation is executed for this place to change itself for the better, this if it hopes to have anyone wanting to be back to it.
206diogoa
Just OK
Reviewed 4 august, 2019
We spent only one night at the hotel. The location is ok but not really in the main touristic area. Not much to share, just ok. The rooms are average and bathrooms as well. Breakfast is once again just ok.
thaisfuncia
Easyjet recommended hotel
Reviewed 19 july, 2019
Booked this after choosing flights to Lisbon with Easyjet. Very good 4* hotel and only five minutes to tube station, making travel very easy. Excellent breakfast choices and this is included in the price of the accommodation. Staff very friendly and rooms are nice. There's also a gym on site which is free to use by hotel guests. It is on the flight path but noise didn't trouble us at all.
annewhee